After two seasons of bold and totally unexpected bridal collections, Vera Wang surprised us again by showing... white wedding gowns.
Yes, after seeing her black and nude Fall 2012 collection, and her crimson and dahlia Spring 2013 collection, we were shocked to see classic ivory gowns -- in lace, no less! -- on the runway on Friday. Leave it to Vera to shock with the least shocking color of all.
In press materials, Wang describes the collection as a "study in femininity and romance [that] celebrates the wedding gown in a new take on classicism and ornamentation."
Below, photos of Wang's Fall 2013 collection.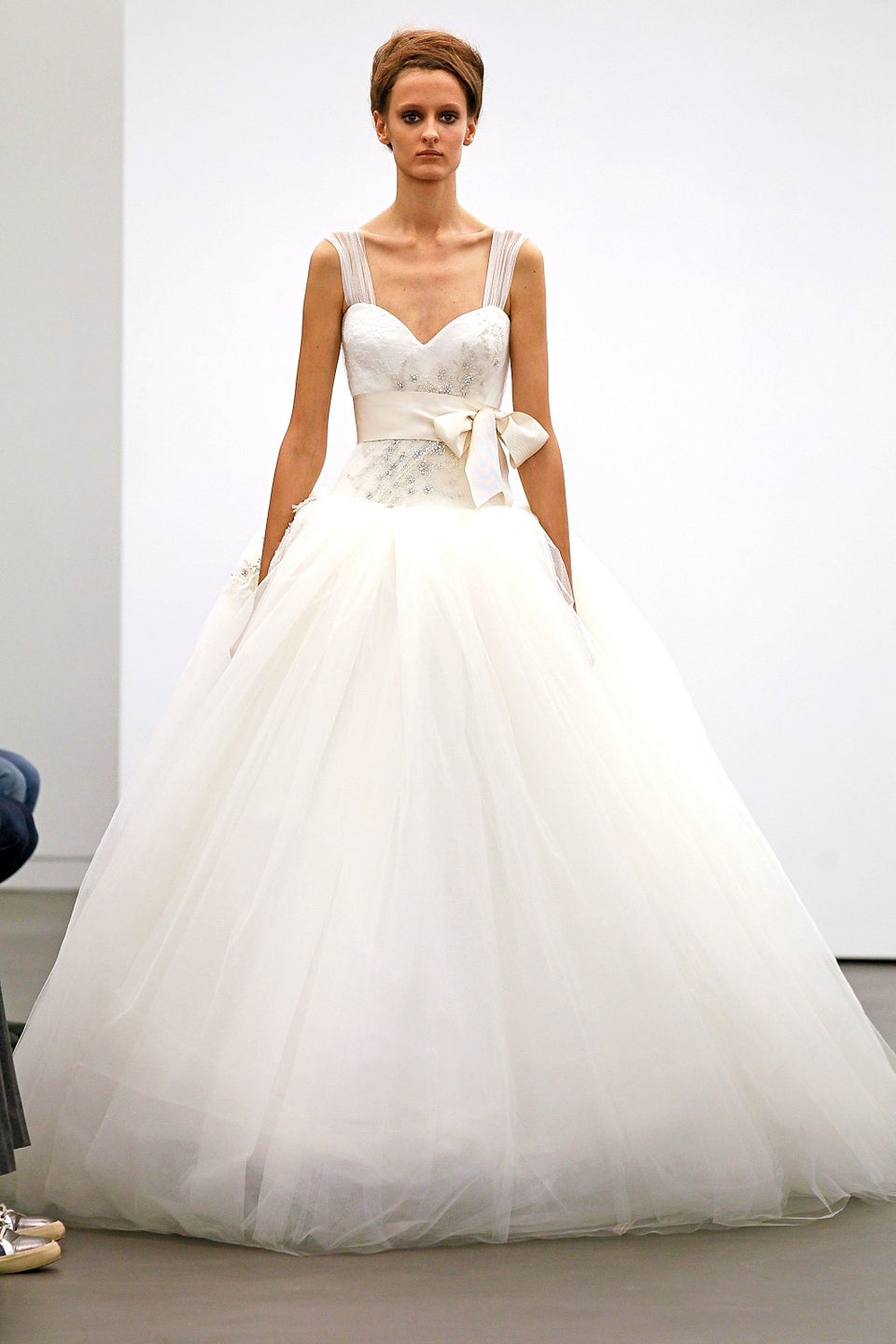 Vera Wang Fall 2013