Wearing a Vera Wang wedding gown is a dream for many brides, but how exactly does Vera come up with those dreamy designs?
On Tuesday, the bridal gown designer sat down with Vogue and revealed insights into her design process.
Wang says that she gets inspiration from everything from ready-to-wear to underwear, but it ultimately depends on what she's feeling. Her black wedding dress collection "started because we based the collection on underwear," she told the magazine.
But Wang also takes the wedding venue and theme -- even the number of people attending -- into consideration when designing a custom dress.
"Is it 1,000 people, like an Asian wedding, or are there 30 at a restaurant downtown in New York, you know? So, that all relates into it as well. I like to constantly push myself further but it's also about the realities of a wedding," she told Vogue.
Vera Wang wedding gowns are popular among celebrities, but she also has a line for David's Bridal for brides with a less-than-celebrity-caliber budget. Click through the slideshow below to get some inspiration from these 15 spring 2013 wedding dresses -- including one red-hot Vera Wang dress.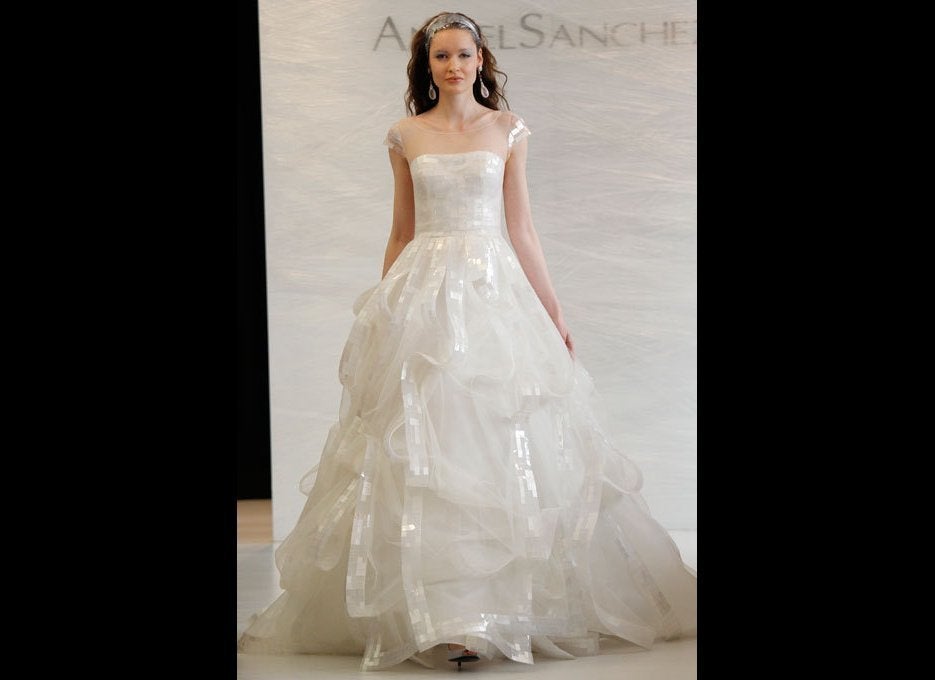 Spring 2013 Wedding Dresses