Anyone who's ever shopped for a wedding dress has probably peeked at the price tag of a Vera Wang gown and thought, "Why is this dress so expensive?"
On "CBS This Morning" Thursday, co-host Norah O'Donnell put Wang in the hot seat when she asked her to explain the hefty cost of her wedding gowns.
"There's a real creative proces that goes into it. And I think I'm a fashion designer who designs wedding gowns, as opposed to a bridal designer," Wang responded. "I came in [to the bridal industry] with no knowledge -- I had knowledge of fashion and no knowledge of bridal per se, so I think I brought a sense of freedom and rule-breaking without even knowing it. And it was sort of instinctive, it was whatever I felt and what I thought girls should want to wear or be available to them if they wanted to. It was that freedom and that fashion edge that really changed the industry."
Watch the video above to hear more of Wang's thoughts about her career.
Wang incited controversy earlier this year when it was discovered that shoppers at her new store in China were being charged around $480 to try on gowns. The practice has since been discontinued.
Check out Wang's Spring 2014 couture collection in the slideshow below.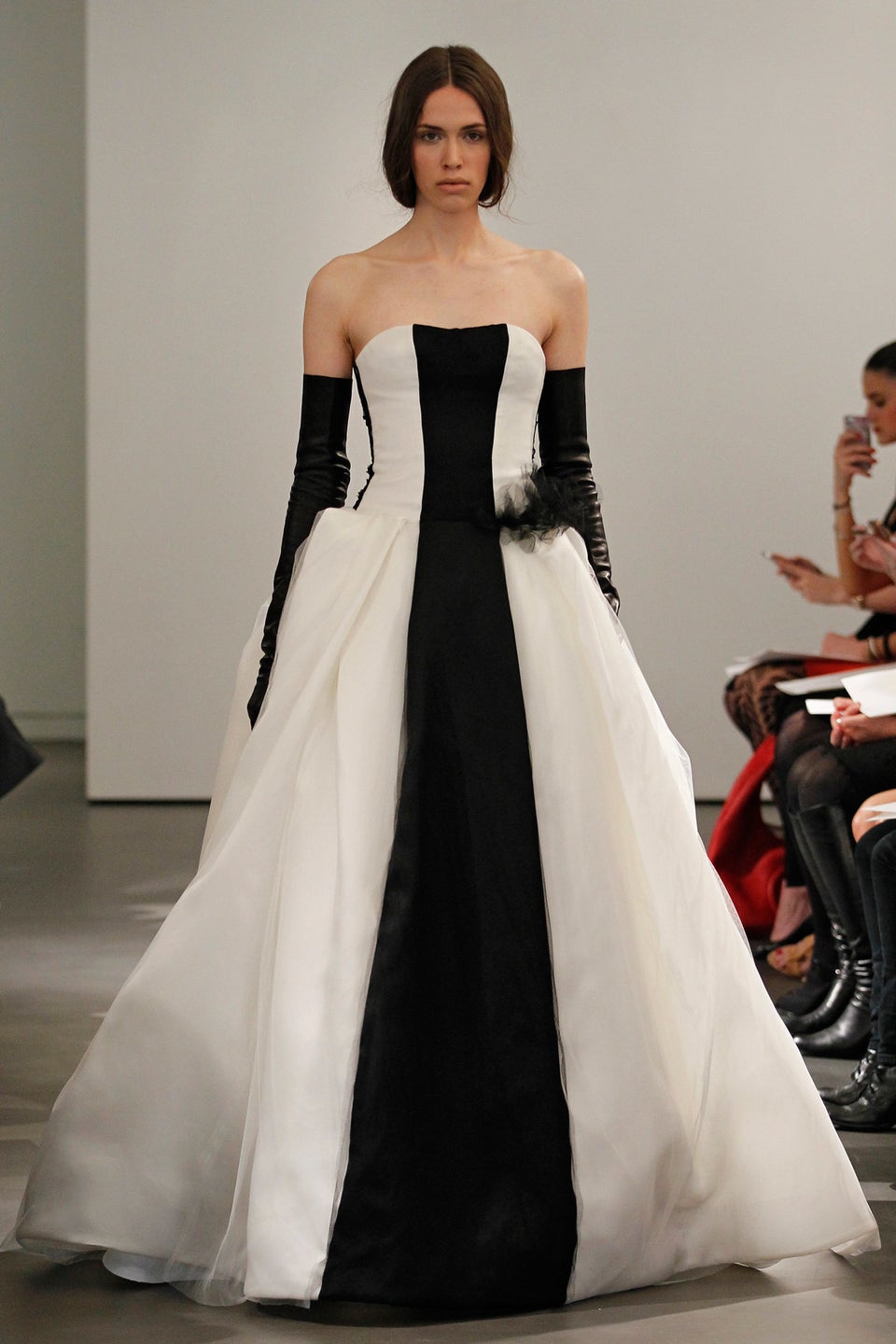 Vera Wang Spring 2014 Collection