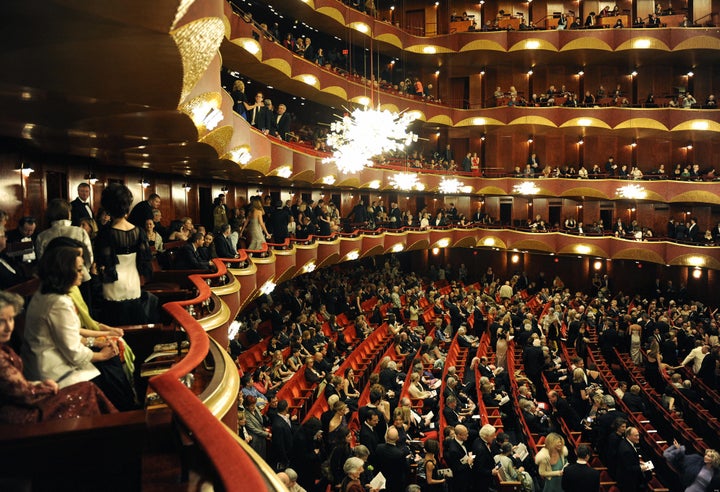 The dance world was surprised recently to learn that Verdery Roosevelt was leaving her job as executive director of Ballet Hispanico. When most executive directors leave their jobs it barely causes a ripple. We are more interested in who will become the new executive than we are in the person who just left.
But Verdery is an institution. She has been at the helm of Ballet Hispanico for 31 years. She is largely responsible for building a thriving, important dance organization, one of the most important Latino arts organizations in the nation. For an organization that thrives on the dramatic, Verdery was always cool and collected.
It is unusual these days for an executive to last even ten years with one organization; to last more than three decades is an astonishing accomplishment.
It is not that she didn't have other options. Verdery has been asked on numerous occasions if she wanted to leave Ballet Hispanico and run larger, 'more prestigious' organizations.
But she always said no thank you.
Verdery truly and passionately supported the mission of her organization and the dreams of her artistic partner, Tina Ramirez, who retired last year. Characteristically, Verdery stayed on to ensure a smooth transition at the organization she loved.
At a time when so many people question the motives of arts executives, when it is assumed that we all care more for the bottom line than for the artistic mission of our organizations, Verdery is the shining example that such generalizations are untrue and dangerous. This is not to say she was not a great steward of the fiscal health of Ballet Hispanico; but she knew that good art creates good financial health and she was truly and properly supportive of her artists.
In fact, watching her work was an object lesson in good arts management: she taught me more about staying true to one's artists while doing what was best for the organization than anyone.
And she did it in her understated way: always professional, always kind, always supportive yet with a directness that suggested she would never work any way but the way she felt was best for her organization. Not surprisingly, donors adored her, especially professional donors such as corporations and foundations. They always knew that when they made a grant to Verdery, the money would be spent wisely, the project would proceed in a smart, planned way, and the arts world would benefit.
The dance world will be poorer without her at the helm of Ballet Hispanico. There is not a large pool of people like Verdery, with the sophisticated knowledge matched by intense passion, ready to run arts organizations. Unfortunately, we have not done a good job of creating the next generation of arts leaders.
I do not know her plans for the future. Perhaps she does not know herself.
But I hope for all of our sakes she doesn't stop leading by her shining example.
Calling all HuffPost superfans!
Sign up for membership to become a founding member and help shape HuffPost's next chapter