Verdun Hayes completed his jump from an airplane 15,000 feet above the ground in Devon, England, at the age of 101 years and 37 days young.
"Beautiful," he told the BBC. "I'd do it again tomorrow. I would, truthfully. It's lovely."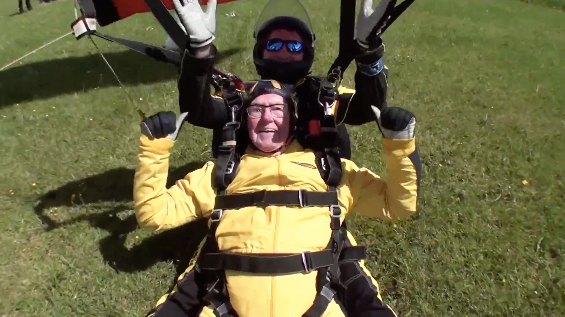 Hayes said he got the idea to skydive around the time he turned 90 years old, but his wife wouldn't let him. She has since died, according to The Guardian.
Hayes, a World War II veteran, took his first jump last year to celebrate his centenarian birthday.
Hayes made this year's jump to raise money for the Royal British Legion, a veterans support group. Ten members of his family also made leaps as part of the event.