A magazine with no Photoshop whatsoever? Yes, it finally exists.
Changing the magazine game is clearly an uphill battle, but Verily, a fashion and lifestyle magazine aimed at women 18-35, is making its best case. The idea for the publication began to hatch back in 2011 with the premise that most mainstream magazines for women deliver narrow and often negative messages, ones that make women feel bad about themselves rather than good and "fail to reflect our lives or our philosophies as women."
They also fail to reflect what we actually look like. Thus Verily's mandate: "Whereas other magazines artificially alter images in Photoshop to achieve the so-called ideal body type or leave a maximum of three wrinkles, Verily never alters the body or face structure of the Verily models."
As Verily's Ashley Crouch told us, the mag's co-founders Kara Eschbach and Janet Sahm believe that "the unique features of women, whether crows feet, freckles, or a less-than-rock-hard body, are aspects that contribute to women's beauty and should be celebrated -- not shamed, changed or removed."
That celebration of real women also extends to the models. Verily's November/December issue, out today, features a fashion spread called "Runway To Realway" in which runway looks from 3.1 Phillip Lim, Tommy Hilfiger, Rochas and Miu Miu are translated with affordable items from Zara, Mango and H&M -- all modeled by real women. The magazine held a model call via social media whereby women could be nominated by their friends, spouses or even themselves to land a spot in the story.
The result? The four stunning models you see below aren't models at all but rather a publicist, a writer, an advertising assistant and a sales associate, respectively.
Check out the "Runway to Realway" spread below and head to VerilyMag.com to read fresh takes on everything from makeup to relationships. We promise it won't make you feel bad about yourself.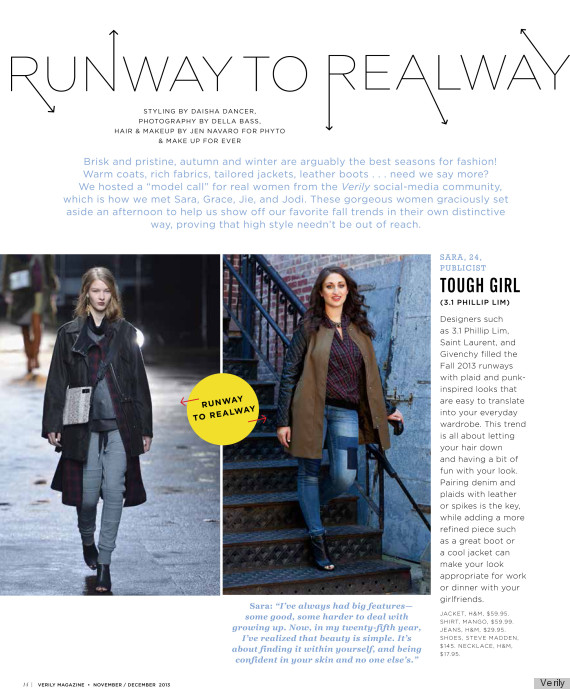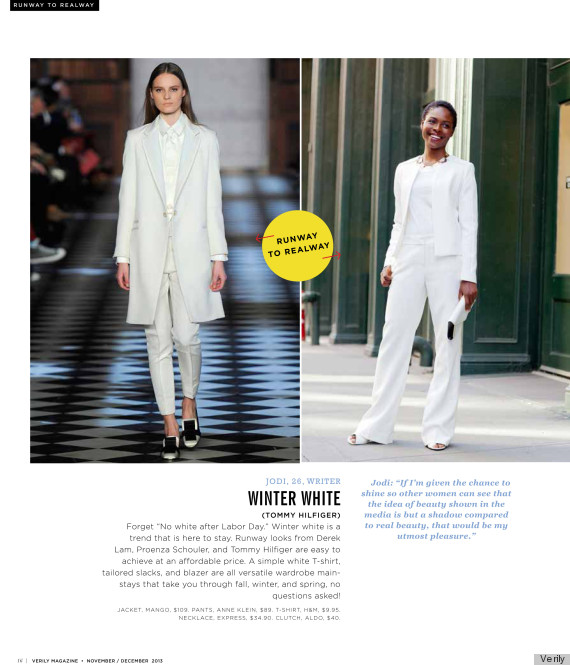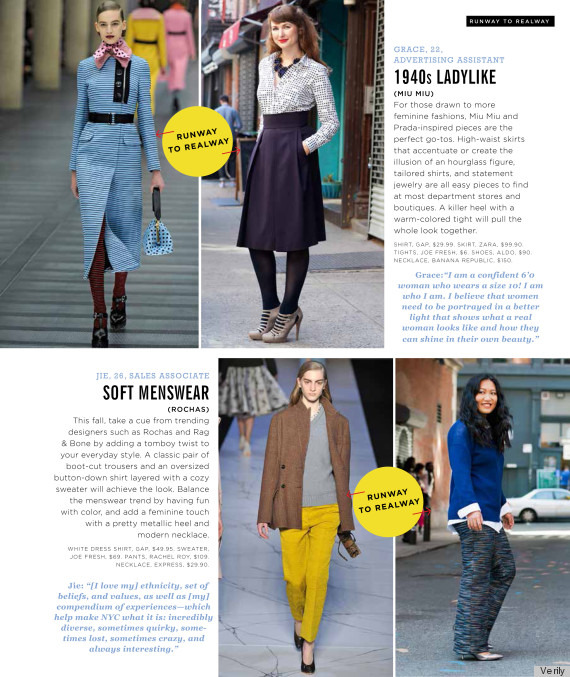 No airbrushing? No problem!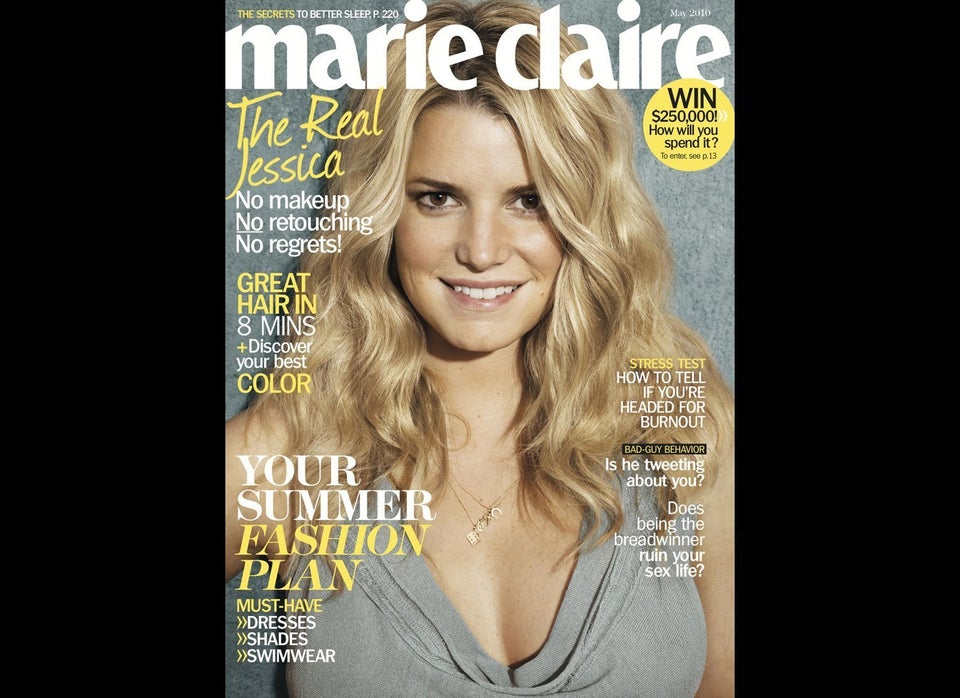 Celebs With No Photoshop
Related