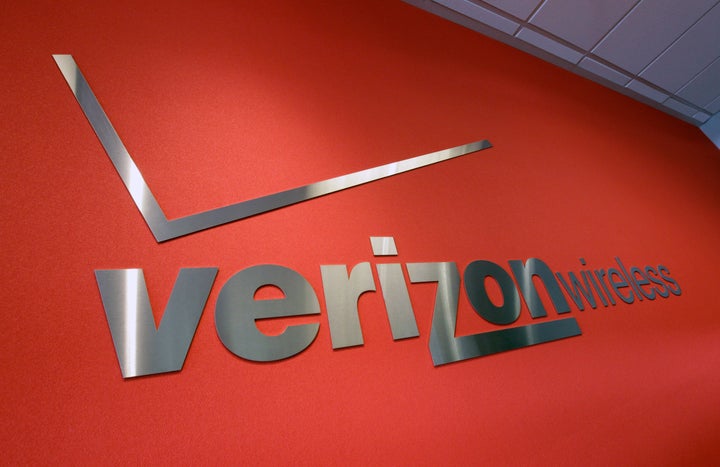 A proposed deal between Verizon and four major cable companies could lead to consumers paying higher prices and having less access to high-speed Internet, a group of lawmakers said on Monday.
Verizon and Comcast executives testified earlier this year that the deal would help Verizon handle an expected shortage of wireless spectrum triggered by more consumers' streaming of audio and video on smartphones and tablets.

But in a letter sent Monday to Federal Communications Commission Chairman Julius Genachowski and Attorney General Eric Holder, more than 30 House members warned the agreement would have "far-reaching implications on the competitive landscape across the nation" and would give Verizon and the cable companies involved an "enormous advantage over their competitors."
The deal appears to limit competition in voice, video, Internet and wireless markets, they said. "This could lead to reduced investment in infrastructure, job loss, fewer choices, and ultimately higher prices for consumers," the lawmakers warned.
The agreements require approval by the Federal Communications Commission and the Justice Department's antitrust division.
The agreement would also eliminate competition between Verizon and the cable companies and reduce Verizon's incentive to expand its high-speed Internet and video service, known as FiOS, the lawmakers also claimed. "This would leave many of the communities we represent on the wrong side of the digital divide," they said.
In March, community groups in Boston, Baltimore, Syracuse, Albany and Buffalo asked the FCC to block Verizon's deal with the cable providers, claiming it would ensure that they would never receive Verizon's FiOS service in their towns.
Last fall, Verizon said it planned to offer high-speed wireless in homes in Verizon's territory that do not currently have FiOS.
The lawmakers also claimed the deal would "eliminate thousands of good, middle-class jobs needed to build competing broadband networks."
Monday's letter was the latest plea for the deal between Verizon and the cable companies to protect the public interest.
Responding to those charges on Tuesday, Verizon spokesman Ed McFadden said in a statement, "Over the past six months we have addressed these issues, made a persuasive case that bringing unused spectrum to the marketplace to serve millions of consumers is strongly in the public interest, and we believe we are on track for approval later this summer."
Last year, regulators blocked AT&T's purchase of T-Mobile, which would have created the country's largest wireless company, saying it would leave consumers with higher prices and fewer choices for wireless service.
Popular in the Community