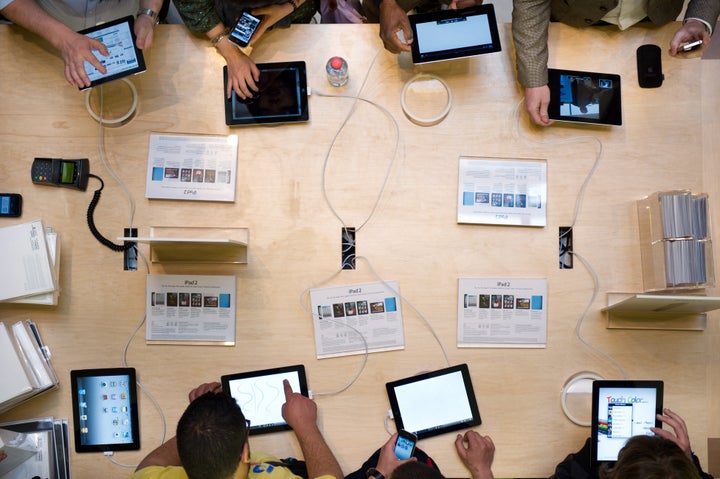 According to the Wall Street Journal, Apple has confirmed a glitch with the Verizon iPad 2 that is causing users to experience connectivity problems.
Apple says a "small number" of Verizon iPad 2 customers are experiencing connectivity problems, acknowledging the problem after message boards filled this week with customers complaining they are having difficulty accessing Verizion Wireless's 3G data network.

An Apple spokeswoman says the company is investigating the issue. She wouldn't say how many iPads were affected, or how soon a fix would be sent out. Verizon declined to comment, deferring to Apple.
Apple's discussion forums have had a flurry of posts from users who say that they are having trouble connecting to Verizon's 3G network using their iPad 2.
Nixxon2000 wrote in the "iPad 2 WiFi + 3G Verizon Cellular Data Issue" forum, "When I try to connect to the cellular data it just says iPad or Searching in the top of the screen. It did work last night. If I do a hard reset I can get it to work. Switching Airplane mode on and off to reset the modem does NOT work."
The same user detailed an interaction with Apple's Genius Bar: "I actually spent 2hrs at the Genius Bar last night. I was able to duplicate the problem. They have no idea why its doing that. They did everything, re-provisioned the account, updated the software (twice I might add), REPLACED THE IPAD 2! They think its an IOS issue."
The Journal suggested, "One fix circulating around the Internet has been to turn the cellular data switch to on and then reboot the tablet by turning it off and back on again. Another message board user has suggested erasing the content of the iPad after backing up the data, which others have commented as effective."
Apple users recently reported an iPhone 4 issue that caused the phone to take photos without their knowledge. See what users' main complaints about the iPad 2 have been here, then tell us whether you've experienced the glitch--or a different one--below.
Popular in the Community