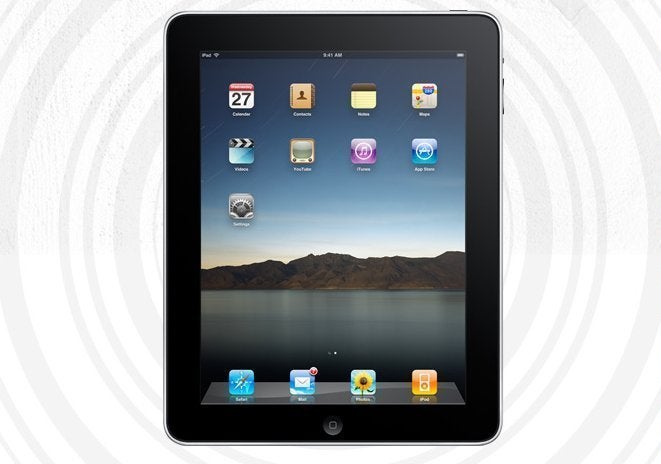 (AP/Huffington Post) NEW YORK -- In a sign of warming relations between the two companies, Verizon Wireless is going to start selling Apple Inc.'s iPad at the end of this month, the companies said Thursday.
The news follows published reports that Verizon Wireless will start selling a version of the iPhone early next year. The companies have not confirmed the reports, and Verizon Wireless has downplayed the possibility of an iPhone for its current network.
AT&T Inc. is Apple's exclusive U.S. carrier for the iPhone. It's also the only U.S. carrier that's compatible with the "3G" version of the iPad, which allows for cellular data access.
Verizon Wireless won't sell the 3G version. Instead, it will sell the Wi-Fi version, with the option of bundling it with a "MiFi" gadget for about $130. MiFi, a Post-It-pad sized, battery-powered device, connects to Verizon's 3G network and relays the data to the iPad via Wi-Fi. Data plans will start at $20 per month for 1 gigabyte.
The iPad is also sold by several retail chains, including Best Buy Inc. AT&T said separately Thursday that will also begin selling the iPad in its stores on Oct. 28. The carrier's data plans for the iPad start at $15 per month.
Verizon Wireless is a joint venture of Verizon Communications Inc. of New York and Vodafone Group PLC of Britain.
Here's what people are saying about the news:
ReadWriteWeb: Speculation about the long-term, big picture aside, today's news means one thing: if you've got 5 friends with iPads, only one of them is going to need Verizon Mi-Fi and you'll all be rocking your WiFi iPads together all over town. Perhaps more likely, you'll be able to roll into a place with laptops and no wifi and say "never fear - I have a magic tablet, with Mi-Fi!"
Phandroid: Either way, this is a huge symbolic shift in the way mobile politics are being played and it definitely foreshadows changes to come. Android and Apple have been very secluded in their own little carrier worlds. AT&T has had the exclusive contract on the iPhone for some time. Since the launch of the Motorola Droid, Verizon and the "Droid" campaign have been the dominating Android influence.
Mashable: The announcement comes as speculation behind a Verizon iPhone have reached unprecedented levels. Just days ago, "a person who is in direct contact with apple," leaked information that a CDMA iPhone was in development and would hit shelves early next year. The rumors gained further credibility as it was picked up by both The New York Times and The Wall Street Journal.