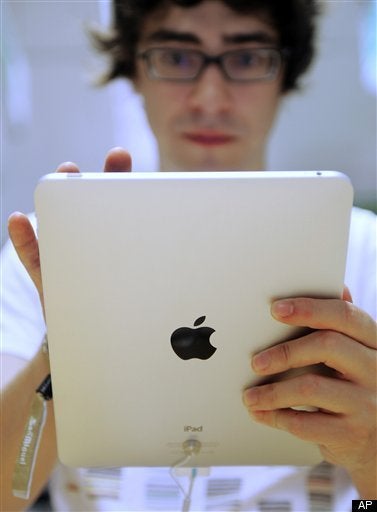 With all the talk of the iPhone coming to Verizon, few asked if the iPad would follow suit with a model that natively supports their network.
The wireless carrier will, in fact, carry a version of the iPad with a chipset that is supported by their network, according to Bloomberg. Currently, though Verizon stores do sell iPads, the now iPhone-equipped network sells the WiFi version bundled with a MiFi hotspot.
Francis Shammo, CFO of Verizon Communications Inc. (Verizon Wireless' parent company) confirmed that the iPad will be getting the chipset, but declined to say when it will be released, according to TIME.
The network switch is a blow to AT&T, the iPad's current exclusive carrier. The loss of exclusivity of both the iPad and the iPhone could have a serious impact, especially if other carriers also begin to adopt Apple technology.
However, it is unclear also whether or not consumers will have to wait for iPad 2 to experience the iPad on Verizon. Also, the are no details on whether or not it will run on Verizon's CDMA or LTE (4G) network, which could make a serious difference in performance.
Popular in the Community