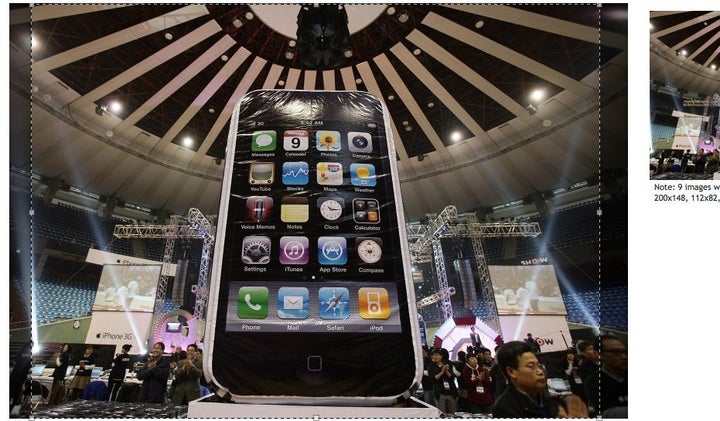 UPDATE 6/7/2010: Apple unveiled its new iPhone (iPhone 4)--and it's not coming to Verizon. Read more about the iPhone 4 here.
--UPDATE 4/29/2010 1:39PM ET: New rumors suggest that the next-generation iPhone--although not necessarily the Verizon iPhone--may be unveiled June 7. Read more here.
--The Verizon iPhone release date could be coming as early as this fall.
Sites from SlashGear to PhonesReview to InformationWeek have been tracking the latest Apple rumors in an effort to pinpoint when the iPhone might come to Verizon, and now even the Wall Street Journal has joined in the speculation game.
The Wall Street Journal, citing 'people briefed on the matter,' suggested that the Verizon iPhone release date could be set for later this year.
The Wall Street Journal writes,
The people briefed on the matter said one of the new iPhones is being manufactured by Taiwanese contract manufacturer Hon Hai Precision Industry Co., which produced Apple's previous iPhones. The model that has CDMA capability, used by Verizon Wireless, is being manufactured by Pegatron Technology Corp., the contract manufacturing subsidiary of Taiwan's ASUSTeK Computer Inc., said these people.

One person familiar with the situation said Pegatron is scheduled to start mass producing the CDMA iPhones in September, but it was unclear when Apple might make the model available.
The Wall Street Journal also says that a second new iPhone model--dubbed the 'iPhone HD'--is set to be unveiled sometime this summer.
Interestingly, the Wall Street Journal's sources echo a rumor noted in November 2009 by Apple Insider, which speculated that Apple was planning to launch a Verizon iPhone by Q3 2010.
Yet the latest report of the iPhone coming to Verizon should, of course, be taken with a grain of salt: rumors of a Verizon-enabled iPhone have been numerous and frequently contradictory. Analysts predicted there was 'a good chance' Apple would unveil a Verizon iPhone this past January, while just over a month ago, Product Review wrote, 'It looks like the chances of the iPhone coming to Verizon are getting slimmer by the day.'
Popular in the Community