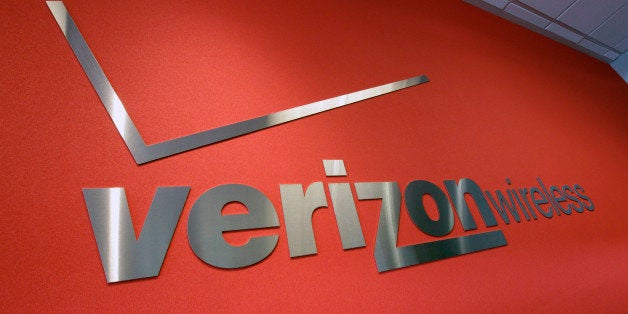 WASHINGTON (Reuters) - Verizon Communications Inc will pay $7.4 million to settle a U.S. investigation that found the company failed to notify properly some customers of their privacy rights before using their information for marketing, U.S. regulators said on Wednesday.
The Federal Communications Commission said its investigation found that starting in 2006, some 2 million new Verizon phone customers did not receive proper privacy notices in their first bill. The notices would have told consumers how to opt out of having their personal information used to tailor marketing offers, which the company later sent to some of them.
Phone companies are generally prohibited from using personal data they collect from their customers, though such data can be used for marketing if the consumer gives permission.
"It is plainly unacceptable for any phone company to use its customers' personal information for thousands of marketing campaigns without even giving them the choice to opt out," Travis LeBlanc, acting chief of the FCC's Enforcement Bureau, said in a statement.
Verizon, which said only landline customers were affected, reported the discrepancy to the FCC on Jan. 18, 2013, though the FCC said it was aware of the problem in September 2012.
Verizon has now agreed to send opt-out notices on every bill and pay the largest fine in FCC's history of settlements over investigations into telephone customers' personal data privacy, the agency said.
"The issue here was that a notice required by FCC rules inadvertently was not provided to certain of Verizon's wireline customers before they received marketing materials from Verizon for other Verizon services that might be of interest to them," said company's spokesman Ed McFadden.
"It did not involve a data breach or an unauthorized disclosure of customer information to third parties. Verizon takes seriously its obligation to comply with all FCC rules, and once we discovered the issue with the notices we informed the FCC, fixed the problem and implemented a number of measures to ensure it does not recur."
(Reporting by Alina Selyukh; Editing by Cynthia Osterman)

Popular in the Community