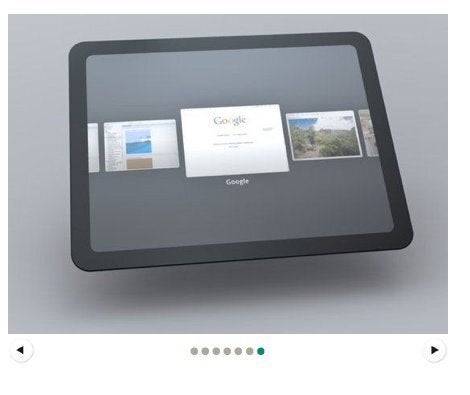 According to an anonymous Download Squad source, the rumored Verizon tablet will hit stories November 26, 2010, Black Friday.
Download Squad writes that the tablet will be manufactured by HTC and run on Google's Chrome operating system. As for hardware, Download Squad says "it'll likely be based on NVidia's Tegra 2 platform and sport a 1280x720 multitouch display, 2GB of RAM, minimum 32GB SSD, WiFi/Bluetooth/3G connectivity, GPS, webcam, and possibly expandable storage via a multi-card reader." However, Engadget notes, "The author of the Download Squad post, Lee Matthews, apparently fabricated all these specs -- in comments, he confirms that they're "pure speculation," and this his source only provided the launch date and Verizon partnership." A "proven" Engadget tipster also says that the launch date seems suspect.
This new rumor echoes information reported by the Financial Times earlier this month. The FT wrote that Google and Verizon were collaborating on a ten-inch, Android-based tablet that would "tie closely to Verizon's FiOS digital pay-television service" and could be available in the U.S. by fall 2010.
See renderings of the tablet below.
Related
Popular in the Community