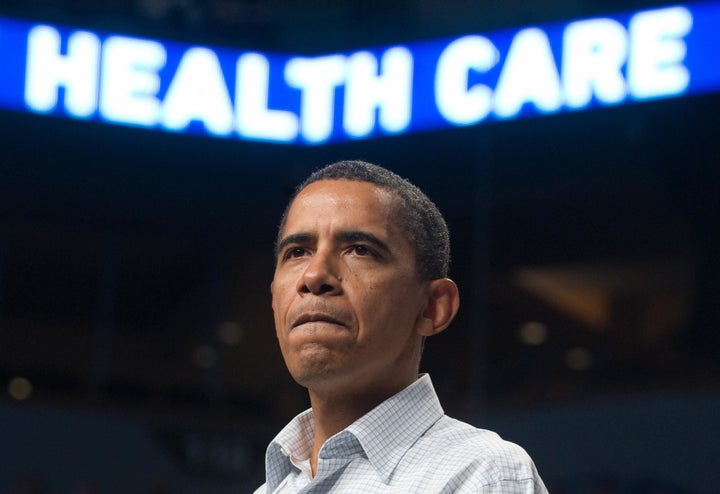 WASHINGTON -- Vermont officials are beginning what promises to be a provocative push for a statewide single-payer health insurance system that would take the place of President Barack Obama's signature health care law, the state's lone congressman said Wednesday.
Rep. Peter Welch (D-Vt.) told The Huffington Post that his state's local and national lawmakers were "looking to get a waiver" so as to formally opt out of the federal system. Conversations have begun as to how an alternate health care policy might look like should the waiver be granted, Welch said.
"Vermont is very supportive of moving towards single-payer, you have the entire congressional delegation you have the governor who ran on the platform of single-payer and the legislature is very sympathetic to single-payer," he said.
According to Welch, the state's governor, Democrat Peter Shumlin, was receiving a report on Wednesday from one of the architects of Taiwan's single-payer system, which would help inform a proposal tailored for Vermont.
Under the current law, however, Vermont would have to wait until 2017 to get the waiver that would allow the state to set up its own system.
"It doesn't make sense to have it be 2017 because by then the federal law has gone into effect," Welch said. "You are setting up the exchanges and what you end up doing is having states that want to innovate -- in our case single-payer -- have to unwind what we put in place."
Sens. Ron Wyden (D-Ore.) and Scott Brown (R-Mass.) have introduced legislation to move the opt-out date up to 2014 -- an amendment that both Welch and, it appears, House Democratic leaders support.
"This whole state opting out, there is a lot of precedent for this," Assistant House Minority Leader James Clyburn (D-S.C.) said in a meeting with bloggers and new media reporters on Wednesday. "And I don't know why nobody focuses on it, but if you go back and look at Title VII of the 1964 Civil Rights Act, you would find some very interesting language that allows states to opt out of the coverage of that act. I happened to run the agency in South Carolina that because of the law we passed in 1972, South Carolina was allowed to opt out of that section of the Civil Rights Act so law as the state law was substantially equal to the federal law. And I think that is the whole concept of states' rights.
"If you are going to come up with a state law that will give coverage to the citizens that is equivalent to the federal coverage, what's wrong with opting out?" Clyburn added. "We had that discussion around the table when we talked about putting this bill together, I kept using that term, 'substantially equal to the federal law.'"

Popular in the Community