The doggy paddle has gotten a major upgrade.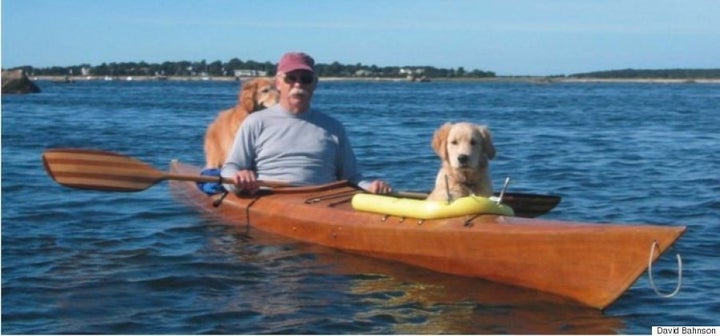 "We've gone miles and miles of paddling with our dogs," Bahnson told the Dodo. "They just really enjoy going places."
The original wooden kayak, called a Coho, was equipped with a rear baggage opening that Bahnson transformed into a seat for his first golden retriever. When a second pup joined his family, he built a second space, turning the boat into a comfortable triple-seater.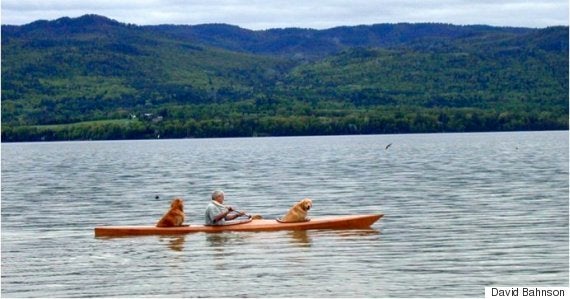 "Our dogs have always loved to travel with us in cars, in my airplane, in boats," he told HuffPost UK. "Building a way for them to kayak with us just seemed like a logical choice, and the boats are fun to build anyway."
Of course, some dog training was required to prevent possible capsizing, but Bahnson says the pups were quick to learn. Bahnson was also always careful never to paddle too far from shore, even though his dogs were strong swimmers, and the pups only went for a swim if told.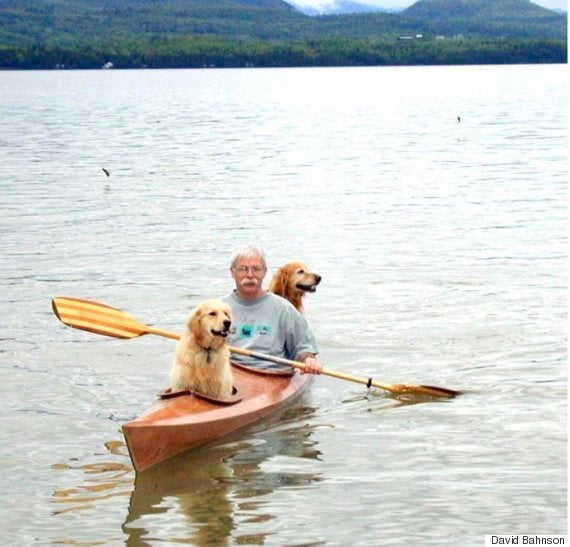 "They never flipped me over, but I also had them trained so they would hold still on command if I thought I was going into a situation like a big boat going by," he said in an interview with Canoekayak.com. "I would command them to sit and stay, and they would."
The two dogs Bahnson originally designed the kayak for have sadly since died, but his new dog, Piper, is continuing the family tradition and has taken over the role of canine captain.