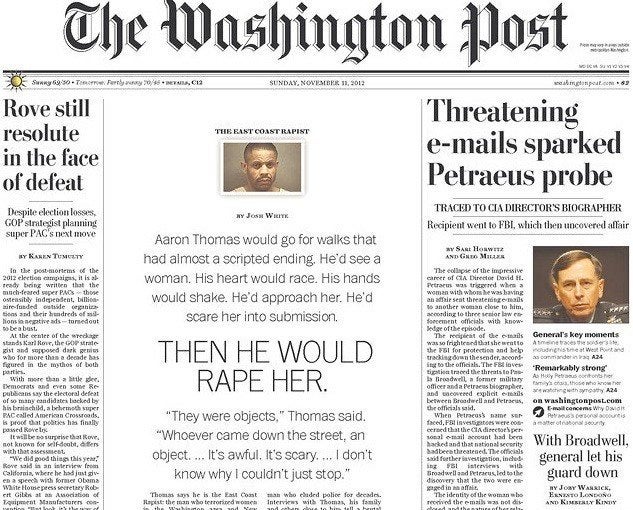 On Sunday, the Post published a front-page story on Broadwell's unusually close access to Petraeus while reporting for the biography, which doesn't quote Loeb. Instead, the Post quotes several anonymous sources who describe her role as a biographer and say how Petraeus seemed "eager to throw his own rulebook out the window" in dealing with Broadwell. Petraeus and Broadwell would eventually have an affair, leading to his resignation on Friday.
"I found her relationship with him to be disconcerting," one former Petraeus aide told the Post.
"She was relentlessly pro-Petraeus," a longtime Afghan policy expert said, according to the Post. "There was no room for a conversation of shortcomings of the Petraeus theology. She wasn't a reporter. She struck me as an acolyte."
Another former Petraeus staff member quoted in the article said Broadwell's "credentials didn't add up" for her to be the general's official biographer.
The Post briefly mentions Loeb's involvement in the book in a single sentence midway through the Sunday article, without any indication that the publication attempted to contact him for the story. Loeb was similarly mentioned in another story that the Post ran on Friday on Petraeus' resignation. It's possible that Loeb has assisted reporters in covering the Petraeus scandal, but any involvement isn't apparent by way of direct quotation.
The Post describes calling and emailing Broadwell for comment on the Sunday story.
While the Post hasn't appeared to make any attempt to interview Loeb, who works at the paper's headquarters in Washington, D.C., a competitor managed to get in touch with him -- at least briefly. The Los Angeles Times noted in a story on the resignation that when "reached by phone, Loeb said he had no knowledge of whether the reports about Broadwell were true."
Loeb did not respond to a request from The Huffington Post on working with Broadwell, but spoke favorably in January about his co-author's reporting skills and how the two teamed up on a biography that grew out of her Harvard University dissertation.
In June 2010, when President Barack Obama tapped him to take charge in Afghanistan for what would become Petraeus' final command, Broadwell knew the time was right to parlay her dissertation into a biography.

Soon, she had an agent and a contract from Penguin Press. To help organize and write the book, she teamed with The Washington Post's Vernon Loeb. Broadwell proved to be an "absolutely intrepid" reporter, Loeb says, dictating from airports, filling up his email inbox and delivering "this fire hose of information."

Loeb suspects the media's interest in their book stems at least a bit from Broadwell herself. It's audacious, he says, "that she even attempted this. Here she has two young kids, a husband who's a doctor, and yet ... she's writing a book of this magnitude and hardly breaking a sweat."

In the acknowledgement to the book, All In: The Education of General David Petraeus, Broadwell wrote that veteran military reporter Tom Ricks -- who authored The Gamble, a book on focused on Petraeus' leadership in Iraq -- introduced her to Wylie book agent Scott Moyers. (Incidentally, the Post interviewed Ricks for the Sunday article).
It was Ricks and Moyers who led Broadwell to Loeb. In the All In acknowledgements, Broadwell describes Loeb as "my writing partner and coach."
"Vernon has been an exceptional partner, helping to craft a vision for the story line and the design for how to nest my dissertation into a book," Broadwell wrote. "His constant enthusiasm for the project gave me energy to keep the pace."
Loeb, a former deputy managing editor at the Philadelphia Inquirer and currently the local editor at the Post, has been involved in a media controversy before.
In 2003, he co-wrote a front page article about Iraq War soldier Jessica Lynch, the details of which were quickly called into question. The Lynch story is widely seen as an attempt by the government to spin a positive story of battlefield heroism as public support for the war began to wane. The Post's ombudsman took aim at Loeb at the time, writing that the Lynch story was "based on pretty flimsy sourcing."
Update: 3:44 p.m. Loeb is expected to write a first-person Style section piece that will go online Monday and appear in Tuesday's paper, according to Post sources.
Update: 8:08 p.m. Loeb writes that he was "clueless" about Petreaus and Broadwell's affair.
Related
Before You Go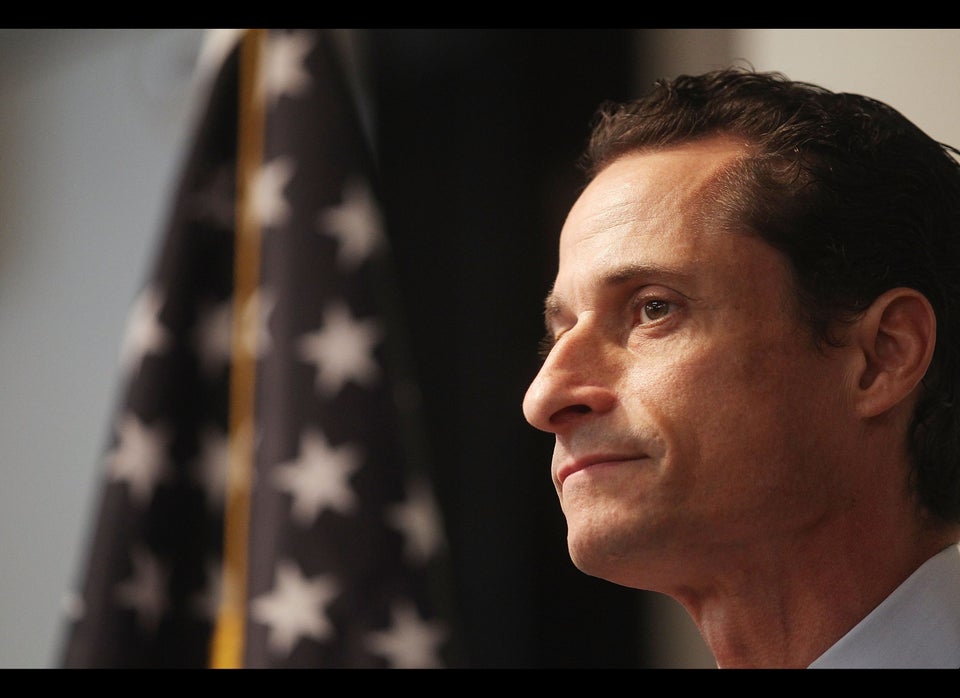 Political Sex Scandals
Popular in the Community