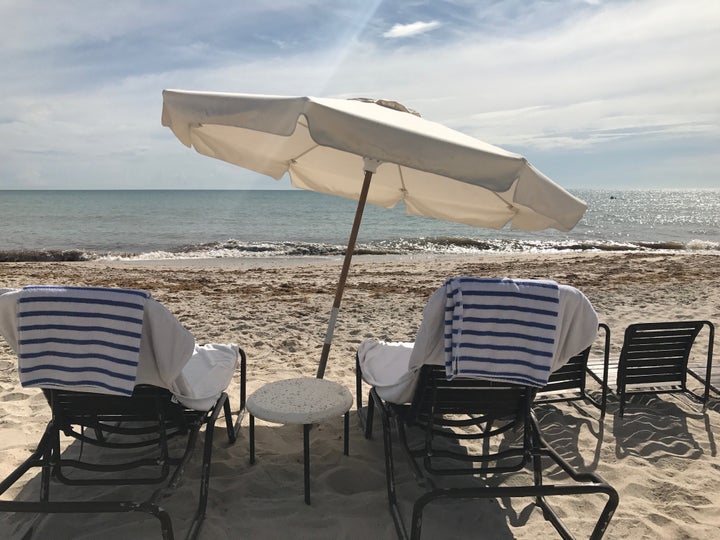 On the east coast of Florida, Vero Beach is a small beach town between the more popularly known Cocoa Beach and Port St. Lucie.
Located in the Treasure Coast, Vero Beach offers activities that can satisfy everyone's interests and is especially great for families. Golf courses, walkable eateries, nature excursions, water sports, boutiques and outlet shopping can all be found in the city. Best of all, it has a quaint feel to it that is both peaceful and elegant.
Where to Eat in Vero Beach:
The Lemon Tree - Serving breakfast and lunch, this cozy breakfast spot is friendly, casual and yummy.
Mulligan's - With ocean views, this large, loud and brightly-colored seafood restaurant chain is a quintessential tourist spot, but you know what? I liked it and my boys enjoyed it too. I was also told by a local that it's a good spot for breakfast. TIP: The Firecracker Shrimp appetizer is amazing and so was the Lobster Melt.
Cobalt Restaurant - We dined at Cobalt for a more elegant evening out that is also surprisingly kid-friendly. Within the Kimpton hotel, this bar and restaurant provided unobstructed views of the beach and ocean, fresh, local seafood dishes and craft cocktails. Crayons, coloring paper and a kids-menu are offered to families. Their Red Snapper meal was especially delicious. Later at night, the bar area becomes quite lively with music and entertainment.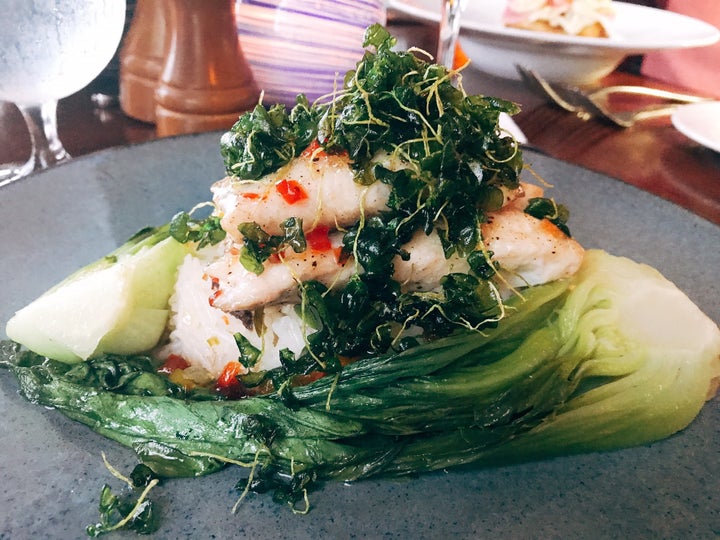 Orchid Island Brewery is a great place to visit for farm to table food, berr and entertainment. This craft brewery incorporates local Indian River citrus into IPA's and sour beers.
Things to Do in Vero Beach:
Nature lovers can indulge in miles of unspoiled beaches and the wonders of a nearby state park, botanical garden and river preserve. The Indian River Lagoon is home to 36 rare and endangered species, one-third of the U.S. manatee population and an unusual mix of flora, from ancient oak trees to swaying palms.
McKee Botanical Garden has tropical plants and water lily–filled streams worth taking in. TIP: Children under three are free.
Vero Beach train museum - The last train pulled out of the Vero Beach train station in 1968, but the station has been restored and highlights the city's transportation history. A miniature replica of the train that once charged the Florida coastline now takes up a good portion of the restored Vero Beach Train Station. Kids and history buffs will love it.
Shopping - Close by is the Vero Beach Fashion Outlet Mall just west of I-95 on State Road 60 and the Historic Downtown is a newly revitalized area of shopping, dining, antique stores and art galleries. Plenty of small specialty shops along Ocean Drive on what is called the "Miracle Mile." Strolling along, people watching and window shopping can prove just as enjoyable on this mile too.
Veterans Memorial Island Sanctuary - On the Barrier Island located adjacent to Riverside Park, which has an open to the public playground that's great for kids, we enjoyed strolling along the pedestrian bridge over to this unexpectedly peaceful memorial reserve with views of the causeway.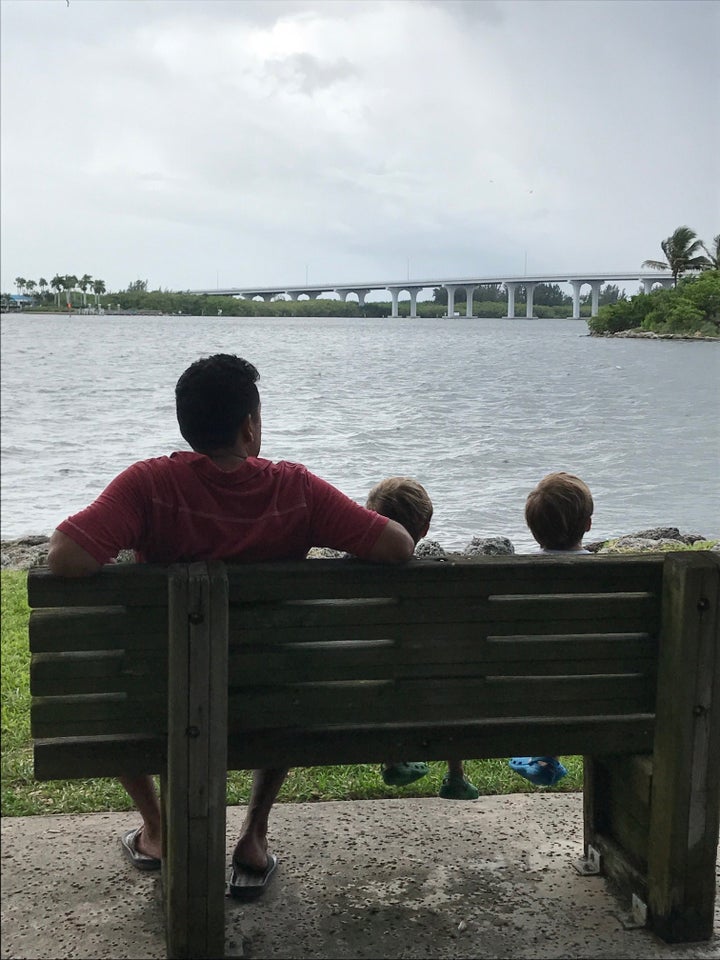 The Vero Beach Museum of Art also within the grounds of Riverside Park this museum houses regional, state and national art exhibits and includes a sculpture garden.
Paddleboarding & Kayaking Rentals are a plenty along the beach. My husband and sons took a 3-person kayak out from our hotel's beach to where a shipwreck is marked by a flag. The bow of the boat can be seen during low tide and scuba divers exploring the easy dive area as well.
Where to Stay in Vero Beach:
When I told people we were headed to Vero Beach, most asked if were staying at the Disney's Vero Beach Resort also located there. We've never been, but here there character breakfast on Saturday's is worth checking out even if you're not a guest at the hotel.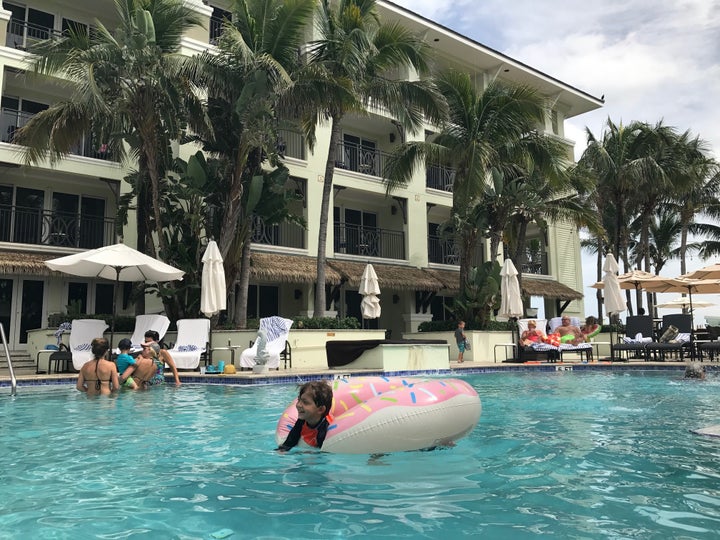 Instead, we spent the weekend at the AAA Four Diamond award-winning Kimpton Vero Beach Hotel & Spa. It's a gorgeous oceanfront property that is kid-friendly, but doesn't necessarily scream kids. It's still relaxing for adults and they cater to both. It's also right where you need to be - within walking distance to the restaurants and shops mentioned above. The luxurious two bedroom suite also provided plenty of room the four of us. Provided amenities within their resort fee of $27 per day include beach chairs and umbrellas set up for you on the beach, valet parking, morning tea and coffee, as well as a complimentary wine hour at night in the lobby, all of which made our stay extra delightful and worry-free. It's also pet-friendly.

Popular in the Community