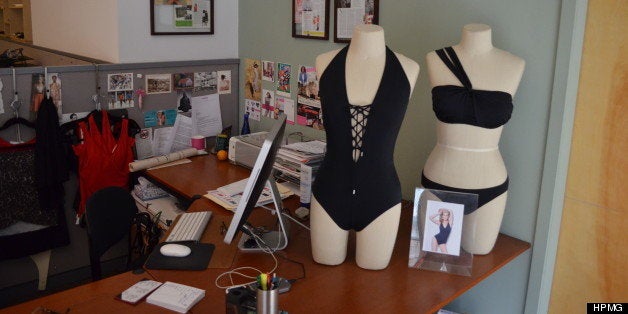 Frustrated with the lack of fashionable swimsuit options for women who have undergone breast-removal surgery, Patricia Brett started Veronica Brett, a cross-functional swimsuit line designed specifically for the needs of breast cancer survivors.
Brett -- who spent most of her professional life as an architect -- hopes her suits will help women feel comfortable again in a bathing suit post-mastectomy. "I wanted to create a really beautiful, high-end product that not only met the needs of breast cancer survivors, but was also a really beautiful line in its own right," says Brett. "I wanted it to be fashion."
Brett's family has a long history with the disease. She lost three aunts to breast cancer, including her father's sister, Veronica, for whom the brand is named. Her sister was diagnosed when she was 41, and in 2002, Brett tested positive for the BRCA1 gene, a genetic mutation that greatly increases a person's chance of getting breast cancer. Faced with the overwhelming prospect of diagnosis, Brett decided to have a double mastectomy to minimize her own risk.
Several years later, Brett's niece had decided to undergo the same surgery at age 29. Brett, her sister and her niece decided that a girls' weekend was in order, and it was on that road trip that the idea for a swimsuit line arose. Although Brett's niece was at peace with her upcoming surgery, she was venting over the limited offerings of swimsuits and bras for women post-surgery. Brett and her sister had suffered through the same problem and upon reflection, Brett realized that it didn't have to be that way.
"I was thinking, 'This is crazy that all three of us struggle with finding fashionable, sexy, sophisticated apparel because of breast surgical issues,'" said Brett. "All of a sudden this light bulb went off. I thought, 'If I can design a building, I should be able to design a better swimsuit.'"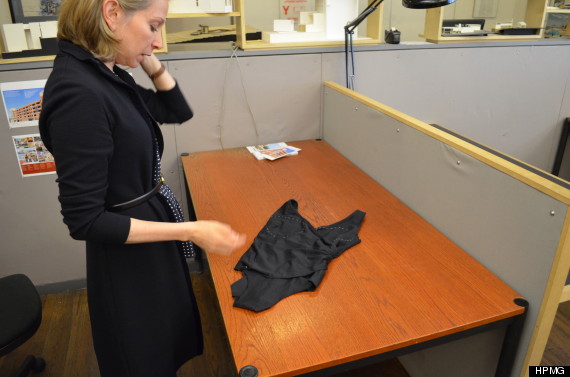 So Brett got to work. She sat down with a sketchbook and designed several initial concepts, wrote out a business plan, met with countless fabric- and pattern-makers, and even sewed the first suit herself. She kept the project a secret from her sister and the next time she visited, Brett brought out the unfinished prototype for her sister to try on. The reaction said it all.
"She tried on the suit and literally burst into tears," Brett remembers. "It barely held together, but it worked. It covered the bits that needed to be covered and it was sexy everywhere else. I thought, 'If this is her reaction, then a lot of other women are in the same boat.'"
The suits are designed to address the concerns of women who have had one or both breasts removed. They feature pockets that can hold a breast form or prosthetic breast, thicker fabric and a modest cut to cover surgical scars, and a high degree of comfort and flexibility in post-surgical areas while remaining supportive.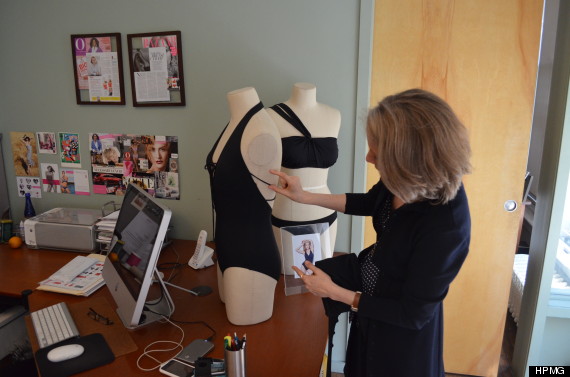 Though the learning curve was steep and she faced considerable resistance from larger department stores to stock the line, due to the small market of breast cancer survivors, Brett pushed forward. Two recent developments have been encouraging for the company's prospects. First, two smaller retailers -- a spa boutique in Manhattan, Kimara Ahnert, and online retailer ShopBop.com -- have begun selling her suits, with positive reviews rolling in from customers. Second, the sellers report that a variety of women are buying the suits, not just breast cancer survivors.
Brett says various women, including large-busted women and new moms, appreciate the suits. The fact that women who aren't breast cancer survivors are buying the suits, Brett says, is evidence that she achieved her goal of creating a product with both style and functionality.
Brett says she's motivated to use those successes to attract larger stores and greater reach.
"The other day I received an email from a customer who said she had already received several compliments on the suit," said Brett. "Her daughter even called it her 'Baywatch' swimsuit. She is a breast cancer survivor and her daughter thinks of the suit as a 'Baywatch' suit. It's those little emails that keep me going."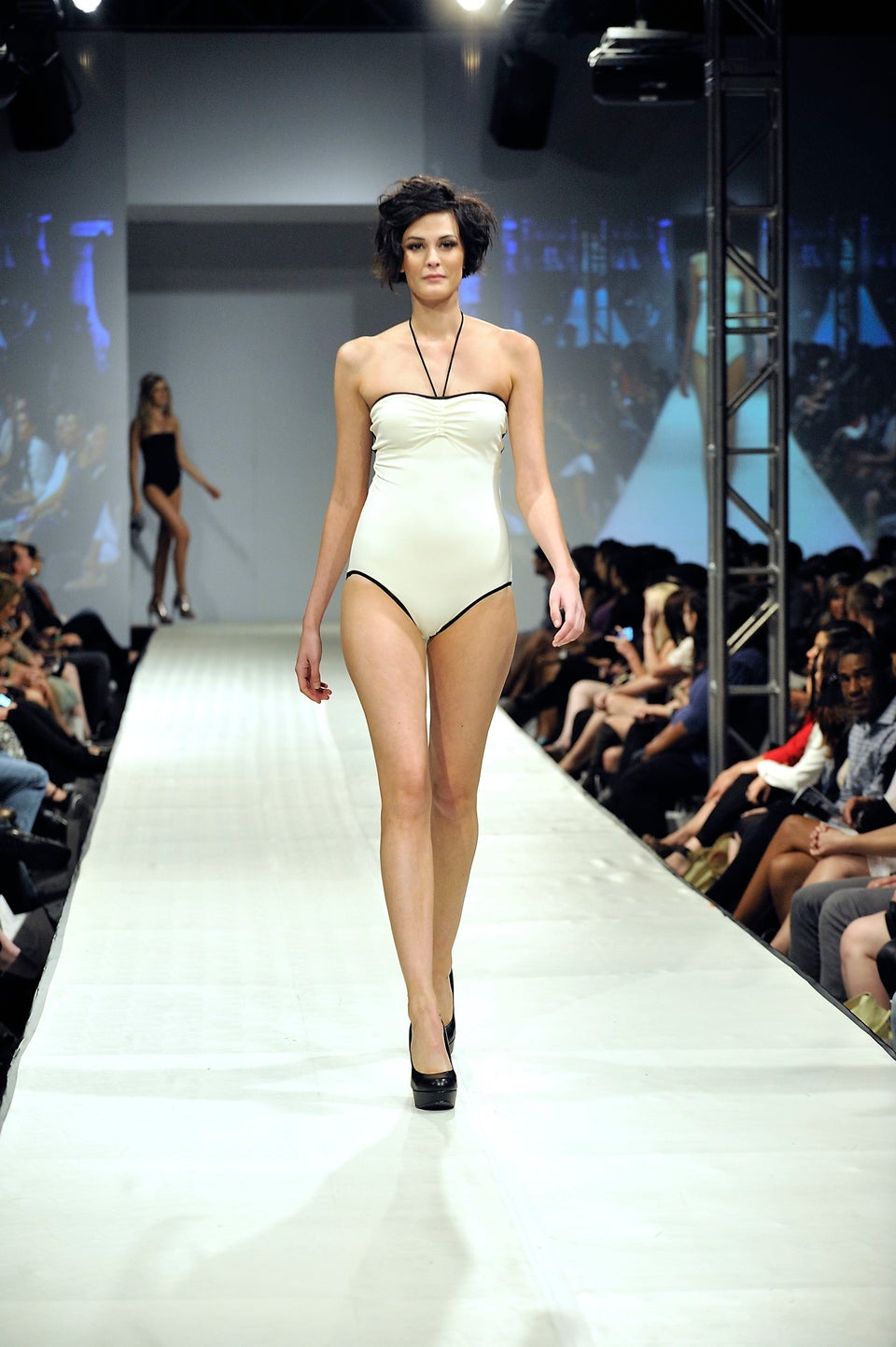 Veronica Brett Swimwear