Veronica Chaos is definitely taking ventriloquism into new places -- like the bedroom.
For the past year, the 26-year-old former stripper has been doing online ventriloquism shows that climax with her having sex with a dummy, "Slappy."
"He's bad cop and I'm good cop. He's the misogynist and I'm the battered wife," is how she describes their dynamic to The Huffington Post. "The idea is, I put up with him because I love him so much."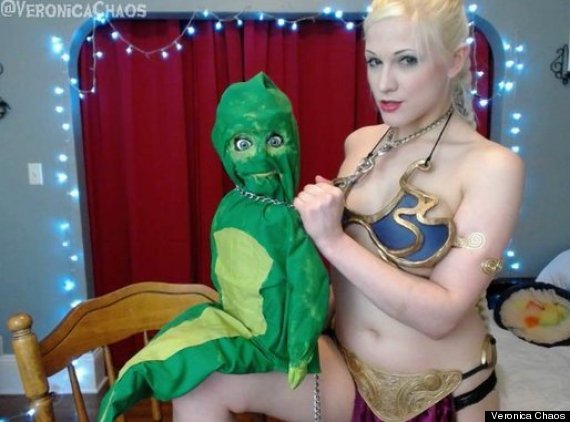 The sex shows are designed to be slightly creepy. They usually involve scenarios with Slappy in the role of Willie Wonka while Chaos is an Oompa Loompa, or Slappy as Sherlock Holmes to Chaos' Dr. Watson.
"Sometimes, we'll do a 'Freaky Friday' thing where we switch bodies," she said. "I dress him up like me and I dress like him."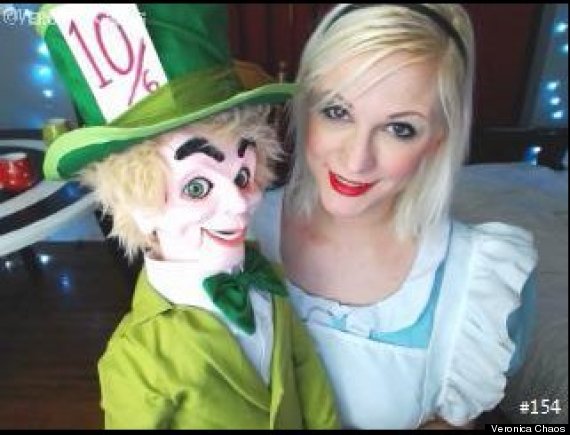 Chaos, who only gives her address as somewhere in the Pacific Northwest, does her kinky ventriloquism shows three times a week online. The idea of combining ventriloquism with sex came in a moment of desperation when she realized she needed a gimmick to stick out in the crowded online sex show market.
"There were only 10 to 20 people in my 'room' at any given time, and I found my site ranking falling every day. It was time for something new," she told Cracked.com.
One day, when Chaos was looking at YouTube videos, she saw a ventriloquist and inspiration struck.
"Honestly, I was just really lonely and wanted someone to talk to," she told Cracked.com.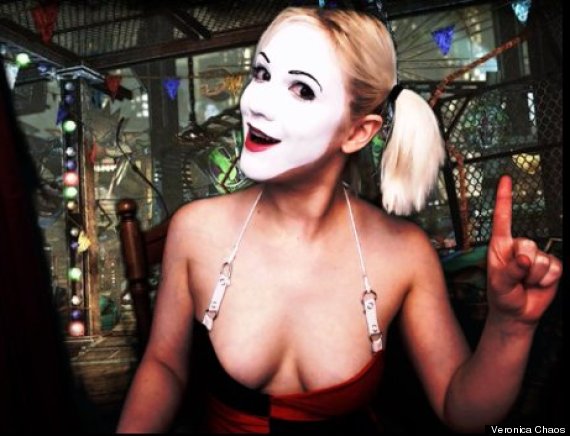 At first, Chaos tried a raven puppet, but it wasn't until one of her regular paying customers bought her Slappy, based on a character from the "Goosebumps" children's book series, that her career path took shape.
Chaos didn't have sex with Slappy at first. She used him as a way to keep herself inspired during sex shows that lasted between six to eight hours a night.
Eventually, she crossed that line and started attaching sex toys to various parts of Slappy. She even had a customized harness created that could hold a sex toy around her dummy's pretend pelvis.
Since word got out about her kinky puppet shows, Chaos' cam room crowds have increased from an average of 10 or 20 people to several hundred at a time. She declines to say how much she earns having puppet sex.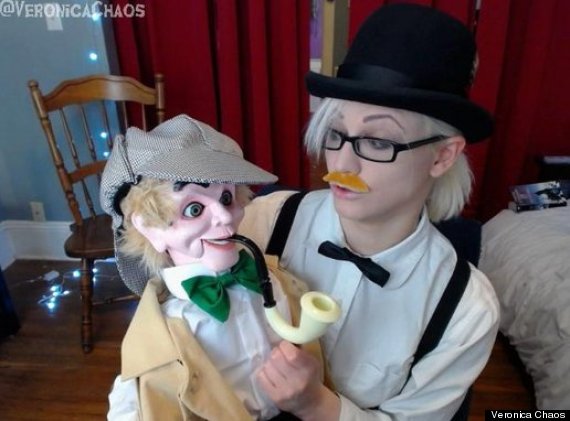 But Chaos doesn't always perform with Slappy.
"You can't do ventriloquism for six hours a night," she told HuffPost. "I tried once and lost my voice. Sometimes, he just chills out in the back while I talk with people."
Chaos has performed on stage as well, but says the performances are a little different.
"We sing a duet and I give him oral sex," she said. "I debated whether I should do full penetration, but it takes a while to get him into me and that's difficult when I'm also singing a song."
Chaos admits her relationship with Slappy is definitely shocking, but says it's paid off in her private life.
"I'm better able to express what I want sexually," she said. "If the guy knows I have sex with a puppet, he won't be shocked about anything I suggest."
Chaos is considering other ways to advance her career through ventriloquism, but believes she has a long way to go before her act is ready for prime time.
"I've done live performances, but I see the camming as a chance to practice," she said. "I'm not sure I'm ready for the stage."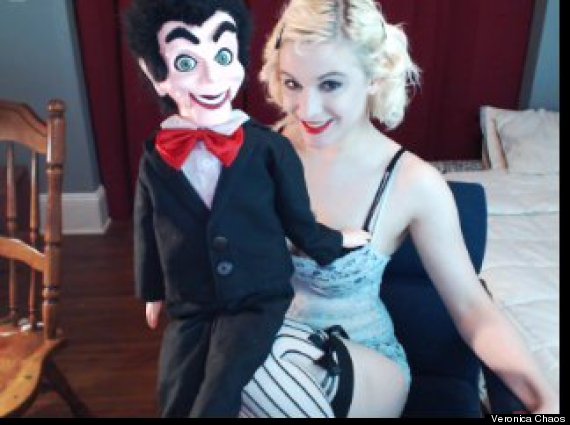 She is striving to improve her abilities. Next week, she'll go to Cincinnati, Ohio, to attend the annual VentHaven Convention, the world's largest event for ventriloquists.
"This year, the theme is comedy writing and I'd like to get into the mainstream by being more conversational and less having sex with my dummy," Chaos said.
She's a little nervous and plans to keep a low profile at what is billed as a very family-friendly event.
"I've never actually met another ventriloquist and I don't want them to look at me as the woman who ruined ventriloquism," she said.
REAL LIFE. REAL NEWS. REAL VOICES.
Help us tell more of the stories that matter from voices that too often remain unheard.
BEFORE YOU GO