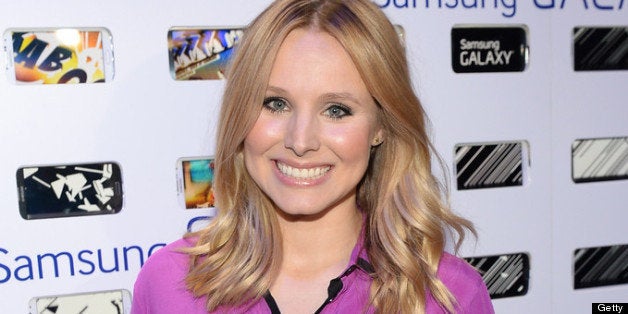 At an off-site "Veronica Mars" Comic-Con fan event in San Diego, series creator Rob Thomas discussed the chemistry between the two characters and actors Kristen Bell and Jason Dohring. Though Logan was originally written as the bad guy, Thomas said he and the writers started noticing the interaction between Bell and Dohring. "As we got dallies back and we started seeing Kristen and Jason on screen together, it was like, 'Must have more of that. That is where the show lives' ... We just felt it in the room and made a course adjustment," Thomas said.
Bell said she didn't see the coupling coming. "I love working with Jason and he's such a great actor to work opposite, but sometimes, I feel it's really just weird luck. Somehow people get magic dust sprinkled on them and you don't know why. You look like you have boatloads of chemistry with someone else."
Bell said even though she is with Dax Shepherd and Dohring is married, when she watches "Veronica Mars," she sees the chemistry. "When I watch the show, I see it as well. We're on fire," she said.
"People don't love Piz as much as we love Piz," Bell told E! Online. "There's an epicenter of the show 'Veronica Mars' and that's Veronica and Logan's relationship, so poor Piz gets the brunt of it."
Watch a clip from the "Veronica Mars" fan event from Comic-Con and the teaser below.
PHOTO GALLERY
Famous 'Veronica Mars' Guest Stars
REAL LIFE. REAL NEWS. REAL VOICES.
Help us tell more of the stories that matter from voices that too often remain unheard.