 Lots of old favorites show up in the "Veronica Mars" movie, but one character from the cult television series didn't make the jump to the big screen: Mars' trusty dog, Backup.
"I did the math on big dogs. Um. It wasn't pretty," co-writer and director Rob Thomas said after the "Veronica Mars" world premiere at the South by Southwest Film Festival in Austin, Texas. The crowd let out a collective wail upon realizing Backup's fate. "I just feel bad now," Thomas continued. "I did consider having a Backup photo that Veronica would look at wistfully."
Wistful looks at dust-covered DVD boxes were all fans of "Veronica Mars" have had since the show was canceled in 2007. The long-rumored movie adaptation was finally announced on March 13 of last year, however, when a Kickstarter page to help fund the film's production was launched. The campaign raised $5.7 million.
"For $6 million, we shot an incredibly ambitious film," Thomas said of where the donations went. "There are smart ways to do a $6 million film, and this was not it. For $6 million, you can shoot four locations and eight actors and not have hundreds of extras. We bit off a huge movie: 60 speaking roles, 35 locations, action pieces."
What that means for fans is that some actors -- Percy Daggs III, Tina Majorino and Frances Capra, in particular -- are given the short shrift, especially as Thomas and co-writer Diane Ruggiero work overtime to provide Veronica and Logan (Jason Dohring) shippers with their money's worth. ("I'm just shocked that I'm even in the film. I thought I was going to have to be the $10,000 backer to have a speaking part," joked Chris Lowell, who plays Piz, Mars' current boyfriend as the movie begins.) Despite that issue -- and the fact that Thomas' visuals do nothing to transcend the show's UPN roots -- "Veronica Mars" should satisfy Marshmallows of all ages by the mere fact that it exists. The film retains the spirit of the series, even in the truncated format and without the benefit of Mars herself being a teenager.
"This is such an extra special experience, because it's so humbling to know that the reason we're here is because of you guys, because of all of our Kickstarter friends," Bell said. "We don't take that on lightly -- that you guys are the financial reason the movie got made. So we're just really flattered and overjoyed to be here. We really hope you liked it."
Or, as a dedication to the Kickstarter backers reads at the end of the credits: "Thank you for never giving up, and helping us with the impossible."
"Veronica Mars" is out in limited release and video-on-demand services on March 14.
Before You Go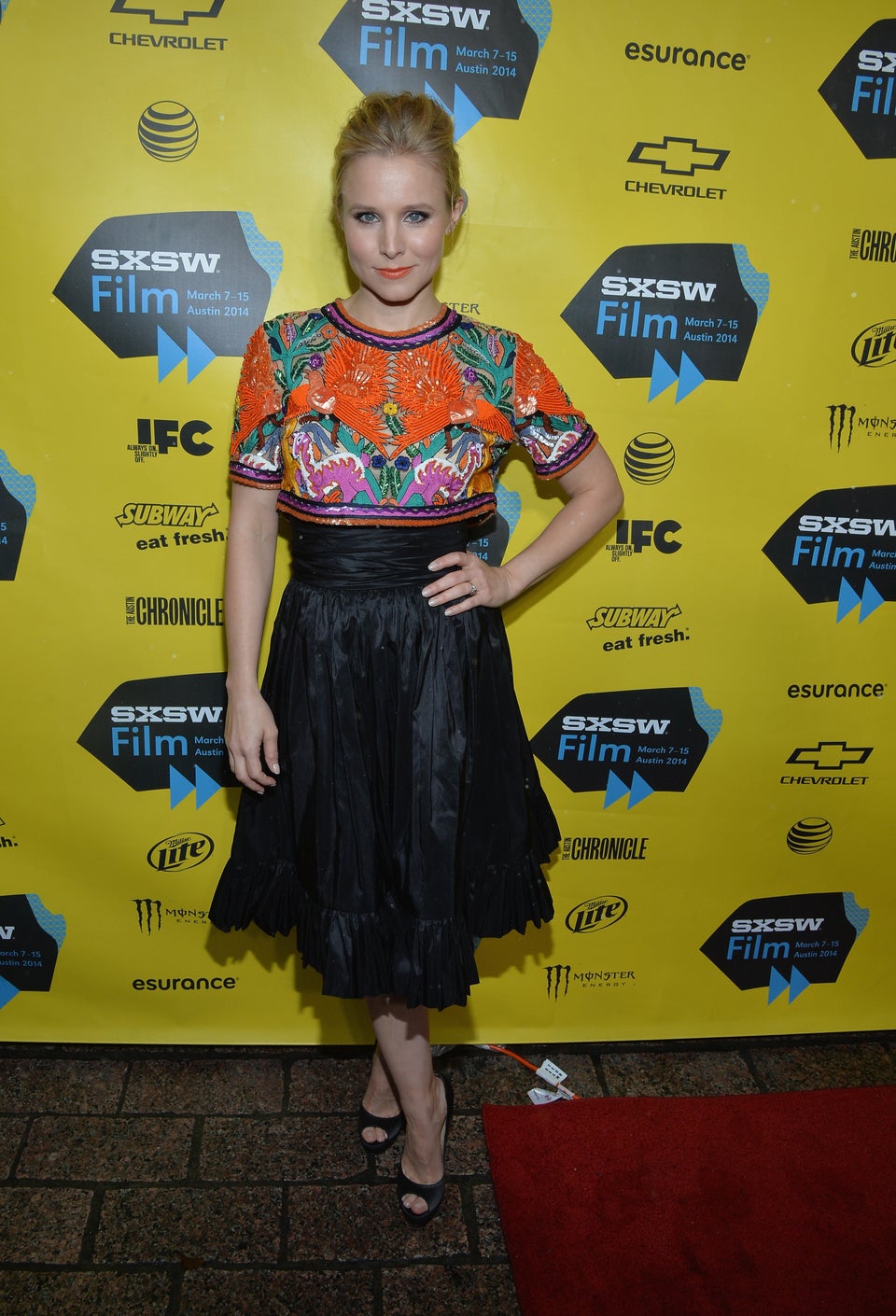 "Veronica Mars" At SXSW
Popular in the Community