I met Veronica on her birthday, that happened to be my birthday too. She is a wonderful, special woman, that will light up your day with a smile and a big hug. Veronica has an amazing story and, from the first moment, I wanted to tell you her tale (and mine too): if you believe in miracles, you will experience them in your life. And you will definitely change the lives of people around you.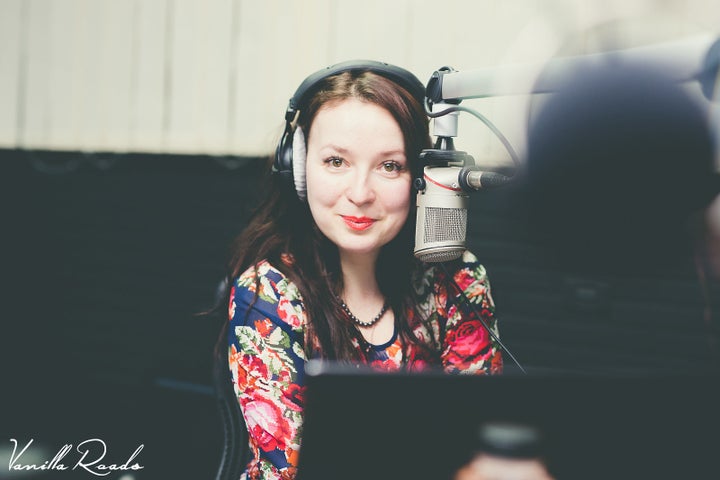 1. My dearest Veronica, can you tell me your story in one paragraph, please?
That's always so beautiful and difficult, to sum up your heart in one paragraph. I could only start by saying I am a simple girl with simple joys, as I like to caress myself. A bright day, the laughter of a child, hearing a story about a good deed, imagining the circles of good it does, the smile of my dog, Lola, who adorns my life.
Apart from that, I'm a girl from north Transylvania, moved to Bucharest sixteen years ago, studied Communication and PR, Acting and Chinese and has walked through life until figured out her desire is to make her world a better place.
So two years ago I started my own fundraising project – minuni.ro, "minuni" being marvels – where I organise nice, cosy, they say wonderful events, bring people together for a good cause, always another one, but somehow the beneficiaries are always children, whether children in hospitals, in orphanages, in day care.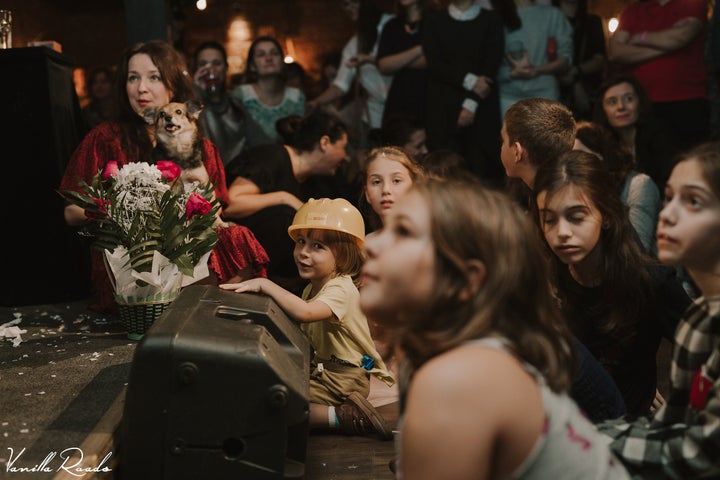 But besides fundraising, in this project and in all that I am, I want to believe I spread good in the world. Luckily, I have a weekly radio show that promotes people, good deeds, NGO's; I also read audiobooks for blind people, I write content for social media, I spread my wings in a few fields, always with joy.
2. What's your secret power?
I think it all sums up to looking on the bright side of everything. In people, in situations, of course life is not always easy, but somehow I've trained myself in taking all the zest from the orange that everyday is to me. I embrace everything that comes to me, good or bad, but I only focus on the good.
3. What makes you cry tears of happiness?
Truth is… I am a cry baby. :) I think tears are one of the most beautiful ways we have to express ourselves. I'm not even afraid of crying in public, vulnerability is another superpower of mine.
Everything makes me cry. Someone going the extra mile for me or for others, my Lola rushing in my arms after a few hours of absence, a quote in a movie or a little poetry, everything, everyday.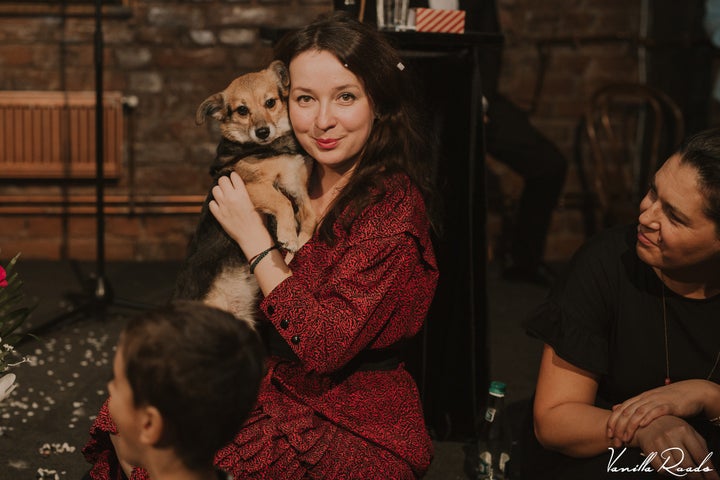 4. You believe in miracles. Why?
Because I've seen them unfolding in front of my eyes. I think first we have to blindly believe in them. This faith opens the window to being able to see them, and one miracle now, another one in divine timing, they just happen.
5. What made you go out there, on the Camino way? What did you feel in that special moment when you said: "It's ok, I can do this!"?
The decision to embrace Camino came after more than four years of being afraid to do it. Four years of barriers and walls built by myself, genuinely believing that I could not do it. How can one walk 25 km per day, for a month? No, you need superpowers for that and I ain't got them. Meanwhile I've learnt that I do.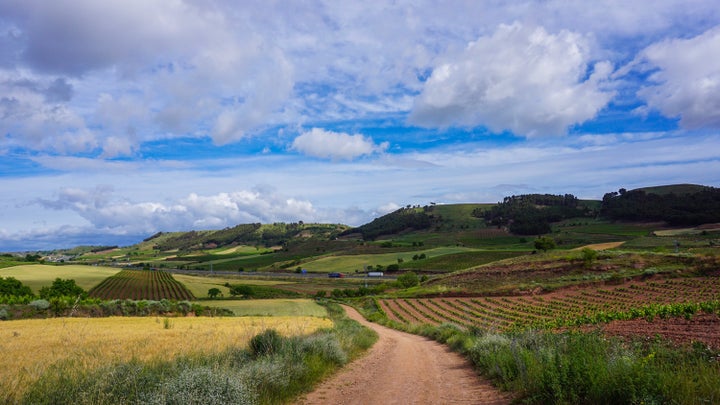 The truth is, everything changed in one moment, a few nights after Christmas, while I was on my way from my hometown to Bucharest, in the idyllic lurch of the train, thinking about how amazing 2015 was for me and imagining what I can do in the next one. And it just came to me, all of a sudden. I visualized it all, just as it actually was a few months later.
I said to myself: I shall walk it and tell stories along the way, making people part of it, making them feel like they walk with me, and in exchange for my stories they will be able to donate for a charity – that was The Heart of Children Association in Bucharest, who in the past ten years not only helped children with heart problems, but also built the best intensive care unit for newborns in Eastern Europe. This was my trigger. Telling stories and empowering people to donate.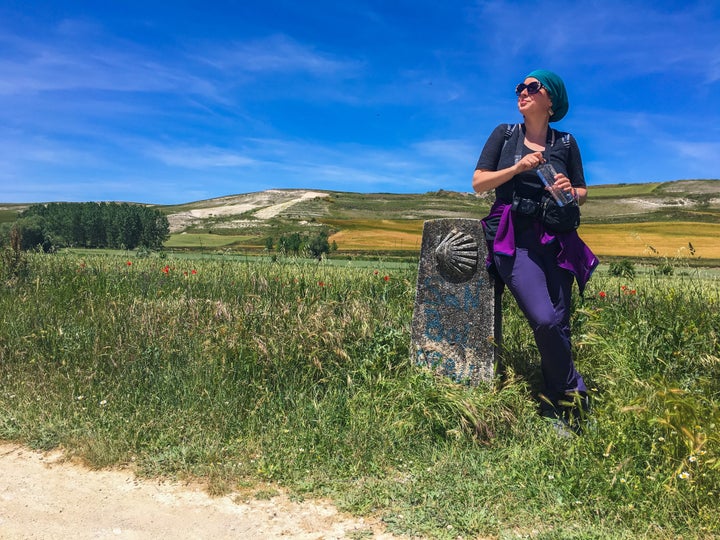 6. What was the hardest moment on the road?
I could say that the hardest was the first day, crossing the Pyrynees, difficult not only 'cause it was the first and I was not trained for its difficulty, but also because I had to walk 26 difficult km till the first stop. I was a little afraid I shall not make it until sunset. Tough day for my body, yet I will not say this was the hardest moment.
I think the hardest was when I met a Brasilian boy, who was walking with his dad, who had a problem with one foot and was walking not without difficulties, I would see them that day and talk to them, but later, on a steep path, I was having a rest and I heard them coming and when my eyes met them I saw the son holding his dad, helping him to walk. His dad was clutching his arm heavily and I will never forget that image that both broke and nourished my heart, being happy for that boy who will forever have this memory with his dad, walking the Camino.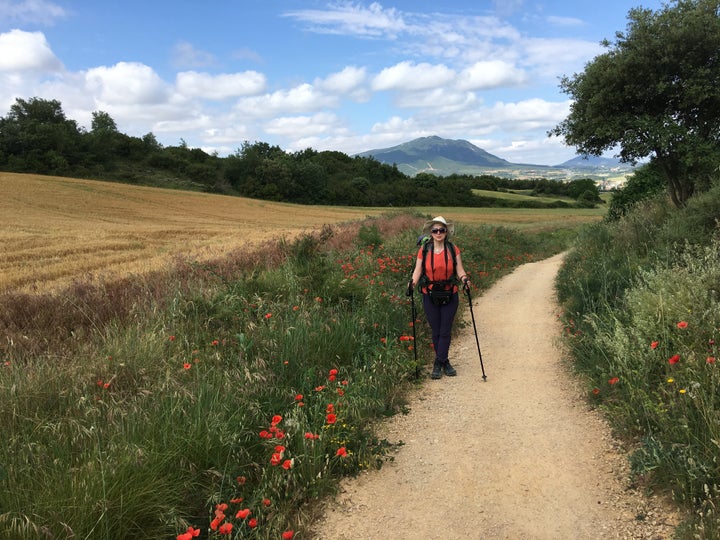 7. What are you afraid of?
Truth is I walk in life not really being afraid of something specific. On the Camino I was afraid of being alone in the forest, but – you know – the Universe wanted me to clear this in the very first day, so I had to walk alone in the forest for about an hour.
I'm only afraid of death, I think we all are, but in that fear of mine hides my being so desperate to live, I became aware I could die any moment, like in that story, you never know when the bus is coming, we never know and we take things for granted and I always fight with me on this, not to do that anymore.
I just want to love and love more every day and do what I love and be content with everything, so that – as I read it oneday – when death comes it finds no one to kill.
8. Do you have morning routines or habits along the day that make you feel happy, powerful or just a little bit better?
Oh yeah, I dive in those cute routines, sipping the coffee in my favorite can, having flowers on my desk, looking through a kaleidoscope I manufactured or, probably my favorite play, randomly taking books from the shelves in my library or in the stores, again randomly opening them and reading whatever the Universe has me to read. Sometimes in amazing synchronicity.
9. Do you have a mantra for the most sensitive moments of your life?
There are six words that I believe in and I always come back to, they are tattooed on my heart and probably soon on my arm. They always help.
In divine timing & Just embrace it. My most powerful lessons.
There's also a song I listen to, especially in the big days of my life, Shostakovich's Second waltz. And there's a book that's always around, The Elegance of the Hedgehog, I love it so much that I collect it in every language it has been translated and open it and read a bit of it in sad days, mostly. Well, and the other day I finished reading probably the most beautiful story I ever read, Anthony Doerr's All the light we cannot see, it instantly became like a mantra, for it's a story on something I genuinely believe in. We have the power to make light inside our darkness.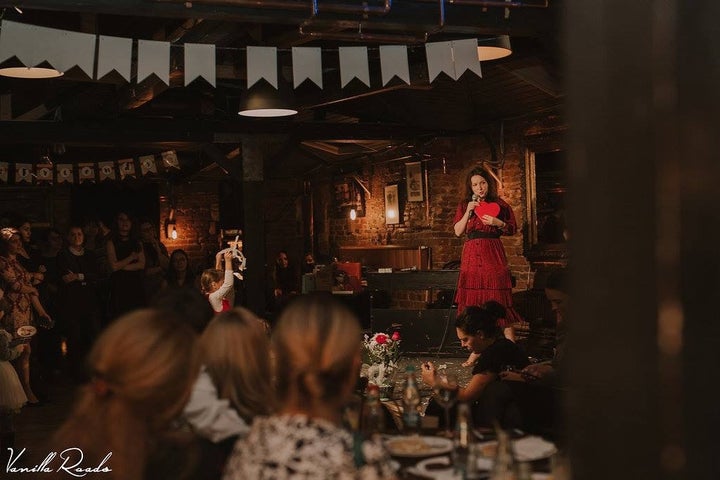 10. What is your biggest dream now?
I don't have big dreams, but I have quite a few small ones. Which does not mean I don't dream big.
I cultivate them everyday. The strongest is the desire to return to Camino this year, which is probably a dream that will live forever. And the closest to this point is the TED talk I will deliver at TEDxCluj, at the end of February. I dream of waking up that day in the best version of myself, if I'm lucky enough the sun will shine that morning, giving me the cherry on top, so that I will completely enjoy my minutes on stage and make the most of this amazing gift I was given, for me and for the entire audience.
You can find Veronica here. Thank you!
Popular in the Community