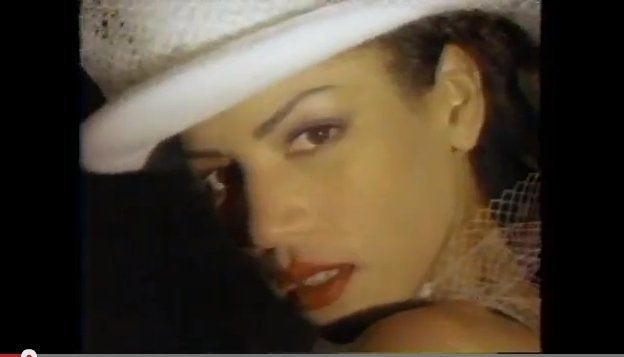 In celebration of Black History Month we're looking back at groundbreaking moments in fashion, beauty and beyond. There are plenty of firsts, little-known facts and milestones that deserve to be highlighted--so we're doing just that!
WHO: Veronica Webb, supermodel/writer/actress/fashion designer
THE MAJOR MOMENT: In 1992, Veronica became the first African-American model to ink an exclusive contract with a major beauty brand when she teamed up with Revlon. The Detroit-native's multi-million dollar deal helped launch Revlon's Color Style line, a collection of makeup exclusively made for women of color, with a high-energy and entertaining campaign. She instantly became a fashion industry darling and a favorite of fashion designer big wigs like Azzedine Alaia and Karl Lagerfeld. In addition, her stunning good looks and personal style landed her on Vogue's coveted Best-Dressed List not once, or twice--but three times.
THE CAMPAIGN:
FAB FACT: Veronica has also dabbled in acting. She has appeared in several music videos, TV shows and movies, including two Spike Lee joints-- "Jungle Fever" and "Malcolm X." She also co-hosted the first season of Bravo's "Tim Gunn's Guide To Style" in 2007.
FAST FORWARD: These days Veronica is a mother of two daughters, Leila Rose and Molly Blue, and in a relationship with businessman, Chris DelGatto. She is also focused on a new project--her signature clothing line, Royalton by Veronica Webb. The collection, which is sold exclusively on OpenSky, features printed tunics, classic-with-a-twist cardigans and luxe t-shirts.
"Working with designers has taught me how to be daring with color and patterns and how take a simple blouse like the Leila or the Aly tunic from my collection in any direction by using surprising colors in accessories," Veronica told The Huffington Post.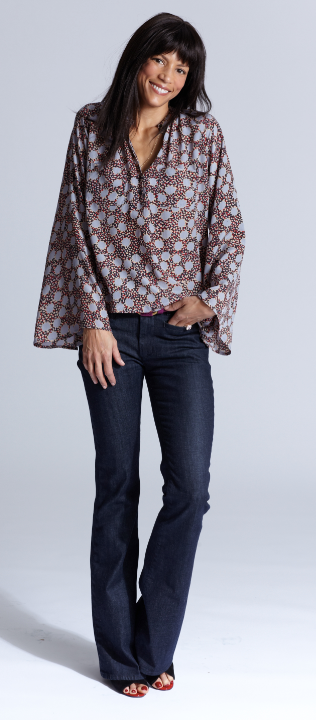 Veronica Webb