Lest Donatella stop at a fall collection, the Versace designer has released a preview of her second H&M collection, "cruise" (or resort, as we prefer to call it), that debuts on January 19.
While we weren't too surprised that H&M ordered a second collection (considering the high demand for the first), but it is an unusual move for high street collaborations in general. The conventional wisdom, for places like Macy's, Target and H&M, is that collaborations are one-off projects, not full-blown lines with seasonal collections.
But if customers keep opening their wallets, than why not? Vogue UK has preview pics of the looks, which include stretchy cotton pieces in pink and purple and separates covered in a bright fruit print (natch). We have to admit: we actually like this go-round better, fashion-wise, although we doubt the January debut will have as cool a kickoff.
Another major downside: only countries that have an H&M e-commerce site (meaning United Kingdom) have access to purchase the cruise collection.
To which we say: NOOOOOOOOOO.
Check out the new cruise lookbook below -- are you as psyched about Versace for H&M: Part II as you were for Part I?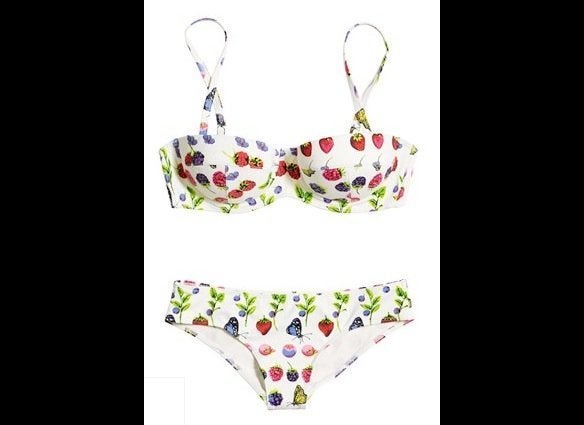 Versace for H&M Cruise Lookbook