The fashion-hungry masses are swooning for Versace for H&M... but apparently Versace for H&M is not swooning for the masses.
After initially giving the go-ahead, an H&M publicist later emailed the newspaper regarding the young, twenty-something New Yorkers selected to model the looks, saying:
"Donatella will likely not approve shooting the collection on real women."
Of the three proposed "models," only one was OK'd, as the others did not "fit [Versace's] branding."
It's an unfortunately ironic response, given the nature of the collaboration. Not only, as the Daily News notes, is such a collection intended for real women desiring high-fashion style (at an affordable price); but Donatella Versace created the line specifically for real-women Versace fans.
"All these people reacting to what was in the archives -- Gaga, the people in London, the young kids in the office -- they're 25 years old, they're obsessed... But they don't know the whole story. So we did a best of Versace for H&M, a greatest hits, from the beginning until now."
We're guessing the three would-be models fall into or around that category of "obsessed 25 year olds" and would have loved the chance to wear some Versace threads.
Likewise, we would have welcomed the chance to see the collection modeled this way. We'd understand if the shoot were for Vogue, perhaps, or Harper's Bazaar. But the Daily News, given its wide readership and lack of glamorous pretensions, had probably planned a low-key shoot. Did they really need a Natalia Vodianova or a Gisele?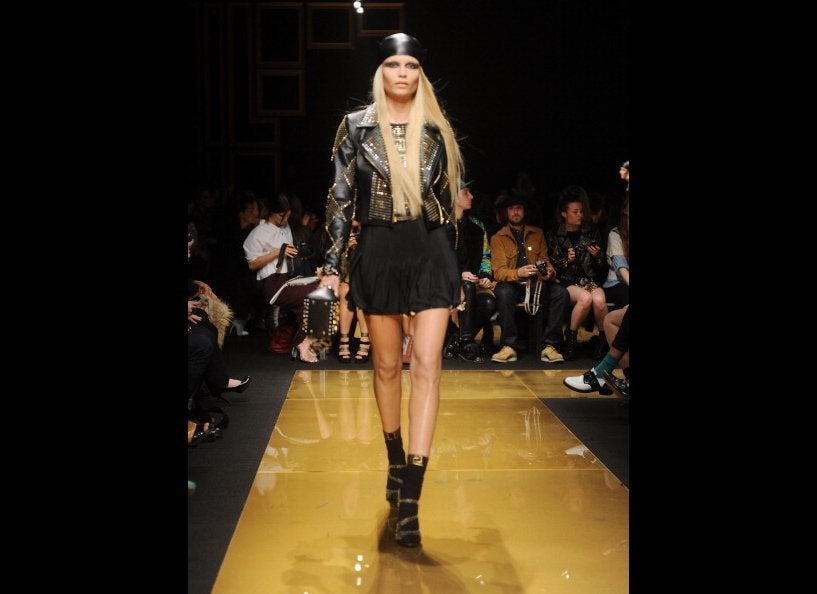 Versace H&M runway Show (CLONED)