Next up for H&M? Why, it's Donatella, darling!
Women's Wear Daily reports that Versace will team up with the fast fashion chain for fall on a collection of womenswear, men's clothes and home items to his stores November 17. Versace will also put together a pre-spring collection to be sold online in select countries come January 19, 2012.
The womenswear collection will be dominated by dresses featuring studded leather, silk and colorful print, with accessories including high heels and costume jewellery. The men's collection will focus on sharp tailoring, including 'the perfect tuxedo', as well as belts and jewellery, while for the first time in a designer collaboration at H&M, the collection will include some homeware pieces, including cushions and a bedspread.
Donatella said in a statement, "I am thrilled to be collaborating with H&M and to have the opportunity of reaching their wide audience. The collection will be quintessential Versace, perfect for H&M and Versace fans everywhere." And the crowd went wild. Check out her official announcement below.
Interestingly, she previously declined offers to do a lower-priced diffusion collection. The Cut reported back in 2008 that Donatella told the audience at a New York Times' TimesTalk series, "I respect everyone who does [those types of lines]. But the reason I didn't do it is because I work very hard to put the Versace line in the luxury section. I think to put the Versace line in H&M would confuse the brand."
Fortunately for our closets, and unfortunately for our bank accounts, she became un-confused.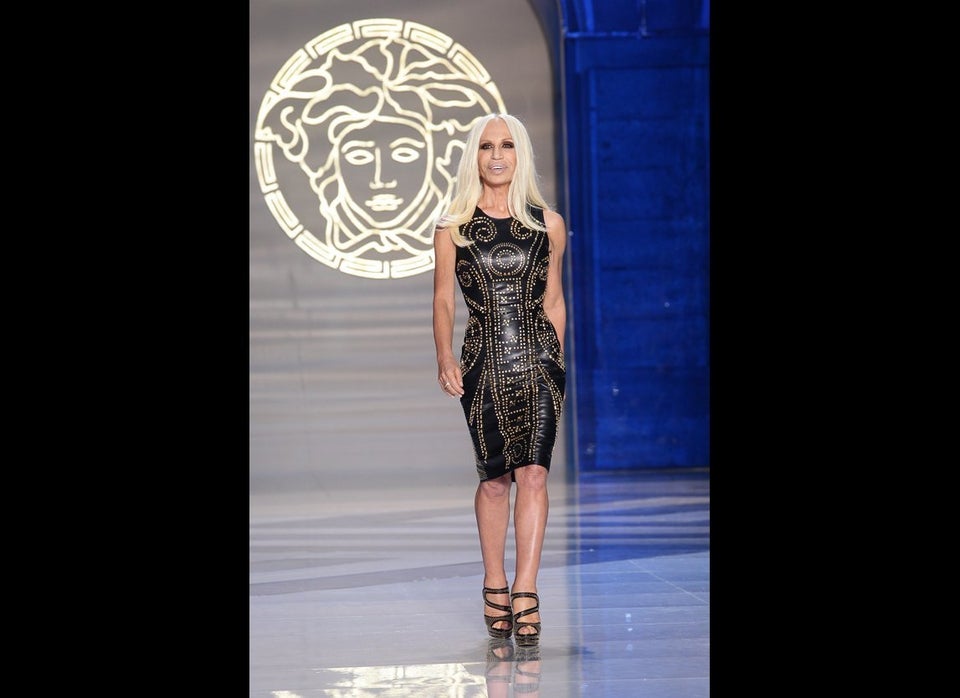 Related