Buildings don't have to just be buildings anymore. Sometimes, they can double as forests.
That's the radical idea behind architect Stefano Boeri's upcoming vertical forest skyscrapers in China. The Nanjing Green Towers will be the first of their kind in Asia, and are designed to help reduce smog by emitting oxygen and filtering carbon dioxide. It's a concept Boeri initially built in Milan in 2014.
The towers will be outfitted with over 1,100 trees and 2,500 plants and shrubs, according to a press release. Boeri's ambitious design hopes to produce 60 kg of oxygen per day while also absorbing 25 tons of carbon dioxide annually. The future skyscrapers will be located in the Nanjing Pukou District, an area in China that has struggled with heavy smog.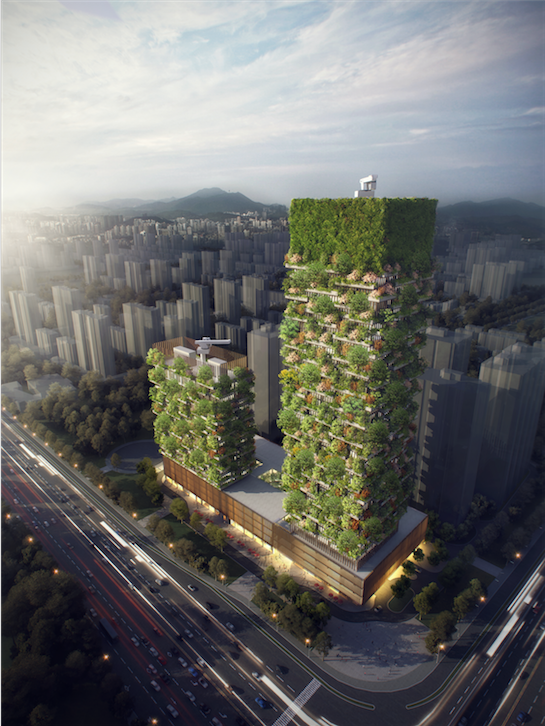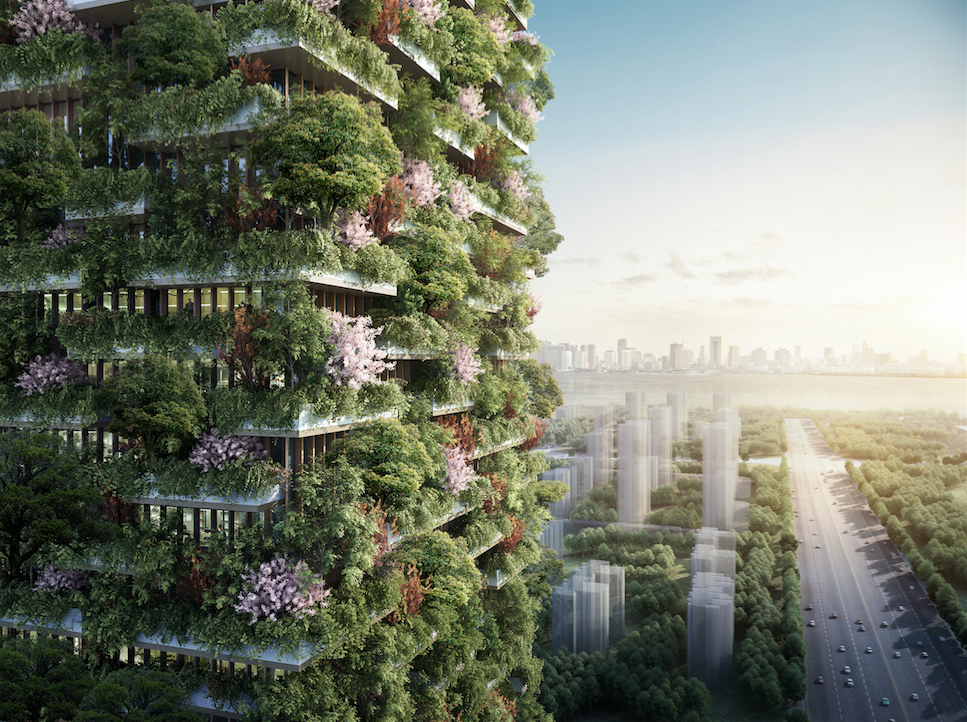 The new towers should be completed by 2018. The tallest is nearly 700 feet high and will house offices, an architecture school and a private rooftop club.
The shorter tower will contain a Hyatt hotel and boast a rooftop swimming pool.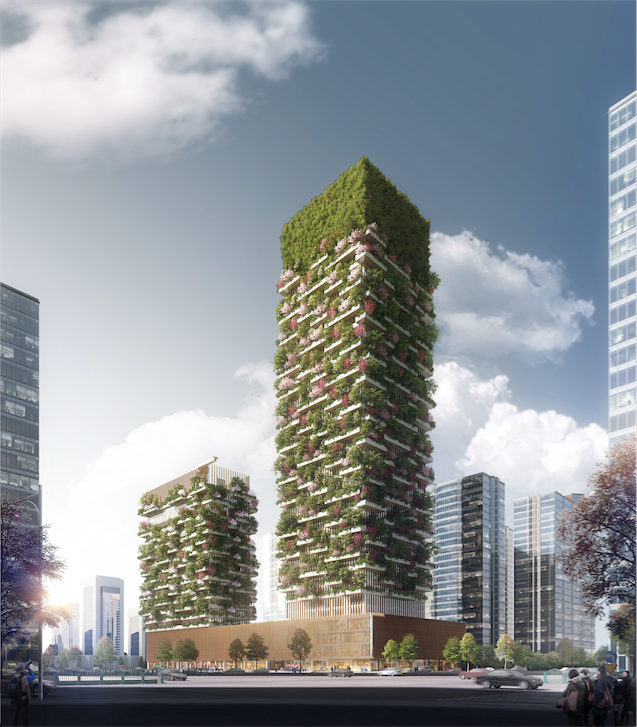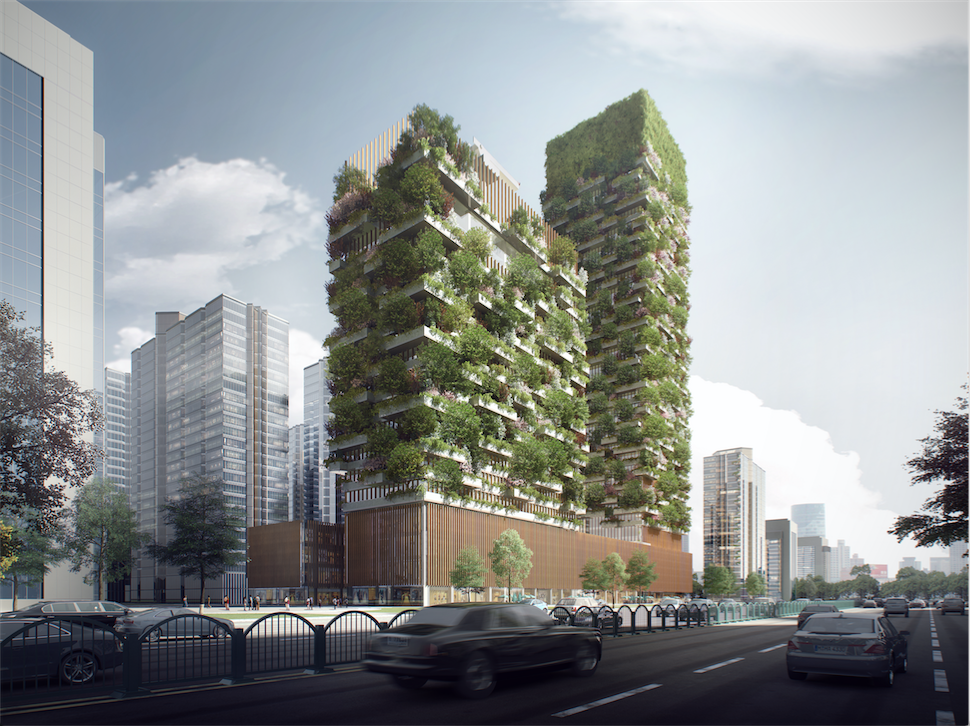 As hundreds of millions of people in China are affected by serious air pollution, here's hoping this helps.
Related
Before You Go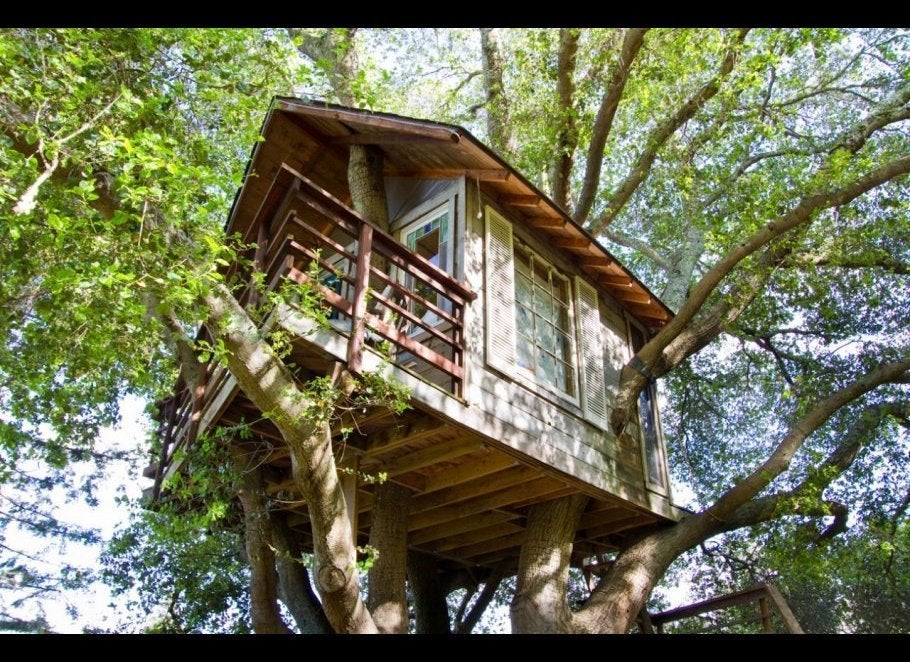 Treehouses You Can Live In