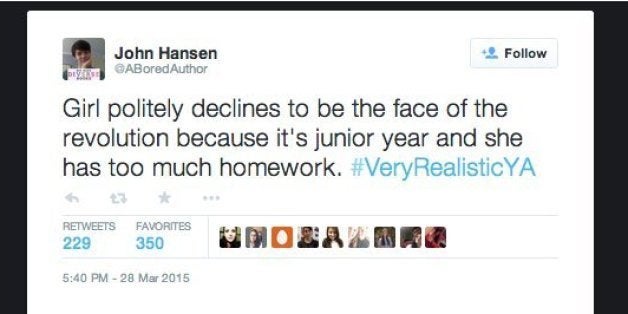 A teen in a dystopian world rebels against the tyrannical government. An average high schooler falls for the mysterious new girl at school. A group of friends takes the road trip of a lifetime. Sound familiar? That's because the successful world of YA fiction is full of these kinds of characters and stories. In reality, it's all a bit different.
John Hansen noticed this after comparing his typical day to that of a YA protagonist.
The 17-year-old YA writer went on to tweet a few alternative plot ideas for the YA universe. His characters might not defeat evil leaders or save the world, but they definitely have their own problems to face.
John invited other Twitter users to play along, and #VeryRealisticYA was born. In response, the rest of the Internet traded the usual YA plots we know and love for some more practical stories. From dealing with college debt to never having magic powers, this is what it's actually like being a young adult in the real world today.
Misfit girl with glasses takes them off and only like 2 people notice and ask if she got contacts or just forgot them. #VeryRealisticYA

— Klaus Future (@klausfuture) March 30, 2015
Before You Go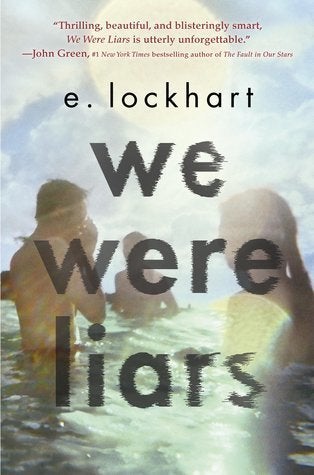 15 Young Adult Books That Never Age
Popular in the Community