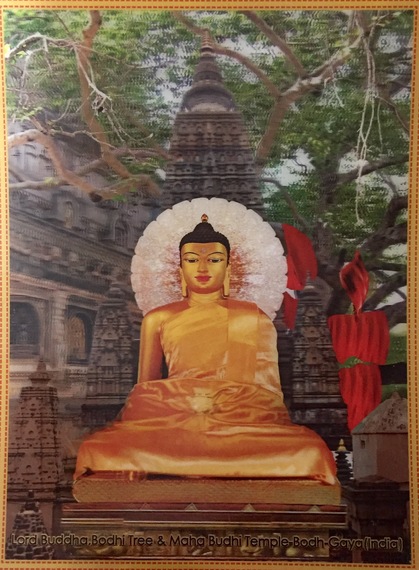 Twenty-six hundred years ago
On the Full Moon day of May (Kasone)
A child was born
Who changed the world
With all he had to say ...
Though born to royal family
One day whilst on a stroll
The sufferings
He witnessed then
Would truly take a toll ...
One aging man
One very ill
And one who just had died
A sudden realisation thus
Ascetic life applied ...
Renunciation of all things
In Search for something more
A Quest for Meaning
To this Life
Not knowing what's in store ...
Thus Contemplating far and wide
Through Meditation deep
Till under one
Such Bodhi Tree
Rewards he was to reap ...
Enlightened to reality
With Truths so raw so bare
Compassion made him
Travel forth
For all to learn and share
For many moons he taught these truths
Till Forty Five Years passed
With Mindfulness
We carry on
His message so to last ...
Amazing though how synchronous
Such milestones all in May (Kasone)
Though Different places
Different years
Precisely 'Full Moon Day' ...

'Vesak Day' commemorates
This true Phenomena
The
'Birth'
'Enlightenment' and
'Passing' of our
Lord Buddha ...
_____________________________
Soe Moe Lwin
11:44 pm
21/05/2016
✨ Kasone is a month in the Burmese Calender which falls around May ✨