NASA's Dawn spacecraft, currently orbiting the massive asteroid Vesta, has sent back stunning images revealing that Vesta is home to a mountain larger than any on earth and among the largest in our solar system, according to Space.com.
The latest findings from the Dawn mission were announced at the EPSC-DPS Joint Meeting 2011, a planetary sciences conference, on Monday in France.
"We are learning many amazing things about Vesta, which we call the smallest terrestrial planet," Chris Russell, the Dawn Principal Investigator, said in a statement. "Like Earth, Mars, Venus and Mercury, Vesta has ancient basaltic lava flows on the surface and a large iron core. It has tectonic features, troughs, ridges, cliffs, hills and a giant mountain. The south polar mountain is larger than the big island of Hawaii, the largest mountain on Earth, as measured from the ocean floor."
The images sent back also show the variation in the terrain between the planet's southern and northern hemispheres. The crater-filled northern hemisphere contrasts with the smoother terrain in the southern hemisphere, both of which can be seen in the image below. Researchers speculate that "an enormous impact altered the earlier cratering record in the south," according to the statement.
The craft is powered by ion engines instead of rocket fuel, making the trip more fuel-efficient and allowing it to cruise between the asteroids and lower itself to about 120 miles above the surface to study them in depth.
LOOK: This image, taken from the Dawn spacecraft while 3,200 miles above Vesta on July 24, 2011, shows the difference between the smoother southern hemisphere (lower right) and the crater-filled northern hemisphere (upper left).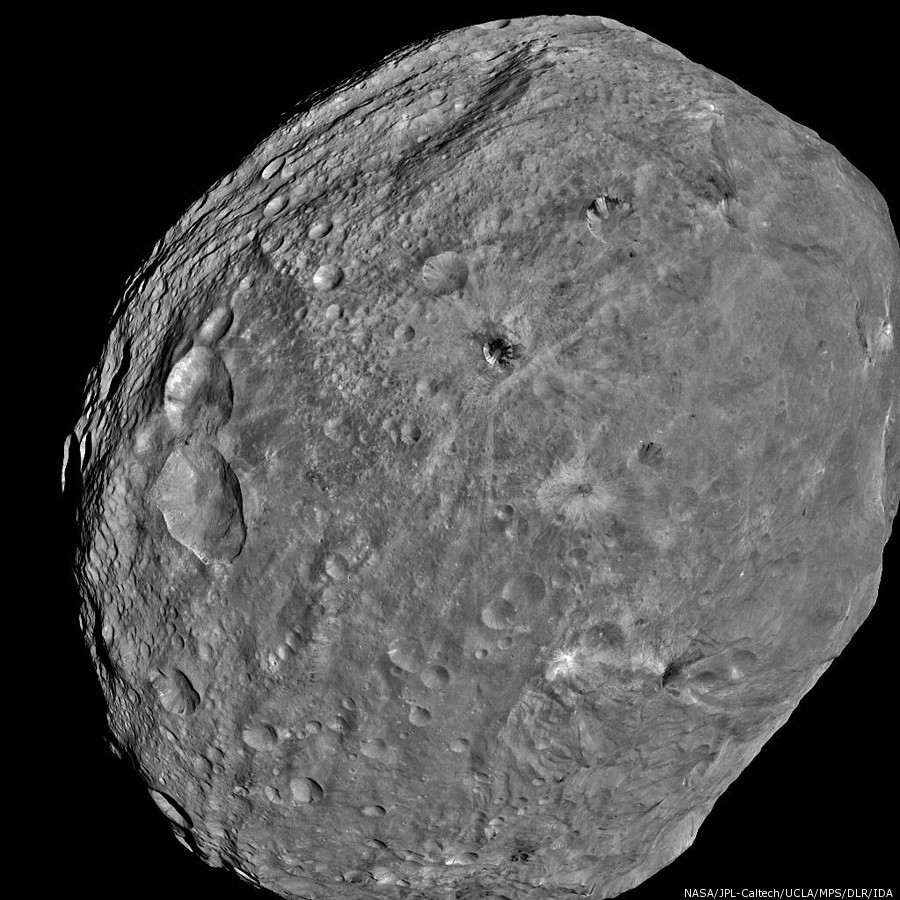 Related
Popular in the Community