Vestas Wind Systems continued to see a bunch of negatives in its financial condition this quarter.
In all, the struggling Danish company with four manufacturing plants in Colorado -- three of which are in Weld County -- saw a 34 percent decrease in production, a 26 percent decrease in deliveries, a 1 percent reduction in revenue, and a 24 percent decrease in employees since the first of the year, while it continued to come out of a two-year, debilitating slowdown.
Overall, the global company's net loss in the first quarter of the year was 151 million euros -- which converts to $198 million in U.S currency. Last year at this time, the loss was 162 million euros, which extended to a loss of 963 million euros by the end of 2012, according to the company's financial statements released Wednesday.
That decline was driven by a continued slumping global wind market, which resulted in a 49 percent fewer orders in the first quarter of this year compared to the same time last year -- and mostly driven by the slowdown in the United States, the company reported.
So far this year, the company has trimmed its workforce by 582 -- 95 percent of which were salaried -- employees worldwide, with another 1,196 to go until the end of the year, according to the company's financial reports. The goal remains to have no more than 16,000 employees by the end of this year.
The company expects to reduce its cost by 400 million euros -- or $526.7 million -- this year through employee layoffs and attrition.
For more on this story, check back at www.greeleytribune.com. ___
(c)2013 the Greeley Tribune (Greeley, Colo.)
Distributed by MCT Information Services
Related
Before You Go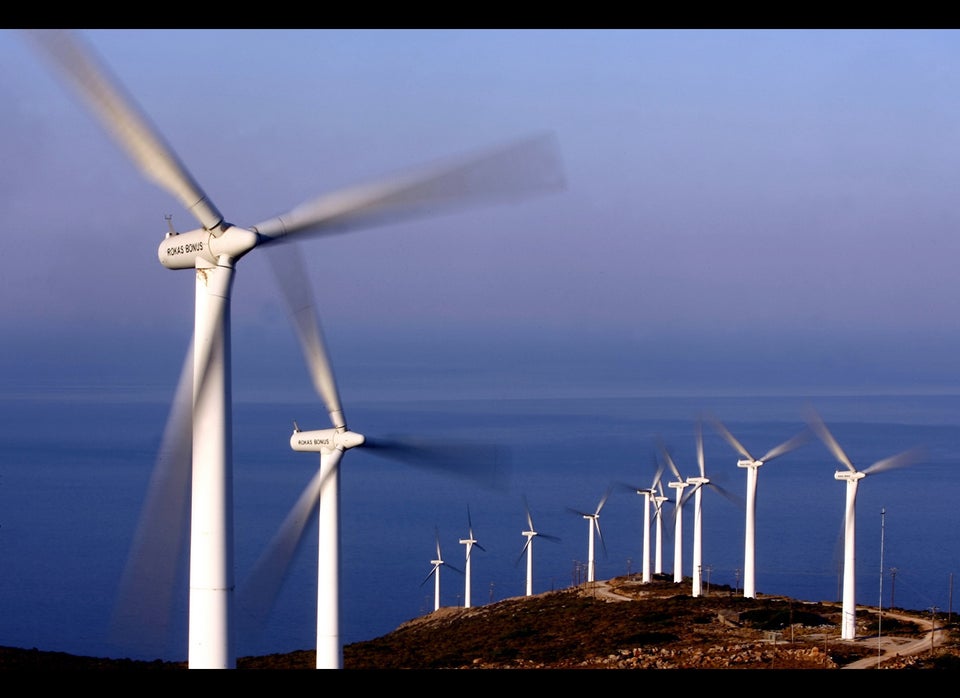 Wind Turbines Around The World
Popular in the Community