When Crystal Lyons' toddler son John was diagnosed with autism in July 2014, the South Carolina mom looked into buying him a weighted vest -- a therapy tool that can have a calming effect on children with autism, ADHD, sensory processing disorder, and other special needs.
Lyons was disappointed to find that the weighted vests she came across were out of her price range, and insurance wouldn't cover the cost, she told The Huffington Post. With the help of her drill sergeant husband, the mom came up with a solution. "I told my husband, 'You know what? I bet I could use all those uniforms you have, and a sewing machine just costs 100 dollars,'" she said in an interview with USA Today.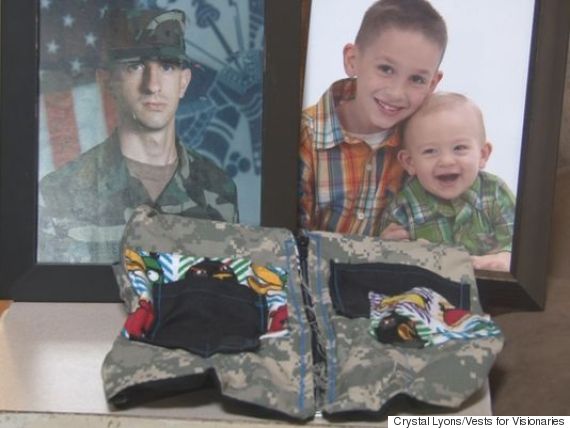 After teaching herself to sew, Lyons created a weighted vest for John. "[It] helps him cope through situations where he is feeling overly anxious or unsure," she told The Huffington Post. "The vest helps him calm down so he can focus on his therapy or what he is learning in school."
Though research about the effectiveness of weighted vests varies, many occupational therapists and parents find them to be helpful for kids with special needs. Roseann Schaaf, a professor and chair of the department of occupational therapy at Thomas Jefferson University told Today, "The jury is still out. Most of the studies are small samples and need to be replicated." She added, "Just because it works for this child doesn't mean it's going to work for your child … every kid with autism is very different."
Seeing the positive impact the weighted vest had on her son, Lyons was inspired to make more vests for more children. Thus "Vests for Visionaries" was born.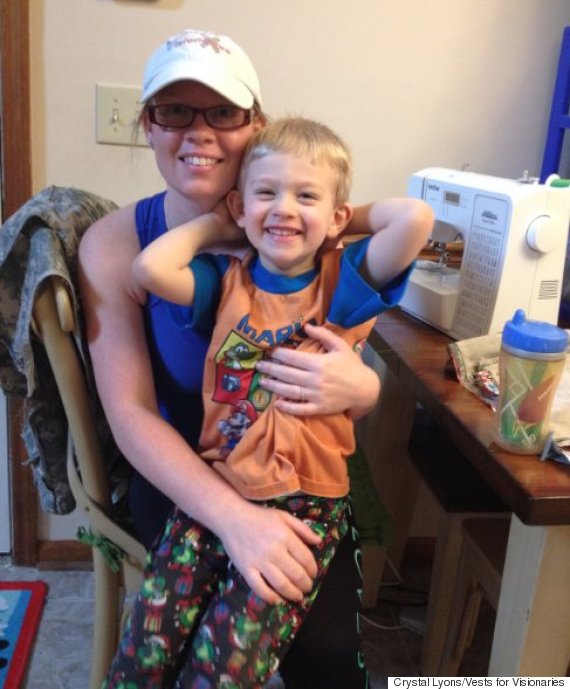 To create the vests, Lyons disassembles donated military uniforms. Then, she reassembles them as weighted vests incorporating the child's interests and favorite colors into the design by adding patches and new fabrics in the lining. The mom does not weight the vests because every child requires a different amount of weight. "I recommend parents or therapists do the actual weighting of the vest," she said, noting that she uses rolls of pennies to weigh down her son's vest.
So far, Lyons has been able to donate vests to over 130 kids in the U.S. and Australia. "Sometimes the vests are referred to as 'portable hugs' due to the deep pressure having the same effect as a longer lasting hug and giving the same type of comfort," she told The Huffington Post. "I think in general the vests provided by Vests for Visionaries also give a more 'cool' option for school aged children who may already feel self-conscious about their anxiety, autism, or sensory issues."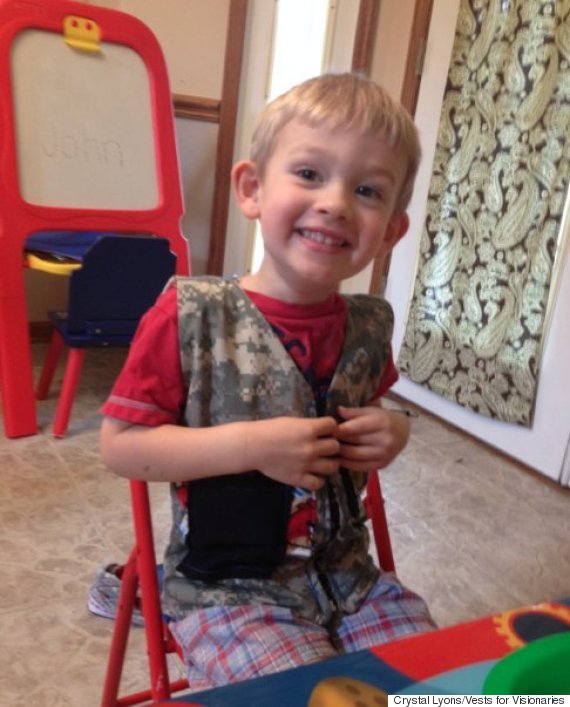 For the first 18 months of John's life, he developed normally. "He would interact with you, look you in the eye, sleep through the night," she recalled. "He was speaking in small sentences, imitating, pointing, bringing toys and objects to us." But then he started speaking less and less, and when his father went away for drill sergeant training, the 22-month-old stopped talking altogether. At the age of 2, John was officially diagnosed with autism, which his mom says was "devastating."
"There were a lot of questions and worries like, 'Will he ever talk again?' 'What are we going to do if we have to move and we have to start therapies over again?' 'How are we as a family going to work together to help him through this?'" But, after taking two weeks to let the diagnosis sink in, Lyons pushed ahead and hasn't stopped working to help John and other kids with special needs.
When she started Vests for Visionaries, the mom's goal was to "help children and families be able to have access to a therapy tool they may not be able to afford and to give hope to those families in a situation where they may already be feeling helpless," she said. "I just want people to know not to give up after diagnosis and to know there is help and there are people willing to help if you just let them know."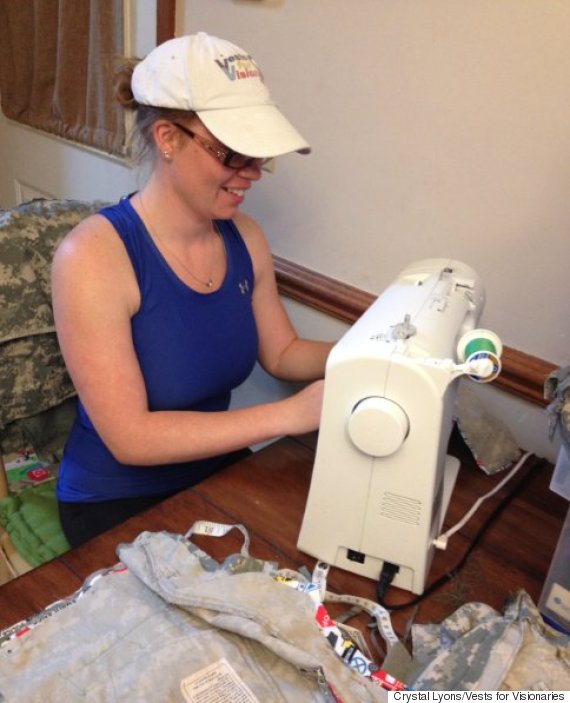 Like Us On Facebook |

Follow Us On Twitter |

Contact HuffPost Parents
Related
Before You Go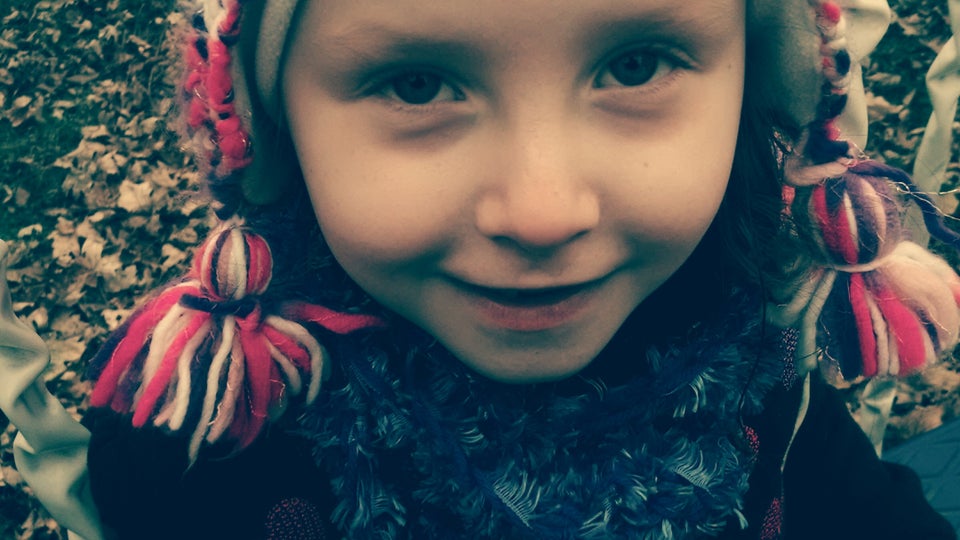 What Autism Means