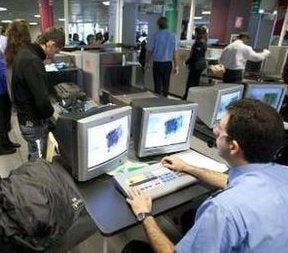 As the U.S. ramps up efforts to root out homegrown terrorism, hundreds of people who have fallen under suspicion are in a state of limbo: Many say they have been singled out unfairly for scrutiny but have been neither charged nor cleared.
Some of them, mostly Muslims, have spent weeks in jail; others find it impossible to travel freely. Some say they have had their reputations destroyed by the news coverage. Many were questioned or tracked, and say they felt violated and fearful.
One such man is Abe Mashal, a 30-year-old dog trainer and former Marine from St. Charles, Ill., who was not allowed on a Chicago-to-Spokane flight in April because he had sent what he described as innocent e-mails to a Muslim cleric agents were watching. He said he refused to feed authorities information about fellow Muslims, and in June he joined 16 other people in a lawsuit challenging the way the FBI and Transportation Security Administration manage the terrorism watch list and no-fly list.
The Justice Department and Homeland Security would not comment on any evidence they may have against Mashal, but in their response to the lawsuit, government lawyers argued that keeping terrorists in the dark about investigators' techniques outweighs citizens' right to know why they have been put on blacklists. In October, Homeland Security sent Mashal a letter saying it had reviewed his file and "it has been determined that no changes or corrections are warranted at this time."
According to a report in the Chicago Tribune, Mashal emailed the cleric asking for advice on raising a child in a mixed-faith home. He is a veteran of the U.S. Marine Corps, and said he felt blackmailed by the no-fly restriction and the efforts by federal agents to have him inform on other Muslim targets.
The House held hearings this month examining whether American Muslims are becoming "radicalized" to attack the United States. The government has warned that homegrown terrorism plots are on the rise and has redoubled efforts to root them out. Federal investigators note that "lone wolf" attacks such as in the 2009 Fort Hood shooting and the Times Square bombing attempt in May have put a new emphasis on finding radicals before they act.
"Beyond the sheer number of disruptions and arrests that have come to light, homegrown extremists are increasingly more savvy, harder to detect and able to connect with other extremists overseas," the Justice Department said in a statement to the AP.
But human rights groups say some of the government's favorite investigative tools are prone to abuse: warrantless surveillance, aggressive searches at the border, secretive watch lists, and laws that allow investigators to detain people as "material witnesses" – people they want to testify at a trial or before a grand jury. In other cases, investigators find immigration violations that allow them to hold suspects for months or years.
Authorities should have to explain to suspects why they are on the watch list and notify them if they have been cleared of wrongdoing, said Nusrat Choudhury, a lawyer for the American Civil Liberties Union who is representing people challenging the no-fly list.
"Instead, people are kind of left in the dark," Choudhury said.
Popular in the Community