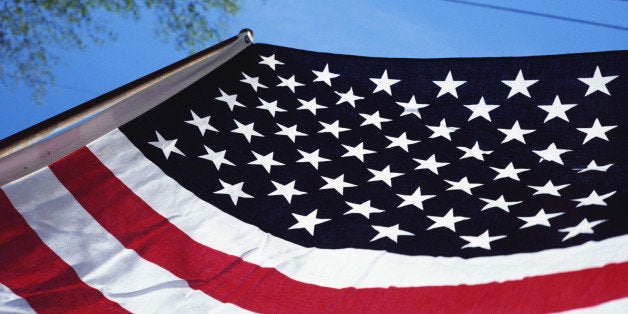 Transitioning from a military to a civilian career can be among the toughest challenges faced by active-duty service members. This may seem counterintuitive: these men and women are trained to handle extreme circumstances, and many have lived through combat. But their leaving active duty doesn't just change the work they do, it changes the very fabric of their lives.
Millions of veterans make this move successfully, either finding work at established firms and earning a steady paycheck, or launching new businesses that thrive. Some fall on hard times, and float in and out of the workforce. Far too many slip into homelessness.
As a veteran, helping fellow veterans find their way home after military service is personal. Knowing there are homeless veterans on the streets of our country -- or veterans at grave risk -- is troubling because it means that, as a nation, we have broken our vow of leaving no woman or man in uniform behind.
For me, this stirs heartfelt memories of the Ranger Creed: that never shall I fail my comrades. That's the reason I'm working to grow veteran employment through entrepreneurship: I see this as the next frontier in creating opportunities for veterans and accelerating our progress in ending veteran homelessness. It's a way to overcome systemic adversity faced by veterans by building a vibrant and welcoming entrepreneurial ecosystem nationwide. The vision is to create a community where veterans can go to find renewed purpose -- whether they are starting anew, have been homeless for years or are one tough break from losing their way after they exit the military.
Zillow Group's RJ Jones addresses veteran entrepreneurs at a recent Techstars Patriot Boot Camp. (Photo courtesy of the vice mayor of Phoenix)
The good news is that opportunities for veterans are increasing, and more is being done to make sure they have both affordable housing and meaningful careers.
Although too many men and women who served in the military remain without a place to call home, the nation is making progress to fulfill our promise to them. Since President Obama in 2010 issued the plan to end veteran homelessness, more than 360,000 veterans and their family members have been permanently housed or prevented from falling into homelessness.
In part due to assistance from the departments of Veterans Affairs (VA) and Housing and Urban Development (HUD)—and many others—the last national count showed that veteran homelessness is down 36 percent since 2010.
What's even more exciting is that more than 20 cities and two states have declared a systemic end to homelessness among veterans. With 871 state, city and county leaders on record as accepting first lady Michelle Obama's challenge to end veteran homelessness where they live, more localities are soon to follow.
As a country, we've made it this far through focused resources, community leadership and private-sector partners who've joined forces to make sure veterans have what they need to succeed. We can now see a day when no veteran is sleeping on the street, living in a car or couch-surfing for lack of a permanent home.
We can do more to make this day arrive sooner.
As more long-term homeless veterans are housed, well-paying employment is critical to sustaining housing permanency. Not only can veterans attain jobs, they can also produce them: Veteran-owned small businesses employ an estimated 440,000 people across the country and generate sales and receipts in excess of $1.2 trillion per year.
And for service members transitioning to civilian life—particularly younger women and men—entrepreneurship can be a path to leverage their military experience and reduce homelessness. A 2012 study of more than 300,000 veterans by VA's Office of Inspector General found that, of the veterans who became homeless, roughly half experienced their first episode within three years of discharge; the vast majority were under age 35 at discharge. Veteran-founded startups may be a way for these young veterans to earn a living and rekindle the culture of performance, loyalty, team-first thinking and esprit de corps in life after the military.
The National Veteran-Owned Business Association estimates there are 3 million veteran-owned small businesses in the United States. According to the U.S. Small Business Administration (SBA), veterans are 45 percent more likely to be self-employed than non-veterans. And as I see every day, veterans have the courage, grit, optimism and resilience to make these businesses work for themselves and their families.
Incubating 'Vetrepreneurship'
Many have made it their mission to incubate more of these start-ups across the country, and use their "vetrepreneurship" success to employ other veterans.
Phoenix is seeding veteran entrepreneurship to build talent for high-growth industries such as cybersecurity, health care and manufacturing. Pledging to make his city a hub for veteran-led businesses, Mayor Greg Stanton invited me to join him in addressing a recent Techstars Patriot Boot Camp, where I helped veterans and military spouses get tools and mentoring to launch tech start-ups.
Zillow Group's RJ Jones (right) and Techstars Patriot Boot Camp's Sean Maday (middle) meet Phoenix Mayor Greg Stanton. (Photo courtesy of the vice mayor of Phoenix)
Across the nation, veteran-owned businesses like Salute Incorporated are addressing veteran unemployment by preparing veterans—including those once homeless—for high-demand data-center jobs that typically start at $50,000 per year. Business allies such as Dog Tag Bakery provide veterans with on-the-job skills transferable to an enterprise of their own. Veterans Moving Help owner Gregory Sledge is among the many veterans who have made the move from homelessness to business owner and is now helping other job-ready veterans exit homelessness.

"Salute is helping me live the life I want to live," says Henry L. Jackson Jr. (pictured above), a once-homeless Veteran now working full time as a data-center custodian. (Photo courtesy Salute)
With a myriad of free resources, here are a few easy ways for veteran entrepreneurs to get started:
Now is the time for us to unify our communities, local governments, businesses and capital resources to create a vibrant entrepreneurial network for veterans. Giving veterans a chance at a great civilian career is both the reason for and the outcome of veteran entrepreneurship. Let's make this the new frontier in the fight to end veteran homelessness.
Popular in the Community