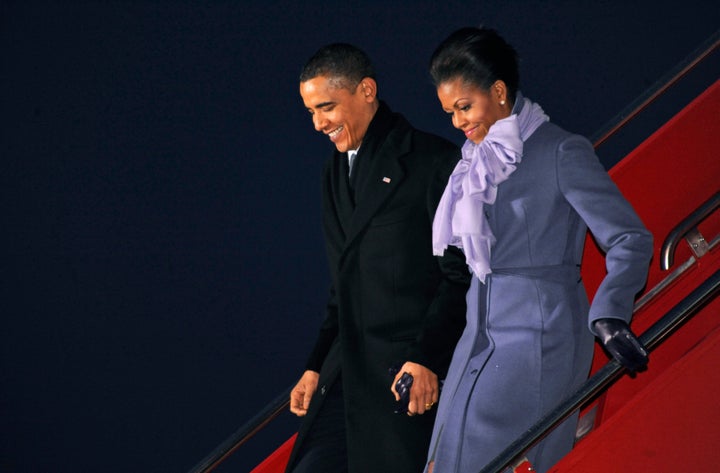 For their determination to put an end to veterans living on the streets, President Barack Obama and First Lady Michelle Obama will receive the highest honor given to homeless advocates.
The Obamas were chosen to get this year's Jerald Washington Memorial Founders' Award, according to the National Coalition for Homeless Veterans (NCHV), and Barack Obama is the first person -- in history -- to receive the award more than once.
Barack Obama is tackling the issue with his "Opening Doors: Federal Strategic Plan to Prevent and End Homelessness," an initiative that aims to end chronic and veteran homelessness by 2015. He's working to meet this goal by mainstreaming housing, health, education and human service programs.
On any given night last January, 67,495 homeless veterans were sleeping on the streets, a 56 percent decline since the president took office, according to the Annual Homelessness Assessment Report to Congress.
"Under the leadership of President Obama, we are witnessing unprecedented national unity in the campaign to end and prevent veteran homelessness," Patrick Ryan, Chairman of the NCHV Board of Directors, said in a press release. "The progress we have seen from the federal agencies, the Congress, the community partners NCHV represents, and the American people in just the last three years give rise to the expectation that this campaign will succeed."
"Our goal was as ambitious as it was simple. We wanted to get every single American to ask themselves one simple question," Michelle Obama said in an exclusive video for HuffPost Impact. "What can I do to give back to these families that have given us so much?"
To date, Joining Forces has helped employ 50,000 military spouses and veterans, encouraged schools to improve the experience of military children and connected veterans with community health centers in areas where the VA doesn't have a prominent presence.
"In most cases, access to affordable housing, employment at a livable wage, and health services greatly reduce a family's risk of becoming homeless," NCHV President and CEO John Driscoll said in the release. "Joining Forces is helping communities learn how to anticipate the need for and provide these critical supports."
Calling all HuffPost superfans!
Sign up for membership to become a founding member and help shape HuffPost's next chapter
BEFORE YOU GO