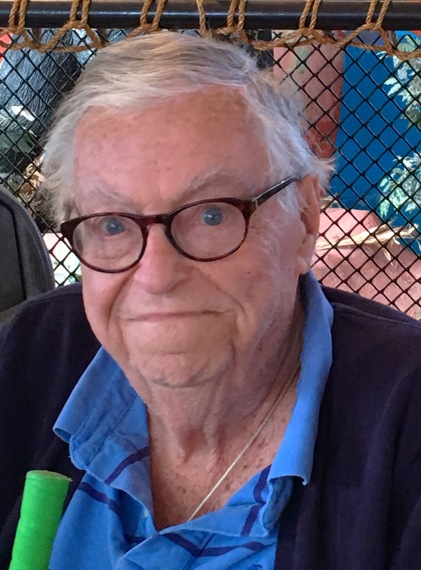 James M. Perry was a WWII Marine veteran who began his career at Leatherneck Magazine (Marine Corps), and then worked for thirty-five years covering politics for the National Observer and The Wall Street Journal. Mr. Perry was influential in furthering the careers of other journalists who crossed his path, and was among those who helped shape the political-writing beat of a generation. As part of his work, Mr. Perry often traveled the world with Presidents to cover their journeys abroad. He was with President John F. Kennedy's entourage when the President was assassinated in Dallas, TX.
He is the author of a number of books, including, Arrogant Armies: Great Military Disasters and the Generals Behind Them (2008), A Bohemian Brigade: The Civil War Correspondents Mostly Rough, Sometimes Ready (2000), The New Politics: The Expanding Technology of Political Manipulation, (1968), and Barry Goldwater: A New Look at a Presidential Candidate, National Observer, (1964).

In 1997 Mr. Perry was awarded the prestigious National Press Club's Fourth Estate Award for a distinguished career in journalism. Other recipients of this award include, Walter Cronkite (1973), Bob Schieffer (2010), Jim Lehrer (2011), Gwen Ifill (2015), and Wolf Blitzer (2016).
James M. Perry was born on August 21, 1927, in Elmira, NY. He preceded Margaret Pancoast, whom he married on September 18, 1954 and had two daughters, Margaret and Katherine. After retiring from a successful career in journalism, Mr. Perry spent his life between Chevy Chase, MD and Glenora, NY, and continued to be active as a commentator and blogger. He died on November 23, 2016 in Chevy Chase, Maryland. A private memorial service will be held at Lakemont Congregational Church in Lakemont, NY. A public memorial will be held at the National Press Club in February 2017. Memorials in the name of James M. Perry may be made to Elmira College, Center for Mark Twain Studies (www.elmira.edu) or Marine Corps Heritage Foundation (www.marineheritage.org).
Popular in the Community