Called "the catalyst for a movement that will define a generation", by Danny Farrar (SoldierFit/Platoon 22), PROJECT 22 is a crowd-funded, community-driven feature documentary, co-directed by two combat-wounded Veterans. Daniel J. Egbert and Doc King's documentary follows the very personal story of a Marine Infantryman and a Combat Medic on a search for hope that expands into an awareness campaign spanning 6,500 miles on motorcycles. Comprised of real conversations with warriors, providers and researchers, PROJECT 22 needs no combat footage to comprehensively explore the transition home, and leaves audiences hopeful and motivated to take action. The film released theatrically by request in April 2015 and has since screened over 100 times around the United States, sparking dialogue around underlying issues and inspiring Post Traumatic Growth and healing.
Project 22 includes interviews with veterans who have found help and support for problems they faced after coming home through various therapies and programs. Some which they found effective in easing their pain are shown in the film and include: Hyperbaric Oxygen Therapy, Equine therapy, Military Therapy Dogs, Meditation, Veteran Sailing Groups, Transcranial Magnetic Stimulation, and more.
VIEW FULL FILM ON PBS HERE: http://www.pbs.org/video/2365668749/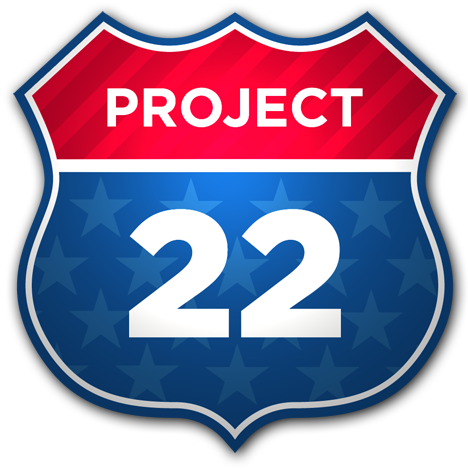 Calling all HuffPost superfans!
Sign up for membership to become a founding member and help shape HuffPost's next chapter