A World War II veteran who planned on spending Christmas alone this year was treated to a heartwarming surprise when two police officers showed up with a tree and presents.
Herman Perry, 94, who was left stunned by the endearing gesture, now says that he's sure to have a Christmas he'll never forget.
The Venice, California, resident found himself surrounded by new, caring friends following what started as a welfare check when repeat attempts to reach him by his neighbor, Amy, failed, ABC News reported.
"Amy was aware he was recently released from a VA hospital due to an injury from a fall, so she was concerned when she hadn't heard from him as usual," Los Angeles Police Officer Natali Nunez told ABC. "She tried calling, knocking on the apartment and getting touch with his niece over in Massachusetts, but no one had heard from him, so she was really concerned."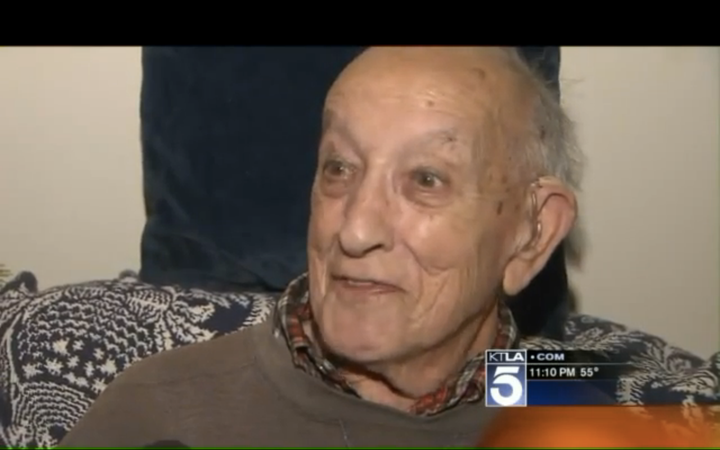 When Nunez and Officer Able Torres knocked on his door on Friday they were prepared for the worst. But opening the door to find Perry watching TV, oblivious to anyone being concerned about him, caught them entirely off guard.
As it turned out, Perry hadn't been wearing his hearing aid.
After making sure he was safe, the officers couldn't help wanting to do more for him. Once they completed their shift that night they stopped by a nearby Christmas tree stand that was closing and called out to the owner, asking to buy a tree.
When the stand's owner heard about their good deed, he not only gladly gave them one for free but threw in two sets of lights, mistletoe and candy as well.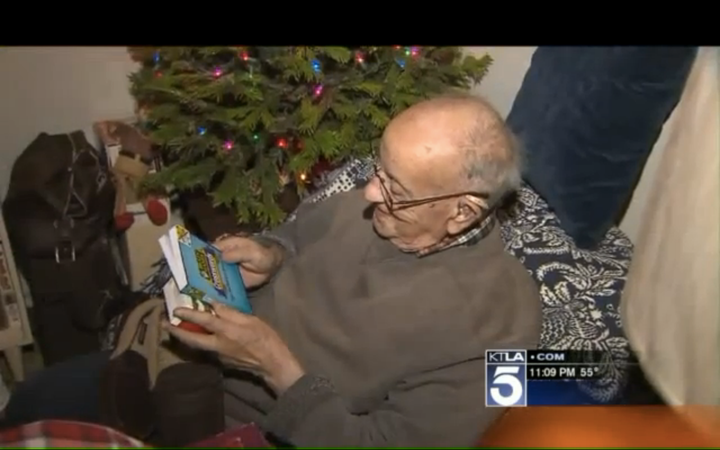 The officers then returned with the tree and set it up outside his door. Perry's neighbor, Amy, greeted the officers and promised to bring the tree to him in the morning.
A pre-decorated Christmas tree could have easily been enough of a surprise for Perry, but the officers didn't stop there.
On Monday, they returned to see him, this time carrying gifts that they and other officers had chipped in for him. They also helped clean his home.
"I can't believe all this going on. This never happens to me," Perry told KTLA while sitting in an easy chair beside his glowing tree. "I will never forget this."
Nunez said she is still working to help Perry since his home needs repairs and additional cleaning. Anyone willing to help out can reach her at: donate2avet@gmail.com
PHOTO GALLERY
16 Beautiful Photos That Capture The Christmas Spirit In Latin America
Calling all HuffPost superfans!
Sign up for membership to become a founding member and help shape HuffPost's next chapter