A new ad campaign by national veterans group VoteVets.org Action Fund takes aim at GOP Sens. Mitch McConnell (Ky.) and Richard Burr (N.C.). Their qualm: Both senators talk about the importance of supporting services for veterans while voting against increases that would pay for such services.
While McConnell merely suggested that a change in leadership at the VA "might be a good thing," he called former VA Secretary Eric Shinseki's tenure an embarrassment and stated that the department itself is "in a period of dysfunction."
Burr, who is the ranking member of the Senate Veterans Affairs Committee, went so far as to pen a highly criticized open letter calling for Shinseki's resignation while also chastising leadership of various national veterans organizations.
"Last week's hearing made it clear to me that the [veterans group's executive] staff has ignored the constant VA problems expressed by their members and is more interested in their own livelihoods and Washington connections than they are to the needs of their own members," Burr wrote.
However, the print ad campaign released this week calls into question the degree of support each senator has for veterans programs.
As noted in the ads, both senators voted to block over $20 billion for veterans care programs and in-state tuition, as well as hiring assistance, job training and tax credits that would encourage employers to hire veterans.
"With the Department of Veterans Affairs in a time of crisis, it is time for these politicians to stop playing politics and start providing the necessary funding to take care of our nation's veterans. Our nation's veterans are heroes, not political pawns. It is time for Senate Republican leaders to stop blocking vital legislation that will provide more than $20 billion in funding to care for our veterans," said Jon Soltz, an Iraq War veteran and the chairman of VoteVets.org.
The bill aims to address wait times by allowing veterans to seek health care outside the VA system, while also encouraging doctors and nurses to work for the VA through programs that would forgive their student loan debt.
Senate Majority Leader Harry Reid (D-Nev.) said Tuesday on Twitter that he would agree to vote on a House-passed VA bill in exchange for a vote on Sanders' Senate bill. He is waiting to hear back from House Republicans regarding his offer.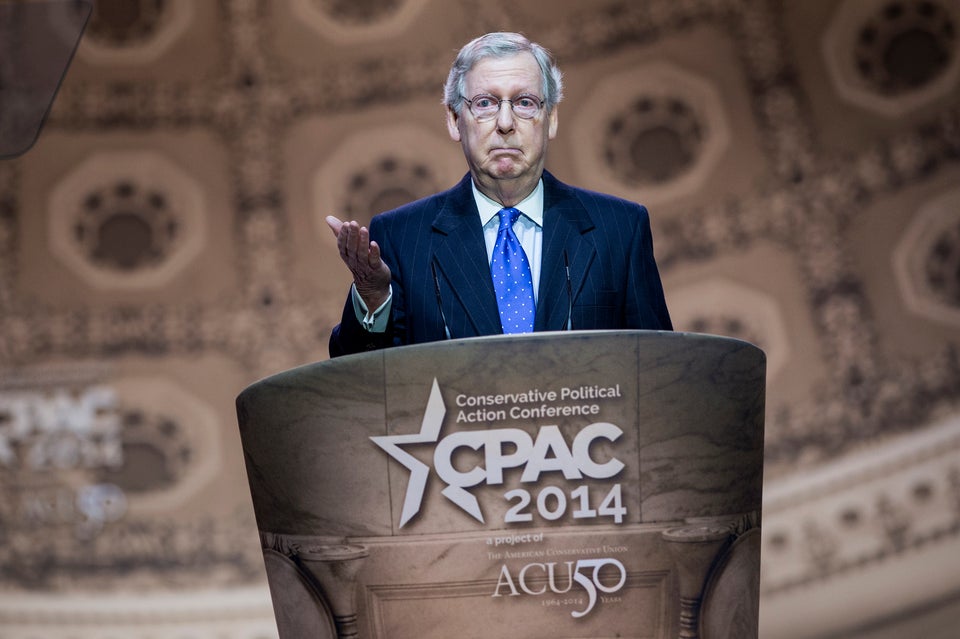 Mitch McConnell & Alison Lundergan Grimes