Emotional Freedom Techniques (EFT) has been approved as a "generally safe" therapy by the US Veterans Administration (VA). After reviewing the extensive evidence for the safety and efficacy of EFT, a group of experts in the VAs Integrative Health Coordinating Center published a statement approving EFT and several other complementary and integrative health (CIH) practices.
The approval means that VA therapists will be able to use EFT with their clients suffering from PTSD, depression, anxiety, pain and other conditions.
EFT has been studied in over 100 clinical trials. They show that the approach is effective for a variety of psychological and physical conditions. EFT combines elements of popular therapies, such as CBT, with acupressure—in the form of tapping with the fingertips on acupuncture points. For this reason it's often called "tapping."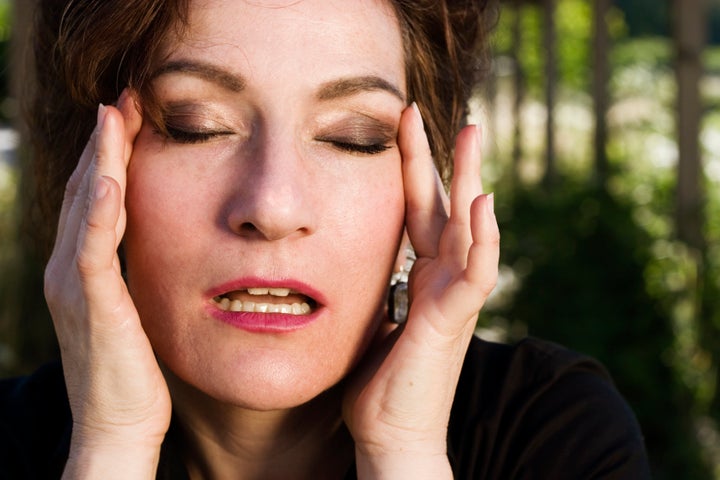 A meta-analysis of EFT for depression showed similar results, stating that: "The results show that Clinical EFT were highly effective in reducing depressive symptoms in a variety of populations and settings… The posttest effect size for EFT... was larger than that measured in meta-analyses of antidepressant drug trials and psychotherapy studies" (Nelms & Castel, 2016).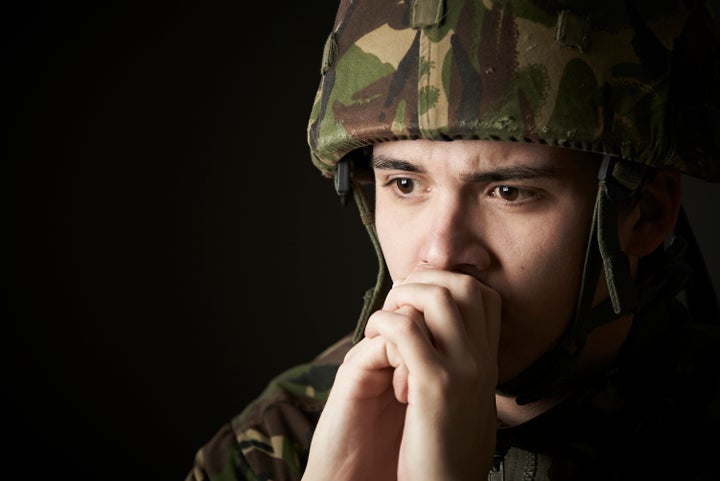 To fill the treatment gap, a group of volunteer therapists established the Veterans Stress Project, a non-profit online portal to connect veterans with practitioners. Based on the experience of these and other therapists, The Permanente Journal, published by Kaiser Permanente, issued treatment guidelines for using EFT with veterans with PTSD. It recommends 10 treatment sessions, though half that number is often enough to eliminate symptoms like flashbacks, nightmares and hypervigilance (Church, Stern, Boath, Stewart, Feinstein, & Clond, 2017).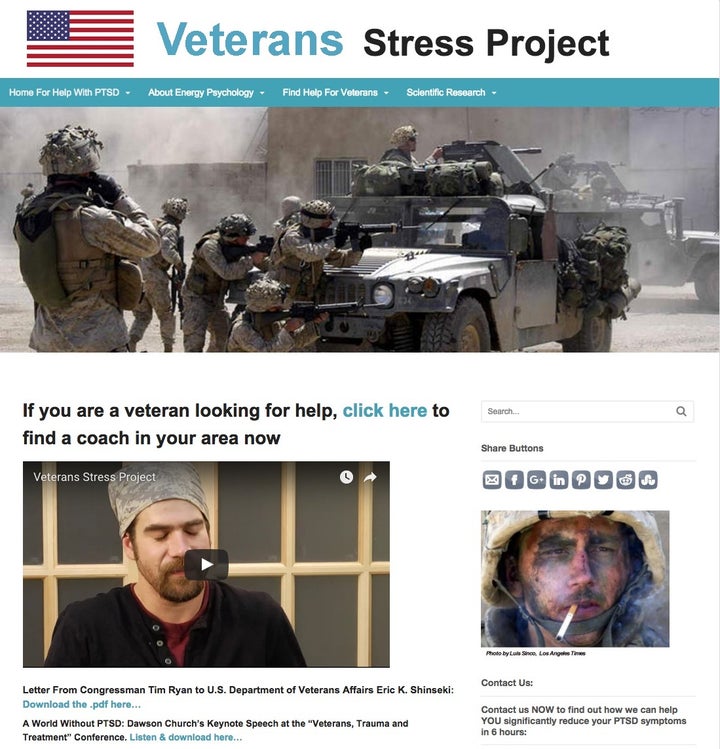 Captain George Peters had this to say after completing 6 sessions through the Stress Project program: "For 35 years I was hard to get along with. Divorced, fired, and feared by my children because I over-reacted to any provocation. Six hours of therapy gave me the tools to change."
VA employees can find the treatment guidelines at the Integrative Health Coordinating Center SharePoint portal. They state that based on study by "the expert scientific community (both internal and external to VHA) knowledgeable about the safety of CIH approaches," EFT and several other methods including Healing Touch, Acupressure, and Reiki, are "generally considered safe."
Church, D., Stern, S., Boath, E., Stewart, A., Feinstein, D., & Clond, M. (2017). Using Emotional Freedom Techniques (EFT) to treat PTSD in veterans: A review of the evidence, survey of practitioners, and proposed clinical guidelines. The Permanente Journal, 21(2), 16-23.
Nelms, J. & Castel, D. (2016). A systematic review and meta-analysis of randomized and non-randomized trials of Emotional Freedom Techniques (EFT) for the treatment of depression. Explore: The Journal of Science and Healing, 12(5), 416-426. doi: 10.1016/j.explore.2016.08.001
Sebastian, B., & Nelms, J. (2016). The effectiveness of Emotional Freedom Techniques in the treatment of posttraumatic stress disorder: A meta-analysis. Explore: The Journal of Science and Healing, 13(1), 16–25. doi:10.1016/j.explore.2016.10.001
Support HuffPost
The Stakes Have Never Been Higher
Related
Popular in the Community