NEW YORK -- An Army veteran says he was in danger of losing the apartment he found through Veterans Affairs simply because he uses medical marijuana -- but the apartment provider says it was all a big misunderstanding.
Jeff Crawford's troubles started four years ago when the economy took a nosedive, killing his small business in Los Angeles. "It whacked me really hard where we weren't able to make any money, and being homeless," he said.
Through the office of Rep. Henry Waxman (D-Calif.), he found out he was eligible for Veterans Affairs housing. The VA placed him in contract housing in Burbank with the Volunteers of America-Los Angeles. Crawford was finally starting to get back on his feet. Then, three weeks ago, he got some bad news: He would have to take a drug test.
Medical marijuana is legal in California, but it isn't under federal law. That disconnect has caused constant problems for veterans trying to access their federal health care. In 2010, in response to long-running advocacy efforts, the VA announced that it would ease up on its strict marijuana policies. No longer, the agency said, would it deny veterans medical care simply because they were using cannabis under the direction of a doctor.
That leniency apparently does not extend to VA housing. Crawford said he was forced to submit to a drug test in order to stay in his new apartment.
He's not the kind of guy who can pass such a test with flying colors: Back in the 1990s, Crawford helped found the Portland Hemp Festival. He's been smoking marijuana, he says, for 30 years, first for pleasure and since 1996 to help with his arthritis, ulcers and migraines.
"I even told them it's between the doctor and I," Crawford recalled. But he said he was pressured into taking the drug test anyway. He said his case manager with Volunteers of America told him another "dirty" test could result in him being pulled out of his apartment and forced into inpatient treatment for drug use.
"I got up and left feeling totally humiliated, scared for my family and myself, violated and angry at the whole situation," Crawford said. "I trusted these people and felt betrayed."
After inquiries from Reason Magazine and The Huffington Post, however, Volunteers of America-Los Angeles said Crawford was never in any danger of losing his housing. He was told in a Thursday meeting that he would not be evicted.
Orlando Ward, the executive director of external affairs for Volunteers of America-Los Angeles, told HuffPost the group must test for marijuana use under the terms of its arrangement with the VA. He acknowledged that Crawford could have been referred to an outpatient treatment program for his marijuana use. (Crawford said he would have refused treatment for marijuana use, since cannabis was prescribed to him by a doctor.)
"If you're not doing those things, you can be sanctioned or things might change, up to and including being ineligible for the program which essentially includes your housing," Ward said, noting the VA was ultimately in charge of making that decision. "That's not our call. And if we were informing him of what the rules were, that's simply providing information."
The VA declined to comment on Crawford's case, citing privacy issues. The agency wouldn't discuss whether it has a general policy of kicking recently homeless veterans out of housing for medical marijuana use. A spokeswoman for the VA Greater Los Angeles Healthcare System told HuffPost on Friday that she might have a comment available in "a few days."
Ward said Crawford won't wind up on the street. "We have a situation where the communication probably could have been clearer on our part," he added.
Before You Go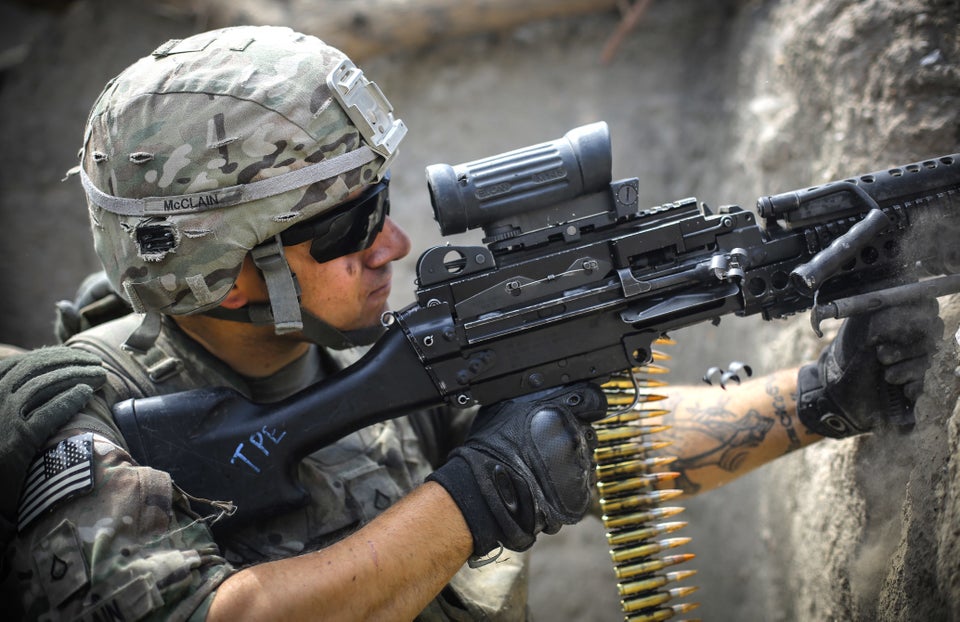 What Sequestration Would Cut
Popular in the Community