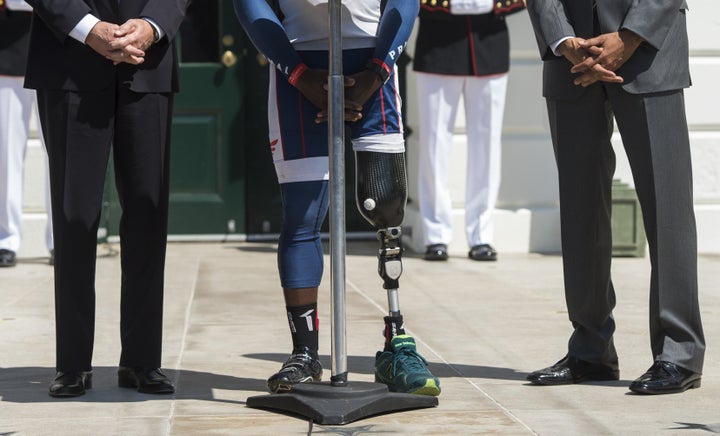 WASHINGTON -- It was October 2013 when the Obama administration triumphantly flipped the switch on Healthcare.gov, the landing page for the White House's landmark domestic policy achievement.
As administration officials absorbed the extent of the catastrophe, they realized they had to go outside the usual government channels to get the site up and running. That's when they brought in Paul Smith, a politically minded coder with a handful of successful startups behind him.
Smith immediately asked to see the results of the monitoring tools identifying where the system was clogged. He was met with blank stares from the bureaucrats in the room. So he downloaded a cheap tool from the Internet and -- breaking probably every government tech regulation in the book -- plugged it into the system to see what he was working with. The entire screen lit up bright red with errors, matching the color of the faces of millions of people trying to log on to buy affordable health care insurance, as well as the faces of health policy wonks wondering if Obamacare itself had just crashed and burned.
Smith and his team of outside coders ultimately turned Healthcare.gov around, in a rescue that has become a case study in rapid tech recovery. The group was thrown together so quickly that they were known only as the Ad Hoc team.
Today, Ad Hoc LLC -- they went ahead and made it their company name -- has a new job that, in some ways, makes the Affordable Care Act turnaround look easy. They're taking on the Department of Veterans Affairs.
Smith's team won a contract this month to develop Vets.gov, a new website that consolidates the department's services in one online location. The goal is to let veterans access all of their VA benefits online in one place and with a single login.
What's stunning is that a website like this didn't exist before. The agency has its standard VA.gov, but that's more of an organizational site than a services-oriented hub for veterans. Until now, the nation's roughly 20 million veterans have been accessing their VA benefits online through -- wait for it -- at least 1,000 different websites, according to VA officials.
Smith said he's been told it's closer to 1,400.
"When I first heard the number, I had this, like, 'that can't be right' moment," Smith told The Huffington Post. "It's extraordinary."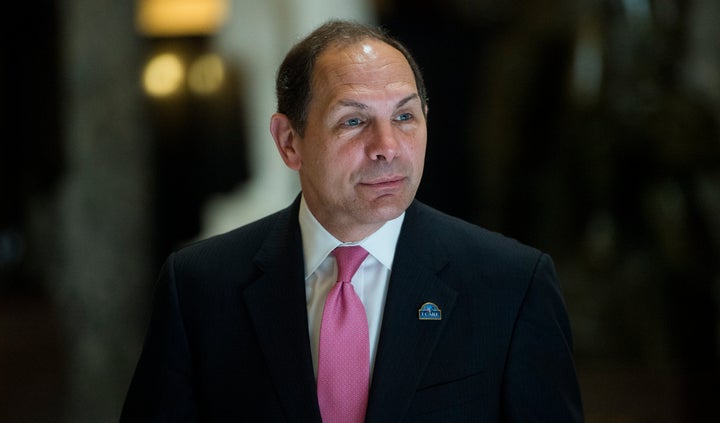 Asked to compare Obamacare's once-tortured website with the VA's lack of centralized online services, Smith said the two projects couldn't be more different. His team is building Vets.gov from scratch, whereas the administration had already created Healthcare.gov. The Ad Hoc team's role back in 2013 was less about writing code and more about organizing a site that wasn't ready for large amounts of traffic. If only the administration had been working with software engineers from the private sector from the beginning, Smith recalled thinking, Healthcare.gov would have turned out so much better.
That's the realization that prompted him to launch Ad Hoc LLC with his colleague Greg Gershman two years ago. They learned from the Healthcare.gov debacle that there's "an enormous gap" between consumer technology being used by private sector startups and what is being used by the government.
"We recognized companies are still going to be contracting with the government, and they need to be able to bring in people who have that modern software tech development experience," Smith said. "With Vets.gov, we have the opportunity to build something new ... and be 10 times more impactful than the traditional procurement practice in government."
So how do you even begin to condense 1,000 websites into one? Smith said their strategy is to build the central site in "an entirely new way" for a government agency, by tackling small chunks at a time and having veterans themselves test out each stage. Once the team gets feedback from those vets, they'll plug that information back into the overall project and then move on to the next chunk. And then again. And again. And again.
The biggest challenge will be staying focused on what veterans say works best for them, Smith said, versus what government officials or programmers think is best.
"That's why we're here, to really build something for them," he said. "Through their eyes, for their needs."
The new contract, which employs a handful of companies led by Ad Hoc, gives Smith's team a year to build out the basic site and make it more comprehensive. If all goes as planned, VA will renew Ad Hoc's contract for another two years to keep expanding the site.
Smith said he feels personally invested in this project's success.
"I want the site to be a delightful experience for veterans. I want them to start to have trust in their system and feel like their requests are responded to quickly and accurately," he said. "We loved working on the beta site. People at the VA were excited. Everyone was excited. It felt good. It felt like this is the right way to build software."
HuffPost reached out to Scott Davis, a program specialist at the VA's Health Eligibility Center in Atlanta and a past whistleblower on VA mismanagement, to ask what he thought the biggest problem is for veterans trying to access their benefits online. He said that vets applying for health care online often end up filling out multiple applications, and the most commonly used form is a PDF that can't be downloaded.
HuffPost went ahead and asked Smith if he could fix that. He was already on it.
"I'm aware that there are PDFs at the end of the rainbow," Smith said. "We're going to build forms and services that take a veteran to a meaningful place, not just another dead end."
Calling all HuffPost superfans!
Sign up for membership to become a founding member and help shape HuffPost's next chapter
BEFORE YOU GO
PHOTO GALLERY
Politicians Comment On Veterans Day