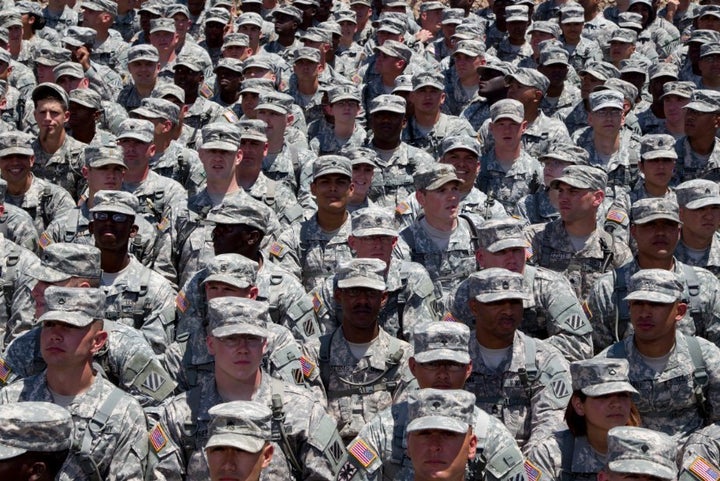 For veterans struggling with substance abuse, getting help can seem all but impossible. The stigma attached to addiction and trauma keeps too many veterans out of treatment -- whether it's the warrior ethos that's been instilled throughout their service or the fear of consequences for admitting they need help.

At Veterans Healing Initiative, we're fighting that taboo. We're talking about substance abuse and trauma, challenging the stigma, and helping veterans get the treatment they deserve. We're dedicated to helping veterans access treatment for addiction and the trauma and the chronic pain issues that often accompany this disease. As a nonprofit, VHI raises funds so those veterans who would otherwise go without care can receive treatment.

But we're doing more than just paying for treatment. We're advocating for comprehensive, integrated care for all veterans, and creating capacity by funding expansion of veteran-focused addiction and trauma treatment programs. Our 24-hour toll-free hotline offers veterans, their families and friends round-the-clock help, wherever and whenever it's needed.

Addiction and trauma among veterans spans across all conflicts of all ages. It doesn't discriminate based on military status, service record or age. And yet we don't talk about it, and rarely acknowledge its existence. The reality is this: Substance abuse is a disease, and the trauma that accompanies the addiction is a serious medical condition. If they're not treated concurrently, you'll never win the battle. For the men and women who have served in Iraq and Afghanistan -- some for as many as four or five deployments -- and for all those who served previously, we owe it to them to do whatever necessary to help them reclaim their lives.

The question I face every time I speak about VHI's work is, "Doesn't the VA handle this?" The Department of Veterans Affairs works tirelessly to address the mental health needs of our service men and women, but the reality is that it can't provide care to all those who have served. Many veterans, particularly Reserve and National Guard, are not eligible for VA benefits post-deactivation and don't have health insurance to pay for treatment. So where do they go? They don't. That's where VHI comes into play. We're working to fill the gap between what treatment is available and what's needed to serve those who have served us.

We know treatment works. We've assembled a network of clinical programs that offer veteran-focused care for addiction and trauma that is not only concurrent, but also integrated with treatment for combat and sexual trauma, brain injury, depressive disorders, anxiety, anger and chronic pain. Veterans treated at the programs in our network undergo a comprehensive, integrated treatment program designed specifically to address their unique needs. From detox to inpatient, sober living and after-care programs, veterans get the tools they need to lead full and healthy lives in recovery.

There are no quick fixes. For those of you who are in recovery or who know or love someone who struggles with addiction, you know it is a relentless disease. VHI wants to change how we look at addiction and trauma among our veterans. So let's talk about it. No stigma, no judgment. Just help.
Related
Popular in the Community