Westboro Baptist Church protesters will soon be severely limited in their ability to disrupt military funerals, after Congress passed a sweeping veterans bill this week that includes restrictions on such demonstrations.
According to "The Honoring America's Veterans and Caring for Camp Lejeune Families Act of 2012," which is now headed to President Barack Obama's desk, demonstrators will no longer be allowed to picket military funerals two hours before or after a service. The bill also requires protestors to be at least 300 feet away from grieving family members.
This aspect of the legislation was introduced by Sen. Olympia Snowe (R-Maine), who, at the urging of a teenage constituent, proposed new limitations on military funeral demonstrations as a response to a 2011 Supreme Court case that ruled such actions were protected under the First Amendment.
In the wake of that decision, many have turned to counter-protest efforts to block Westboro Baptist Church's disruptive and insensitive displays, which frequently suggest that U.S. soldiers have been killed as God's vengeance for gay tolerance.
Earlier in July, hundreds of Texas A&M students showed up in a similar effort, joining together to create a barrier between Westboro Baptist Church members and a military funeral.
And while not at a specific service, a group of demonstrators dressed as zombies gathered at a military base in Washington last month, far outnumbering and overshadowing followers of the far-right congregation.
Below, a closer look at Texas A&M's "maroon wall" demonstration: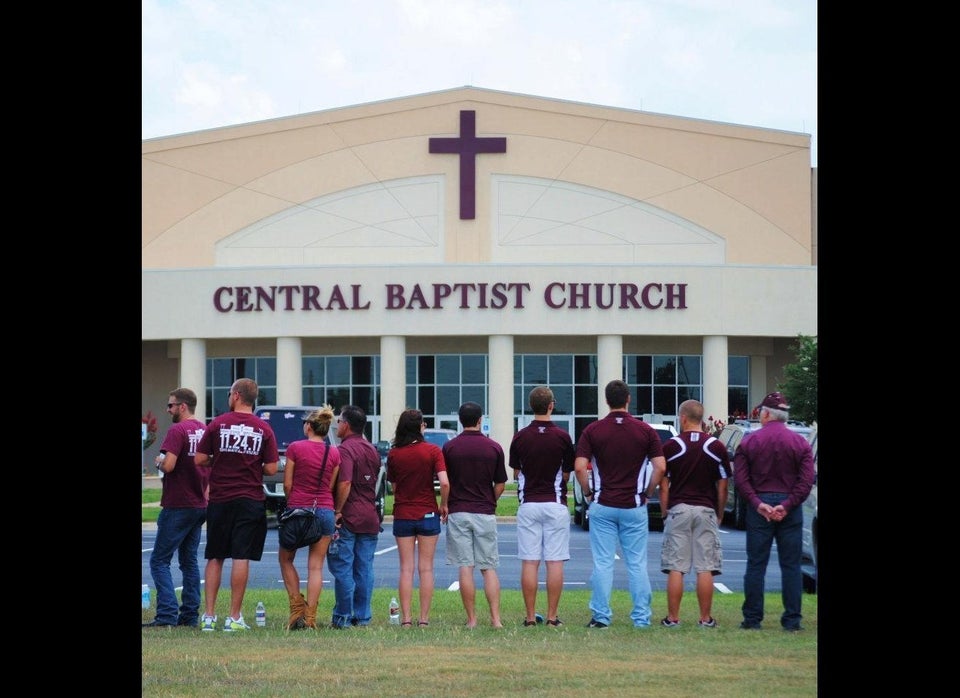 Texas A&M Maroon Wall
Popular in the Community