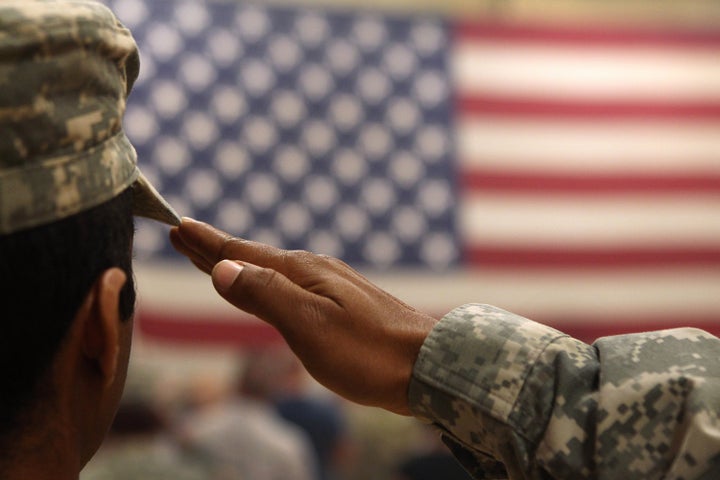 On May 11, the Ninth Circuit Court of Appeals took a stand for veterans that has been shameful years in coming. It ruled that the Department of Veterans Affairs has been violating the due process rights of veterans in denying them meaningful access to critically needed mental health care.
This past Tuesday, the Obama administration filed a motion to appeal that decision. Administration lawyers said the court had "wrested control of the V.A. from the politically accountable branches of government that are best-positioned to identify the needs of veterans and allocate scarce resources." If we have the resources to fight these astronomically expensive wars that have put our country into unprecedented debt, how can we morally now claim we have to "allocate scarce resources" when it is time to heal the participants of those wars?
At the core of the Ninth Circuit's opinion was the outrageous number of suicides among veterans. "On an average day, 18 veterans of our nation's armed forces take their own lives. Of those, roughly one quarter are enrolled with the Department of Veterans Affairs health care system. Among all veterans enrolled in the V.A. system, an additional 1000 attempt suicide each month. Although the V.A. is obligated to provide veterans mental health services, many veterans with depression or post traumatic stress disorder are forced to wait weeks for mental health referrals and are given no opportunity to request or demonstrate their need for expedited care." The court stated,"The V.A.'s unchecked incompetence has gone on long enough. No more veterans should be compelled to agonize or perish while the government fails to perform its obligations."
The Administration's response to that is that the V.A. operates under "pervasive congressional oversight" and has established a suicide-prevention hotline and other measures to provide immediate treatment to those who need it. Find three veterans suffering from PTSD, and I'd bet my last dollar that two of them have experienced tremendous difficulty obtaining the treatment they need. There are countless stories of being denied disability after a 20-minute interview, being given pills rather than meaningful treatment, having to wait months to be assigned a therapist, having disability benefits arbitrarily terminated.
One of the lawyers for the veterans, Sidney Wolinsky of Disability Rights Advocates, said on Tuesday that the government has refused to negotiate and is simply stonewalling. "Instead of actually serving veterans, the V.A. and the Obama administration have callously decided to prolong the proceedings."
The author of the decision, Judge Stephen Reinhardt, wrote that he regretted that political inaction had forced the court to intervene in what the "political branches" should have addressed and were given more than enough time to address. "We would have preferred Congress or the President to have remedied the V.A.'s egregious problems without our intervention when evidence of the Department's harmful shortcomings and its failure to to properly address the needs of our veterans first came to light years ago."
This is another bitter disappointment from our administration that does not even have a discernable political advantage. Perhaps the First Lady, who along with Jill Biden created "Joining Forces" to encourage Americans to take action to serve our military families should have a talk with her husband. Because no military family will thrive or even function when a parent, sibling, or child is suffering from war's trauma and is unable to obtain meaningful mental health care.