 WASHINGTON -- Sens. Bernie Sanders (I-Vt.) and John McCain (R-Ariz.) announced Thursday that they have reached a deal on bipartisan legislation aimed at reforming the veterans' health care system.
Sanders, chairman of the Senate Committee on Veterans' Affairs, outlined the framework of the forthcoming bill on the Senate floor. The proposal comes in response to reports of misconduct at Department of Veterans Affairs facilities around the country. Veterans Affairs Secretary Eric Shinseki resigned over the health care scandal last Friday.
The bipartisan legislation would allow for the construction of 26 VA medical facilities in 18 states and provide $500 million for hiring new VA doctors and nurses. It would also allow veterans to see private doctors if they experience long wait times or live more than 40 miles from a VA facility, though that is a two-year trial project.
Other provisions include aid to veterans who can't afford to go to college under the post-9/11 GI bill, resources for victims of military sexual assault, and updated rules to ensure that spouses of veterans killed in battle can take advantage of the post-9/11 GI bill.
Sanders and McCain targeted administrative matters as well. Their bill would make it easier to fire VA staffers for wrongdoing and create an expedited process to allow those staffers to appeal. It would also establish a new presidential commission to work with the private sector to develop better technology for the VA.
Sanders said he would have preferred that the proposal went further, but given that he and McCain are "people who look at the world very differently," their compromise is a major success.
"I hope we will be back on the floor to continue the effort to deal with the many unmet needs of veterans," Sanders said. "But right now, we have a crisis, and it is imperative that we deal with that crisis."
President Barack Obama vented his anger last month as reports surfaced of misconduct at 26 VA facilities, including a Phoenix hospital where 40 veterans allegedly died while waiting for appointments and staff rigged recordkeeping to cover up long wait times. Obama echoed the views held by many veterans groups that while VA care is good, the length of time people have to wait for it is a problem.
McCain, who is the ranking Republican on the Senate Veterans' Affairs Committee, said Thursday that he and Sanders are open to amendments to their bill if other senators have ideas for strengthening it. But he urged his colleagues not to let politics get in the way of urgently needed legislation.
"Can we sort of pledge that we are committed to seeing this thing all the way through?" McCain asked. "If you've got a way to make it better, come on in. But let's not get hung up on certain other aspects of our differences that have characterized what most people would view as gridlock in this body."
Before You Go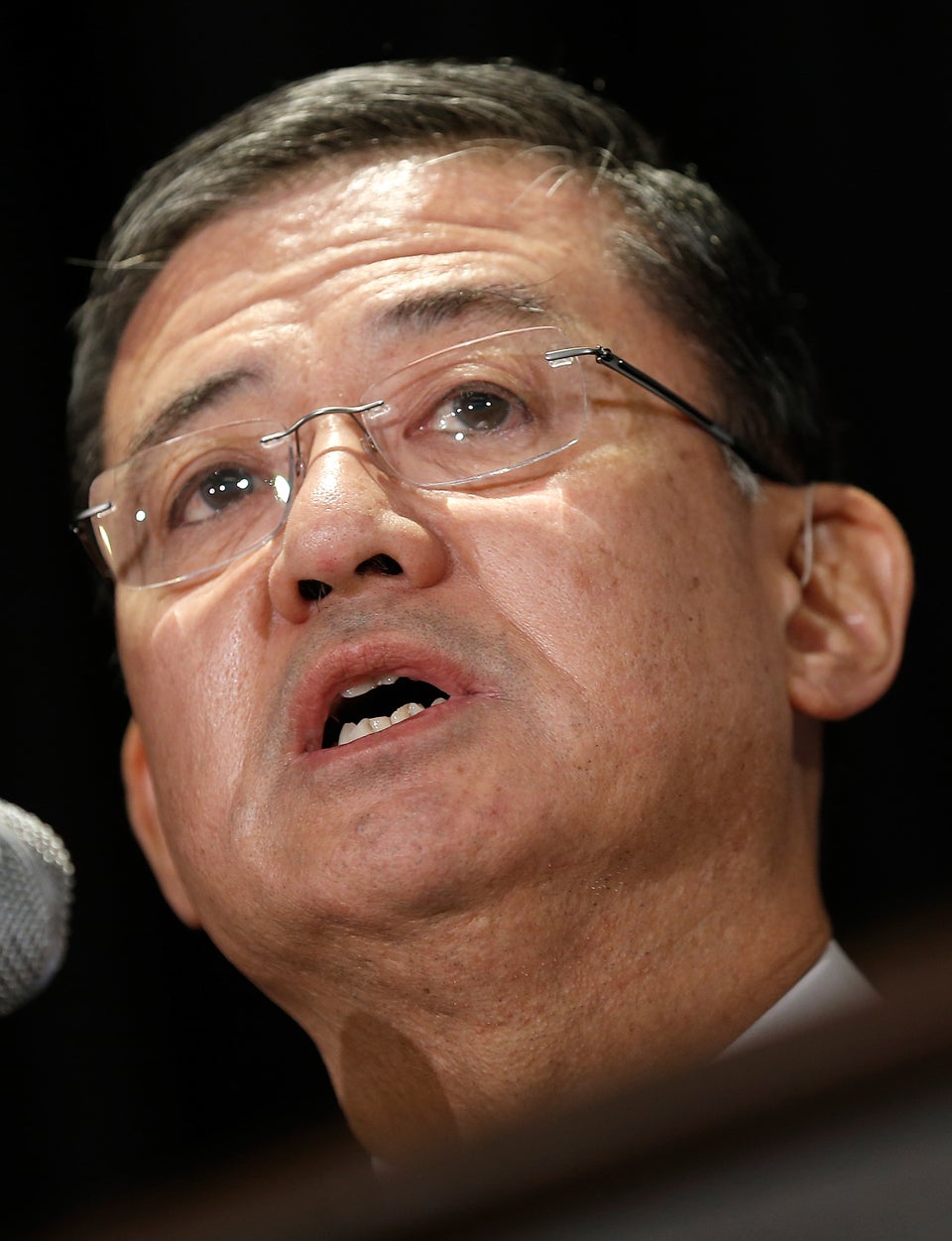 Veterans Affairs Secretaries
Popular in the Community