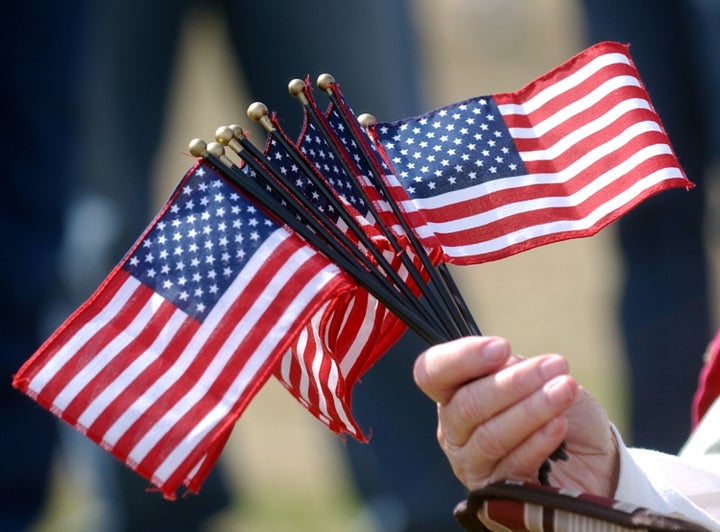 The Boys and Girls Clubs of America celebrate 20 years of service to military kids around the world.
It's not just the heroic servicemen and women who have fought on foreign soils that should be honored this Veteran's Day. The family members who stay behind to keep the home fires burning are also heroes. They become both mother and father while holding down jobs and helping their kids adjust to new homes and schools.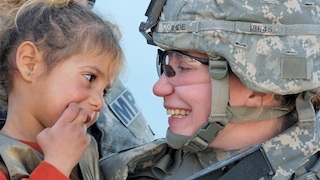 Photo courtesy: The Boys & Girls Clubs of America.
The impetus to help fill the void came during Operation Desert Storm when thousands of men and women in the Reserve and National Guard were called up to duty. "Their kids needed a place to have fun, experience new things, lead healthy life styles and serve their communities," says Roxanne Spillett, President and CEO of The Boys and Girls Clubs of America (BGCA).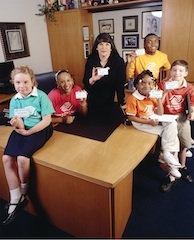 Roxanne Spillett and Club members Photo courtesy: The Boys & Girls Clubs of America.
To provide a consistent home-away-from home for children of Armed Forces parents, the BGCA developed a relationship with the State Department. "We're now on 386 bases around the world (Army, Navy, Marine, Air Force and Coast Guard) and serve 17,000 military kids," says Spillett. "We also reach out to military families living off base. I've been with the organization for 34 years and this is one of the most significant things in my career."
Because military families move an average of six to nine times, kids live in stressful environments. In addition to missing parents who are in danger every day and serving in far off places, they have the added stress of adjusting to new schools and new friends.
"Gen. Colin Powell, former Secretary of State, who is on our Board, emphasizes how important it is for children to have continuity in their lives," Spillett says. Statistics from the military newspaper, Stars and Stripes, provide another reason. Military kids are two times more likely to carry a gun, join a gang and get involved in fights than civilian kids - particularly if they live off base. Without an organization like the BGCA that serves a total of 460,000 kids, they would find little support.
For single mom Army Reserve Sgt. Sabrina Root, who has moved 12 times in the last seven years, The BGCA has provided a life line. "I work, go to school and serve one weekend a month," she says. "I don't think I could manage without them for my 10-year old son, Brandon Dishman."
Because she's getting a degree in cyber security, she's excited that Brandon is involved in the club's Lego League, a competition involving problem solving, technology and computing. "Their current project is preventing food borne illnesses," she says. "They've created a robot and programmed it to move farm animals and equipment made from Legos to avoid cross contamination," she says. "The technology involved is something we can both relate to." So can other military kids whose parents are working in technical areas.
Dawn DuRette of Bel Air, Maryland is one of the lucky ones. After a year's deployment in Kabul, Afghanistan, her husband, Army Reservist Maj. Jamieson DuRette, a high school teacher and 24-year Army National Guard veteran, is now safely home. But while he was gone, she was the solo parent to their active 6-year old twin boys, Alex and Josh, and 7-year old, Duncan, while holding down a full time job.
"I don't know how I could have done it without the Boys & Girls Club of Hartford County," she says. "It was one less stressor to know they were in a safe, fun environment until I could pick them up at 6 p.m. They really loved the computer lab, playing on the Wii and the field trip to the IronBirds baseball game."
Spillett knows that as the drawdown to the war in Iraq begins, the number of families like the Roots and DuRettes now living off base will swell, and the kids will face more stress when parents return home. It might mean another move, an injured parent, or even dealing with the death of a parent.
"We've formed a partnership with New York Life to help kids with the grieving process when they lose a loved one," she says. The staff has also been trained to help kids cope. And wherever they go, they will be able to find another club for support.
"This year marks the 20th anniversary of the Atlanta-based organization's work with military kids. They are not just an appendage to the BGCA," says Spillett. "They are our family."
Related
Popular in the Community