 It is with great pride and excitement that I announce the official launch of our new venture Veteran Recruiting Services After developing the Milicruit virtual career fair which was a service aimed at bringing employers, veterans, and military spouses together, we saw a big need in the active duty, but soon-to-transition space, and that is where we are now turning our attention.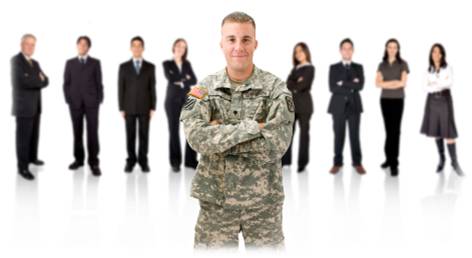 Through a wide range of services, we will work one to one with active duty service members up to six months prior to them leaving the military, and match them with employers who match their military occupation specialty (MOS). The program is called Deployed2Employed, and comes with each service member getting a personal transition consultant who will help them in understanding the civilian job search process, civilianize their resume, match them with employers, prepare them for their interview, and also keep in touch at 30, 60 and 180 day post hire intervals. We have more than 80 industry leading employers who are already signed up to support this effort, and it is our hope to help at least 100 service members by year's end.
If you can drive a truck in Afghanistan, you can drive a truck on I95. If you can dress a wound in the field, you can treat patients in the ER. We will help you find a job that matches your skills, training, education, income requirements, and desired geographical location.
There is no shortage of services available for those who are already veterans, but through the Deployed2Employed program, we hope to help them find jobs before they become veterans. We all know it is easier to find a job when you have a job!
If you are an active duty service member, and would like to be considered for the Deployed2Employed program, and will be transitioning within six months, fill out a profile at www.veteranrecruiting.com. Wish us luck.
Calling all HuffPost superfans!
Sign up for membership to become a founding member and help shape HuffPost's next chapter