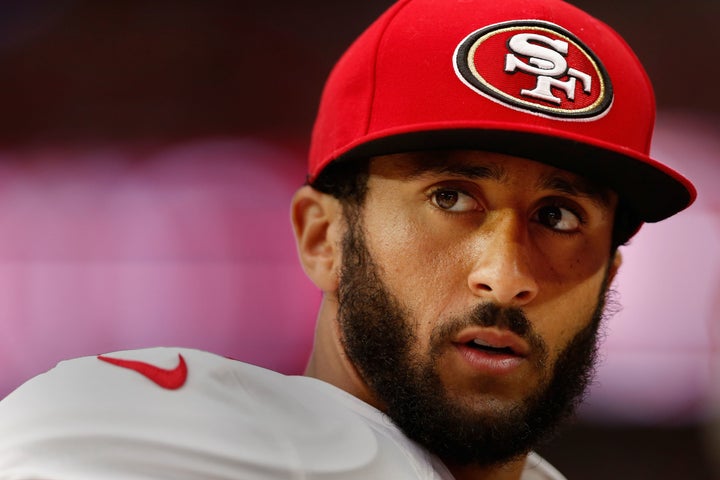 Ever since Colin Kaepernick decided to sit during the national anthem at an NFL preseason game last week, one of the more common criticisms leveled against the San Francisco 49ers quarterback has been that he is disrespecting veterans by not paying proper tribute to the American flag.
Kaepernick's own former teammate, the Minnesota Vikings' Alex Boone, for one, expressed his frustration with the quarterback's protest on Sunday. Boone saw it as an affront to veterans, like Boone's own brother. "You should have some (expletive) respect for people who served," Boone told USA Today.
Kaepernick has tried to make clear that he does not wish to disrespect any military veterans in the days since his protest. Rather, he believes the ideals for which they risk their lives are not being similarly protected at home.
"I have great respect for the men and women that have fought for this country," he said Sunday. "I have family, I have friends that have gone and fought for this country. And they fight for freedom, they fight for the people, they fight for liberty and justice, for everyone."
But, he added. "People are dying in vain because this country isn't holding their end of the bargain up, as far as giving freedom and justice, liberty to everybody."
Large numbers of Americans have continued to criticize Kaepernick in the days after his comments. But a noteworthy group has also started to speak up in his defense: veterans themselves. Over the last day, military veterans have taken to Twitter and other social media in support not only of Kaepernick's right to free speech, but of the particulars of his message, too.
"If you haven't served, don't speak on my behalf," one veteran wrote.
"I serve for his right to protest.. I don't serve for Police Brutality.." another wrote.
Below you'll find just some of the posts in defense of Kaepernick. Believe us when we say there are many more all over the internet.
Related
Before You Go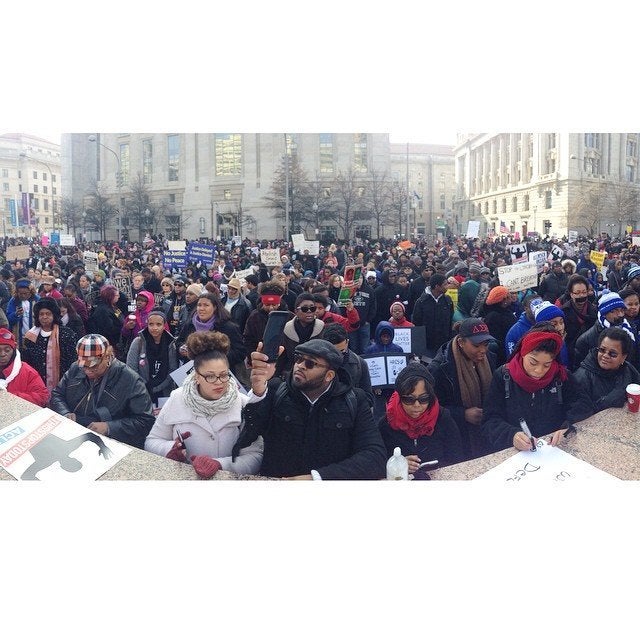 Powerful Black Lives Matter March In Washington
Popular in the Community