On December 3, 2003, Sgt. Tommy Rieman and his team were on a reconnaissance mission in Iraq when his convoy came under heavy enemy fire. Tommy used his body to protect his men; he was shot twice and suffered 11 shrapnel wounds. Despite his injuries, Tommy refused medical help, took charge and moved the convoy out of the line of fire. For his actions, Tommy was awarded the Silver Star, and he came home to a hero's welcome. He was also acknowledged by President Bush during the 2007 State of the Union Address and given a standing ovation that lasted several minutes.
I first met this respected veteran when I co-executive-produced a documentary called "Halfway Home," which explores the difficult transition home through several veterans from different conflicts. It turns out that amid the accolades and honors, Tommy was quietly suffering. PTSD made it difficult to sleep and he was self-medicating with alcohol to cope. His family life fell apart. He lost hope.
Through the making of "Halfway Home," I got to know Tommy and understood that he was going through a very difficult time. But even then, I had no idea how much he was struggling.
A few months after the film was completed, after a night of heavy drinking, Tommy attempted suicide by driving his truck into a tree. He survived, but faced criminal charges.
Consider this question: Is justice best served by locking Tommy behind bars, or is justice best served by holding him accountable while also connecting him to the benefits and treatment that he has earned?
I do not think this nation is better off by having veterans like Tommy Rieman behind bars. I believe we are best served when our veterans receive the help they need, the help they have earned and the help they deserve so that they can return home to our communities where they are so greatly needed.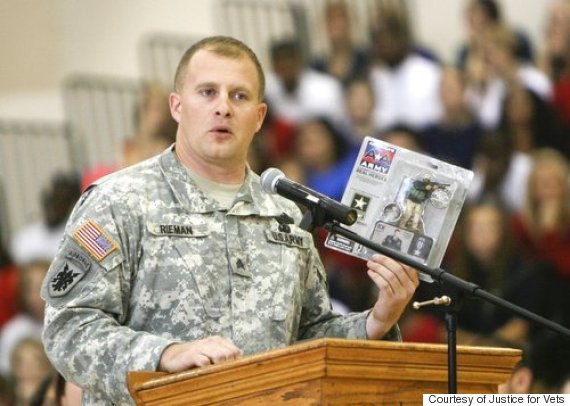 Across the country, communities are stepping up to create Veterans Treatment Courts to ensure that veterans like Tommy receive the structure, treatment and mentoring they need to get their lives back on track. Instead of shackling these veterans with a felony conviction and separating them from their families, these life-saving programs ensure that veterans have the opportunity for transformation and recovery.
This week, Justice For Vets released new data showing that the number of Veterans Treatment Courts grew by 28 percent from 2013 to 2014. There are now more than 260 operational Veterans Treatment Courts serving 13,200 veterans who would otherwise be incarcerated.
One reason for the rapid expansion of Veterans Treatment Courts is that they work. A recent study published in the Community Mental Health Journal found that 89.5 percent of veterans participating in a Veterans Treatment Court remained arrest-free during their time in the program and concluded that the veterans participating in Veterans Treatment Court experienced significant improvement with depression, PTSD and substance abuse, as well as with critical social issues including housing, emotional well-being, relationships and overall functioning. By treating these issues, Veterans Treatment Courts generate huge cost savings for the community and reduce future crime.
Why is this so important? Our veterans are among our nation's greatest and most valuable civic assets. In fact, this year the Veterans Civic Health Index found that veterans are more likely to volunteer their time and more likely to donate charitably. Veterans are more trusting of their neighbors, they do more favors for their neighbors and they are more likely to fix something in their neighborhood.
This nation needs our veterans. They never stop serving.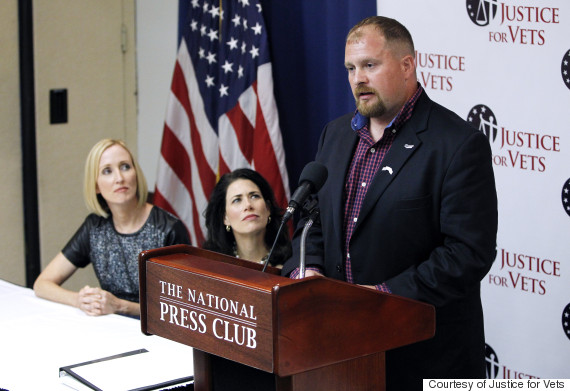 Tommy was fortunate. Shortly after his accident, a Veterans Treatment Court opened in Harnett County, North Carolina. Instead of facing traditional sentencing, he entered the program. For a year he received treatment for his PTSD and substance abuse, he appeared weekly before the judge and met regularly with court staff. The program assisted with his benefits and helped him rebuild his relationships with his family.
I was in Harnett County last year when Tommy graduated from the program. He was happy and healthy. His head was once again held high. He is reunited with his family and is paying it forward as the Executive Director of The Independence Fund, an organization that is helping veterans.
"My relationship with my kids is the best it's ever been, I've been sober for almost two years now, and I'm happy," he said recently. "I feel like my life at this point is giving back. If I can serve as many veterans as possible, if I can give them the same opportunity I received...[well] every veteran deserves a second chance."
Tommy's story is exceptional, but it is not the exception. Stories like Tommy's are happening every day in Veterans Treatment Courts across the country, but we can and must do more. At Justice For Vets, we are working to expand Veterans Treatment Court programs to reach every veteran in need.
Veterans like Tommy fought for our freedom, shouldn't we fight for theirs?
REAL LIFE. REAL NEWS. REAL VOICES.
Help us tell more of the stories that matter from voices that too often remain unheard.